Physical eSports finally return with WePlay Dragon Temple
The Mortal Kombat 11 tournament is running from December 10 through 13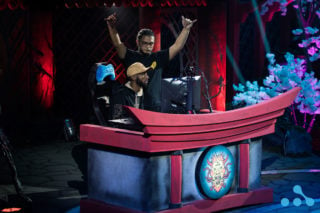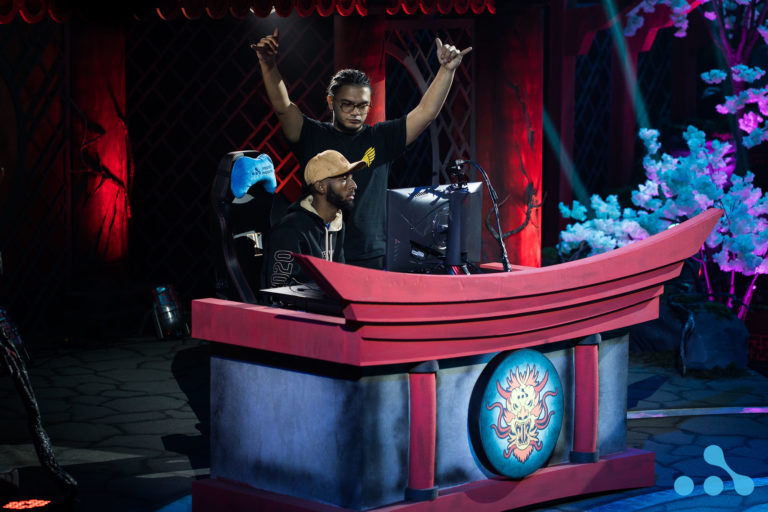 WePlayUFL's Dragon Temple is running from December 10th through 13th, so you can watch it this evening over on https://www.twitch.tv/weplayufl, this is set up to be the proper end of year fighting game extravaganza we all thought we might miss out on in 2020.
With the way 2020 has played out, there has been some considerable changes to the world of competitive gaming.
There are no stadiums packed with people watching some lads playing League of Legends. Overwatch League was played without their arena full of screaming, sign-waving fans. Everything has been forced online and the one scene that has really been hit the hardest by all of this is the fighting game community.
The FGC's lifeblood is the offline, competitive scene, largely down to the scenes arcade roots. Tournaments are largely open bracket affairs that mean that anyone can show up, pay their entry fee and butt heads with players of all ability levels. From the scrub attending their first tournament to the elite professional players, they're all there to sit down next to their opponent and test themselves.
For the majority of the last year, that's disappeared. All of the major titles cancelled their pro tours, casual 'locals' have become a distant memory and the few tournaments that have taken place have been moved online.
Image Credits: WePlay
The double whammy of fighting games requiring really strong, solid netcode and the simple fact that a whole lot of them just don't have it (this is a whole extra debate all of its own that has been running throughout 2020!) has caused a lot of games to lose their International competition and, speaking from experience, absolutely nothing compares to being hunched around a monitor in some sweaty room going absolutely crazy at some previously unseen combo or clutch moment. Unfortunately, that still seems like an eternity away at this point.
So, as we get into the final month of what feels like the longest year on record, a real, in-person Mortal Kombat 11 tournament with high production values, top international talent flown in and a legitimately big prize pool of $60,000, it is a little taster of something members of the FGC have sorely missed.
Yesterday's action was more of a warm up – so you can tune in today and catch the start of the tournament proper – featuring teams of two forced to play characters other than their main choices. Immediately, it was clear that the offline environment was allowing for these elite players to showcase their talents. Blocking moves on reaction and performing difficult punishes, which are much, much harder to hit with the added latency you get with online play, even with Mortal Kombat 11's admittedly top tier netcode.
"A real, in-person Mortal Kombat 11 tournament with high production values, top international talent flown in and a legitimately big prize pool of $60,000, it is a little taster of something members of the FGC have sorely missed."
It also offered a chance to take a look at the ridiculous presentation WePlay Esports has put on. The arena has been decked out to look like Shang Tsung's island, straight from the game. The hosts, who include US based talent and NeverRealm scene essentials Mr Aquaman and Kitana Prime, among others, have been decked out in robes resembling the monks who dwell on the island.
They've even managed to get two of the best Mortal Kombat commentators (kommentators?) in Ketchup and Mustard to provide remote commentary from the UK, their streams attached to floating AR monitors within the studio. It's a fantastic watch, especially for what is their first major fighting game tournament. The whole thing looks and feels like an impressive, high end broadcast.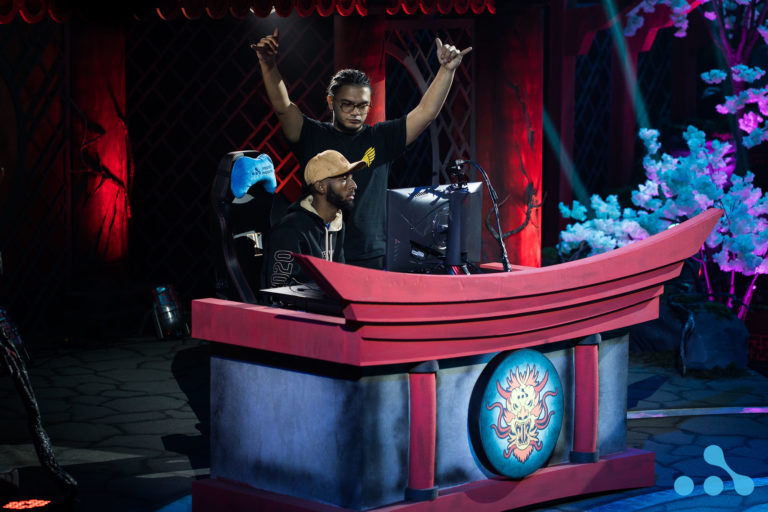 It's also a really interesting event for Mortal Kombat 11, too. A few weeks ago, the 'Ultimate' edition dropped on all formats and, as well as some balance changes and new characters being added to the game, there's also the huge fact that there are no longer tournament specific character variations, with players now able to create whatever loadout of moves they want.
This is our first chance to see some of the World's best players showing off their new tech, new combinations of moves and even a look at high level play of the new characters. It could not have happened at a better time.
With players from the US, UK, Canada, Europe and the Middle East and featuring some Evo finalists, WePlay Dragon Temple has all the components needed to be a proper reminder of what the FGC does best and a little taster of something anyone into the genre can't wait to get back to in the future. A chance for the FGC to end 2020 with a bang. And a smash. And a crack. And a 'GET OVER HERE'.