Review: Yakuza: Like A Dragon's RPG shift is a thumping success
Yakuza's new direction maintains the series signature drama and deckings, while finding rich new comedy in its weirdest beatdowns yet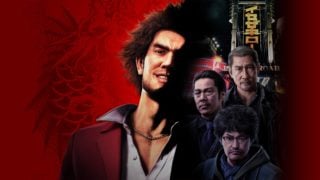 In the age of social distancing it's a big dose of welcome escapism to see virtual Japanese streets bustling and full of human-on-human interaction. Even if, in Yakuza: Like A Dragon, it's mostly the fist part of the human interacting with the jaw part of others.
In this sense, Like A Dragon is true to its roots. It's another tale of gangland intrigue where city exploration mingles with vicious beatdowns and enough cutscenes to fill a Netflix series. That isn't a criticism: developer Ryu Ga Gotoku writes tight thrillers full of hot-blooded melodrama and a cast of badass elderly gangsters rendered with gorgeous wrinkle tech. 'Lots of old men' isn't usually a selling point, but it lends it a classiness missing in today's shrieking games.
Prune-faced godfathers aside, Yakuza has undergone a facelift. With regular hero Kazuma Kiryu's tale wrapped up, focus shifts to newcomer Ichiban Kasuga. He makes an instant good impression; a goofier soul than Kiryu, but no less enthused about force-feeding traffic cones to the nearest delinquent. More importantly, he's a Dragon Quest fanatic, imagining himself as a hero in a JRPG and justifying the introduction of turn-based combat to the series.
It's a killer idea and one we've wanted to see for some time: the rules of the JRPG applied to everyday, modern life. Without fantasy to lean on, what would it look like? Well, instead of fire magic you have a homeless guy blowing flames from a bottle of spirits, and instead of boss monsters you get to kick a digger to death. It's wild.
With angry mobs politely waiting for you to assign them a drubbing from a menu, this is a clear departure from Yakuza's rowdy brawling. But returning fans shouldn't fret: the old spirit lives on. Nearby bikes are still cracked over heads and timing your blocks to lessen damage taps into the more reactive action of the earlier games. And true to form, knocking goons to the floor means you can kick them when they're down for mega damage.
Fights are flashy and fun and, vitally, fast moving. Battles kick off on the spot and everyone moves at a pace that suggests they're chugging the Staminan energy drinks filling your inventory. Throw in quick time events to put extra heft behind your hits and it all fizzes and pops with an arcade style befitting the neon entertainment districts some of the game plays out in.
Yakuza's more colourful assaults are now character skills, powered by magic and dictated by job. Unlike your drab warriors and mages these are everyday gigs made combat-ready with hilarious results. A chef grinds his peppermill into a thug's eyes, say, or an office clerk scatters thumb tacks for a huge area attack. The humour and detail in every career path really makes you want to try each one out, though more on that in a second.
"Instead of fire magic you have a homeless guy blowing flames from a bottle of spirits, and instead of boss monsters you get to kick a digger to death. It's wild."
Jobs are matched by a laugh-out-loud cast of freaks to fight. Simple thugs make way for flashers who debuff you with pelvic thrusts and influencers who film the fight on their phones, even as you clock them with pieces of lumber. When, a few hours in, a Professor Oak-like figure asks you to document all 250 of the game's deviants you don't groan at the collectathon but salivate at all the weirdness this guarantees to come.
It's not a perfect combat system or a particularly complex one; more intent on styling it out with comic animations than offering strategically deep interplay of classes. There are buffs and debuffs – gotta love the barmaid who offers salacious winks to get your blood pumping – but when even support roles are capable of juicy violence it's a bit too easy to rely on pile ons.
Combat is also lumbered with the baffling decision to have heroes and villains move of their own accord. With both you and your enemies restlessly ambling about it's hard to position certain attacks – grabbing a nearby street sign, say, or lining up enemies for a bullish charge. Area of attack magics are let down by the system, as you wait for guards to shuffle together before using one. Perhaps it's aping the mess of a real brawl? Either way, it may irk JRPG fans.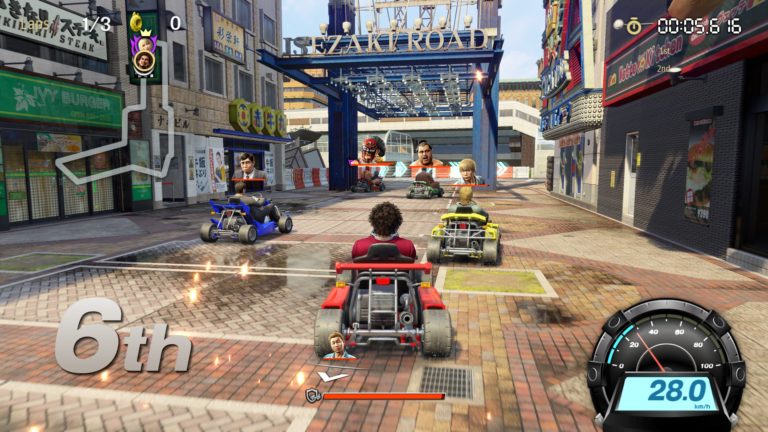 And given how tempting it is to explore the job system the game is stingy towards career changes. Experienced party members can carry a fourth through lower ranks, but some jobs are underpowered until you find a job-specific weapon to give them a fighting chance. Many can be bought at shops, but classes relying on random drops or expensive blacksmithing could dissuade you from experimenting.
Like A Dragon's answer to financial grind is a business minigame. It's a ticket to easy money, if you can unpick its poor tutorials. It's all about buying and staffing a property portfolio while appeasing shareholders and is quite dry, especially if you come to it from the zippy cabaret management of Yakuza 0. Persevering with it grants you plenty of pocket money for the world's generous spread of minigames, but it's hard to fall in love.
Similarly flawed is the inclusion of a sprawling sewer dungeon. Intended to help you grind and find rare loot it's a lot like Persona 5's Mementos, if that was set in even blander concrete corridors. Who knew such a thing was possible. Of course, it only stands out as a drab addition as there's so much life in the streets above.
"Yakuza's 'sub-stories' are legendary, elevating simple fetch quests with hilarious writing – this is the best localization in the biz – and often blindsiding punchlines."
Regular haunt Kamurocho quickly makes way for Yokohama's bigger Ijincho district. It's not as instantly lively, but filled with distractions, from familiar arcades and batting cages to a meaty Mario Kart clone and a recycling battle royale where hobos compete in a daft garbage race. A new exam school where trivia tests unlock new jobs and personality upgrades (in turn opening more side activities, a la Persona) adds welcome brains to the brawn, too.
And around all this plays out the bizarro life stories of the people of Yokohama. Yakuza's 'sub-stories' are legendary, elevating simple fetch quests with hilarious writing – this is the best localization in the biz – and often blindsiding punchlines. The moment Ichiban hunts a notorious 'piss wizard' you know Like A Dragon is no slouch in this department. It's not just ticking icons off a Ubisoft map, and helps keep the city fresh and grinding minimal.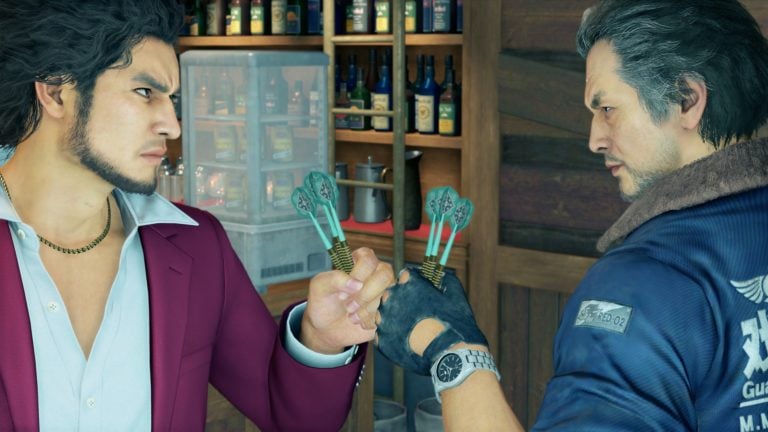 And while Yokohama's not a graphical powerhouse, opting for chunky, broad strokes over minute detail, it's handsome and bright. There are flashier showcases, sure, but few as fun.
And fun is key to Like A Dragon. A new stomping ground, a new hero to do the stomping and new weirdos to stomp on. Importantly, it's a great jumping on point, requiring no previous knowledge. Despite a genre shift, it's the style fans love, and a great recruitment tool for new believers. So yes, take to the streets and forget the two metre rule: there may be no vaccine, but this is the antidote for gloomy times.
Yakuza's new direction maintains the series signature drama and deckings, while finding rich new comedy in its weirdest beatdowns yet. Hugely entertaining stuff.
A smart blend of JRPG thinking and Yakuza style.
Jobs and enemy design deliver big, regular laughs.
Great new characters and a knotty tale to unpick.
Not the deepest JRPG battle system around.
4 / 5
Version tested
PC
Related Products
Other Products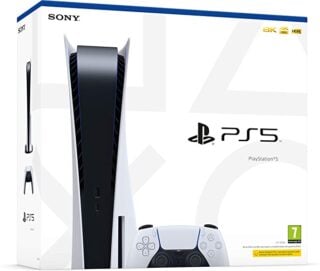 PlayStation 5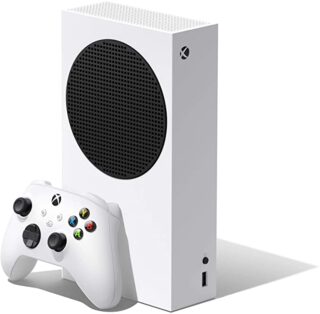 Xbox Series S
Some external links on this page are affiliate links, if you click on our affiliate links and make a purchase we might receive a commission.