Xbox Series X launch review: The most PC-like console yet
Microsoft's premium next-gen console is elegant and powerful, but lacking in exclusive content at launch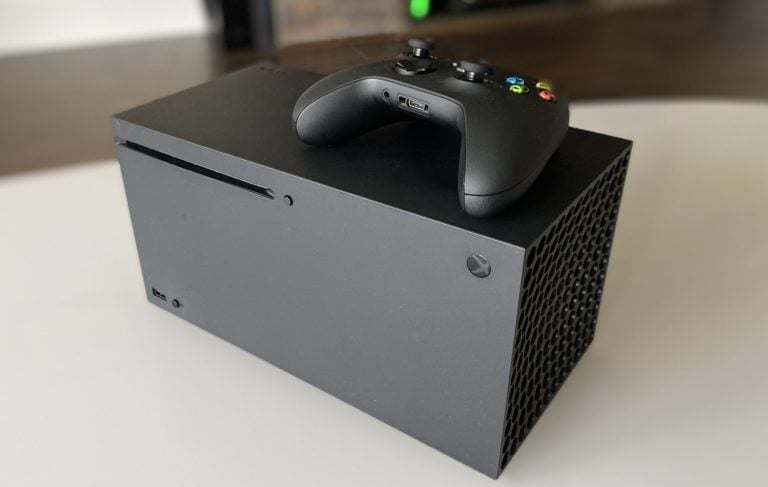 18 months ago the growing hype for the latest wave of expensive console hardware felt, at times, like it could have come a little too soon.
After all, unlike the previous console generation, which was clearly well past its sell-by-date by the end of Xbox 360's unprecedented eight-year run, PS4 and Xbox One X have continued to thrive, with recent releases genuinely impressing with their stunning visuals and gameplay innovation.
It feels totally different from 360's final year as a current-gen console, when the likes of BioShock Infinite, Assassin's Creed III and Battlefield 4 were clearly held back by the creaking console hardware, with the barriers of what was possible visibly apparent in their constrained environments, cut features and often sub-20fps performance.
In contrast, the past 18 months have seen console players enjoy some of the biggest and best looking games ever, with releases like Resident Evil 2, Sekiro and The Last of Us Part II continuing to raise the bar for what we expect from the medium, and looking stunning to boot.
That's why, when the rumour mill started churning early last year, we held a healthy amount of cynicism over the genuine need for another pair of $500 boxes. Would new hardware, likely focused on the increasingly diminishing returns of prettier graphics, really represent a meaningful upgrade over PS4 and Xbox One?
Form factor and design
Xbox Series X is large and oddly shaped compared to other consoles, and yet it never feels imposing on your electronics shelf.
The console's unassuming matte black shell means that, when placed on a shelf, it fades into your line-up of gizmos. And yet, its Ikea-esque design also looks striking, without being distracting, placed next to a television.
However, the chimney-like design and striking exterior vent mean the console demands to be placed vertically – if you can fit it – and its bottom stand can't even be removed if you chose do otherwise, which is annoying.
Thankfully, our concerns were not totally warranted. Xbox Series X, the most expensive and powerful of Microsoft's two next-gen consoles, feels like a meaningful step up on its predecessor.
This is a console that's clearly focused on building upon existing conventions, instead of reinventing them, but that's resulted in a machine that feels refined and elegant in ways in which previous console transitions, which have often thrown the baby out with the bathwater, have not.
Series X, with its matte black, chimney-like design, is designed to live silently under your television and quickly deliver the best versions of both the games you already own, and the blockbuster multi-platform games of the future, which are likely to benefit from raw horsepower more than unique features tied to a single platform.
However, at launch Xbox Series X's stock lies mostly in its potential and that's not necessarily enough to justify a purchase. You could say the same thing about most console launches, of course, but the difference here is that Microsoft simply does not have any meaningful exclusive launch games to speak of, and it's reliant on its impressive backwards compatibility features to satisfy early adopters.
If the prospect of picking up your existing library – or indeed, a brand new one via Game Pass – with rocket-powered performance doesn't sound compelling enough to spend $500, then you might want to wait for the inevitable avalanche of exclusive software content to arrive, once Microsoft's exciting roster of first-party studios gets to grips with the new hardware.
Xbox Series X Specs
Dimensions: 15.1cm x 15.1cm x 30.1cm
Weight: 9.8 lbs.
Optical Drive: 4K UHD Blu-Ray
Ports: 1x HDMI 2.1 port, 3x USB 3.1 Gen 1 ports, Ethernet, storage expansion
GPU: 12 TFLOPs, 52 CUs at 1.825GHz, Custom RDNA 2
CPU: 8X Cores @ 3.8 GHz (3.6 GHz w/SMT) Custom Zen 2 CPU
Memory: 16GB GDDR6 w/320 bit-wide bus
Storage: 1TB Custom NVME SSD, 2.4 GB/s (Raw), 4.8 GB/s (Compressed)
Wireless Network: 802.11ac dual band
Sound: Dolby Digital 5.1, DTS 5.1, Dolby TrueHD with Atmos, Up to 7.1 L-PCM
Xbox Series X launch game reviews
The PC Console
Booting up Series X for the first time is an experience unlike any previous Xbox. In fact, it's a lot more like purchasing a new gaming PC rather than a console.
Unlike past generational transitions which often greeted users with an unfamiliar – and bare – user interface, Xbox Series X's UI is virtually identical to what's included on the previous generation machine – and it's not exactly empty, either.
Microsoft says it's tested every Xbox One compatible title to ensure compatibility with the new machine, which means that booting up Series X for the first time will see a roster of familiar service games and first-party blockbusters fill the screen.
Microsoft deserves praise for the incredible effort it's made to ensure near-flawless backwards compatibility on Xbox Series X. Within minutes of starting the console for the first time, we had more than 20 of our digitally-owned Xbox One games, plus compatible Xbox 360 and Xbox titles, downloading into our library, and all our progression and achievements moved across with them so we could effortlessly pick up where we left off.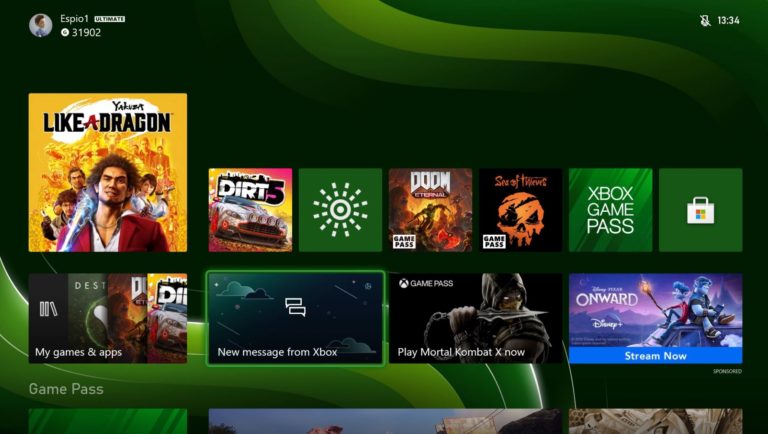 This experience can even be true for those who are new to the Xbox ecosystem, thanks to the much-lauded and phenomenally consumer-friendly Game Pass service. At launch, the 100+ titles included with the subscription are waiting to be added to your Series X library, including new titles such as Tetris Effect Connected and Gears Tactics.
And just like upgrading your PC gaming rig, most of your older games will look and run significantly better than they did before. By default, legacy games such as The Witcher 3, Destiny 2 and Call of Duty: Warzone will load faster and implement a surprisingly effective HDR solution, while unlocked frame rate titles such as Fallout 4 see their FPS more than double.
But the real highlights are the few games which have been specifically updated by their developers to take advantage of the increased power of Xbox Series X. At launch, several first and third-party games including Gears 5, Sea of Thieves, Ori and the Will of the Wisps and Forza Horizon 4 have been optimised for the new console, and they all look and run fantastically.
Outside of its dodgy cut-scenes, Forza Horizon 4 – which offers modes for either native 4K or 60fps – could occasionally pass as a full next-generation title, with developer Playground having added increased shadow, reflection, and particle effects quality on par with the PC version's Ultra settings.
"Microsoft deserves praise for the incredible effort it's made to ensure near-flawless backwards compatibility on Xbox Series X. Within minutes we had more than twenty games downloading into our library"
Gears 5 has also had its visual effects bumped up to PC's Ultra settings, with higher quality lighting and shadows, and multiplayer playable at up to 120fps for those with HDMI 2.1 compatible televisions.
One downside of Series X's impressive backwards compatible support is that you'll quickly run out of storage space. The console's 1TB SSD offers blistering speeds but only around 800GB for games storage, once space reserved for system features is taken into account, which means that you're only a Master Chief Collection, Call of Duty and Destiny 2 away from filling a large chunk of the available space.
Microsoft offers a simple storage expansion solution via its 1TB Seagate cards, but at $220/£220 they're not a cheap investment. For legacy games, an external USB 3.1 HDD or SSD can be used to store and play titles. However, next-gen titles will only run from official cards and any legacy titles which make use of Microsoft's new Velocity Architecture will forgo their performance benefits when run via external storage.
A faster feel
Alongside the sheer compatibility of Series X, load times are by far its best feature. Xbox Velocity Architecture is Microsoft's buzzword for its combination of a vastly improved CPU, high-speed NVME SSD and software integration which allows its next-gen console to load games significantly faster than previous hardware. Even the console itself boots up in around 20 seconds.
On average, we've found that legacy titles have had their load times halved, with Series X optimised titles benefiting even more. Sea of Thieves for example, which has received a next-gen patch from developer Rare, now loads in around 20 seconds – an entire minute faster than on Xbox One X. Forza Horizon 4 – another optimised title – also takes around 20 seconds to load gameplay from its start menu, shaving around a minute from the last-gen version.
In online games such as Call of Duty Warzone, we even found ourselves in the amusing scenario where, as the only next-gen console player in our match, we'd appear in the pre-match lobby up to 10 seconds faster than everyone else, allowing us to parachute down early and pick off all the other players arriving late to the practice battle.
The improvements to load times, faster CPU and behind the scenes enhancement to input latency results in a machine that simply feels much better than the previous console. Even something as simple as navigating menus is a huge step up on Xbox Series X, with screens loading near-instantly, allowing users to get to where they need and back into their game with little effort.
And that brings us to another hallmark feature: Quick Resume. Microsoft's Velocity Architecture allows users to quickly switch between games and resume exactly where they left off. During the review process, this feature was disabled for a number of optimised games due to a last-minute bug, but for legacy games it worked brilliantly, allowing us to jump from one title to another in around 10 seconds.
Within the Game Pass ecosystem, which often has subscribers trying out dozens of games at once, Quick Resume is a big addition to the feeling of next-gen speed and responsiveness.
It's also another reason why Series X does feel like a significant upgrade over PlayStation 4 and Xbox One; returning to the last-gen machines, with their noisy fans and frustratingly sluggish menus just isn't acceptable once you've experienced the elegance of an SSD console.
Xbox Series X – The VGC launch verdict
Xbox Series X offers a very different next-gen console experience to PlayStation 5. While Sony is focusing on exclusive games, brand new features and leaving more of the previous generation behind, Microsoft's machine is about building on convention and offering the smoothest transition possible towards the video game hits of the future.
When you boot up your console this Christmas, all of your existing games will be there waiting for you, along with your game saves and Achievements, and all of your existing controllers and accessories will work too. It's a convenient and compelling upgrade for existing Xbox users, while Game Pass continues to offer tremendous value for those looking to jump in for the first time.
But unless the appeal of a new graphics card or memory upgrade gets your endorphins firing, there might not be much desire to transition to the next-gen straight away via Series X.
There's no doubt that at launch this is the ultimate console for playing legacy titles, with Xbox One games looking and feeling better than ever before. Microsoft should be praised for the impressive work it's done ensuring that 1,000s of backwards compatible titles run on the new console and for optimising some to an impressive standard.
"There's no doubt that eventually, Series X's exclusive software line-up will make it an essential purchase for core players – you only need to look at Microsoft's list of studio acquisitions to see that – but for now it's like a stage waiting for its star acts."
The crux is in Xbox's lack of exclusive content, which is definitely lacking on day one. With Halo Infinite delayed into 2021, the only games you genuinely can't find elsewhere at launch are Tetris Effect: Connected and Bright Memory: Infinite (Bloober Team's The Medium is coming in December), and that's disappointing. A proper, first-party launch title that took full advantage of Series X's 12 teraflops and SSD is definitely missed.
For those seeking the thrill of the unknown that's traditionally come with previous console generations, that simply isn't here on Xbox Series X. There are dozens of reasons to pick up this slick and powerful console, but exclusive software is not one of them.
That said, there are plenty of multi-platform blockbusters that look fantastic on Series X at launch (although sadly, we were unable to test them), such as Assassin's Creed Valhalla, Watch Dogs: Legion and Call of Duty: Black Ops Cold War, which will offer visual fidelity well beyond what's been possible on Xbox One X. And there's no doubt that eventually, Xbox's exclusive software line-up will make it an essential purchase for core players – you only need to look at Microsoft's impressive list of studio acquisitions to see that's all but guaranteed.
For now, Series X is an excellent console with some next-gen features, waiting for the software that will truly take it to the next level.
Microsoft's premium next-gen console is elegant, powerful and the absolute best place to play previous generation games. But at launch it's lacking in exclusive content and is yet to realise it's full potential.
First-class backwards compatible games support: all your library is here.
Faster load times and responsive menus feel like a big step up from Xbox One.
Optimised games look and feel fantastic.
Poor exclusive content at launch.
You're going to run out of storage space fast.
Related Products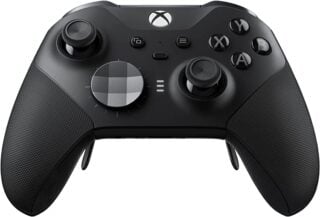 Xbox Elite Series 2 Wireless Controller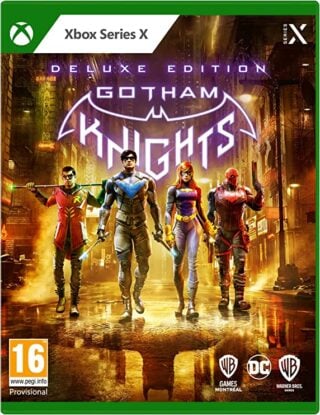 Gotham Knights - Deluxe Edition (Xbox Series X|S)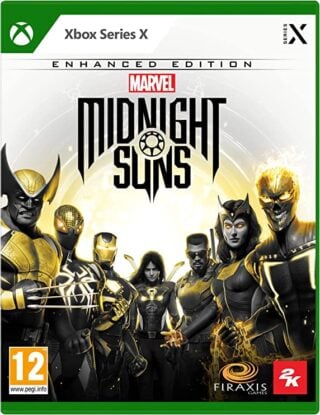 Marvel's Midnight Suns - Enhanced Edition (Xbox Series X|S)
Other Products
Some external links on this page are affiliate links, if you click on our affiliate links and make a purchase we might receive a commission.