Review: Wo Long Fallen Dynasty is an enjoyable if unremarkable Soulslike
Technical problems and odd balance choices hold back an interesting Morale system that freshens a well-worn genre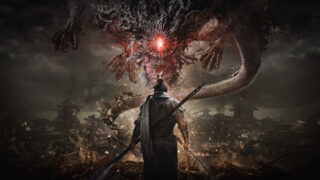 If you're going to make a difficult action game in 2023, you're going to be judged, often unfairly, against some of the most critically acclaimed and beloved games of the modern era.
Not since Metroidvania has a term been so easily applied to such a litany of games as Soulsborne. With the latter, though, not only is there a mechanical expectation but also a bar of quality that's often impossible to pass.
That's not to say that no games have made it out of the enormous FromSoftware's shadow and trod their own path – the excellent Nioh series, also from Team Ninja, is a brilliant example of the genre.
That said, it's hard to divorce the stacked expectations, even when some genre conventions are smartly subverted. That's where we find Wo Long: Fallen Dynasty.
The latest action game from Team Ninja is set in the Romance of the Three Kingdoms age, where real-life battles clash with giant, multi-tentacled horses and steroid-abusing tigers. You play as a nameless hero who's thrust into the middle of a power struggle, one that can seemingly only be resolved by your character learning the parry windows of dozens of horrific creatures.
Wo Long in this sense is less of a Souls-like and more Sekiro-adjacent. However, unlike From's most controller-snapping game, Wo Long offers a much more forgiving parry window, allowing for masochists and non-masochists alike to enjoy the back and forth of the block-dodge-parry dance that encounters turn into.
The game is at its strongest when focussing on this parry. One-on-one battles are tests of timing and rhythm, examining your opponent's tactics and engaging only when you know their next step before they do. Unfortunately, the game seems all too eager to remove you from these one-on-one battles whenever it can.
Every enemy, including the screen-filling bosses has a parry indicator, which if timed correctly will allow a window of opportunity to punish the enemy, dealing massive damage. Larger enemies and bosses will often require chained parries in order to leave them in this vulnerable state.
The relative lack of damage done with most weapons communicates clearly that the game wants you to become a master of these moves, only engaging defensively, unless you're so powerful that you don't even have to bother blocking, such as with generic soldiers.
The core of the game is built around a system of momentum, known as your Morale, which effects the amount of damage your character does, and how much damage you take.
This number is increased by claiming Battle Flags (the game's equivalent of bonfires), defeating enemies and pulling off successful parries. It's lowered by taking damage, then reset when you're killed. The higher this number builds, the higher the number that'll you'll be reset to when you die.
For example, you could find yourself stuck just before a boss with your Morale level at 17, but if you take the time to double back on yourself around the area before you try the boss again, you could get that all the way up to 25, giving yourself a significant advantage in the next battle.
This mechanic is an interesting twist on the usual peril of Soulslikes, as instead of massively worrying about losing Souls (Qi in Wo Long,) we found ourselves far more frustrated with ourselves that we'd allowed our Morale to lower, and thus gave ourselves a harder time against the next boss.
If you find yourself continuously bouncing off the same boss, there's a good mental reset in going around the lower-tier enemies in the area, dialing in those parries, and increasing that Morale level. Not only are you getting mechanically better at the game, but you're also giving yourself better odds of surviving the moves that at your lower rank would be one-hit-kills.
Combat can feel fast and fluid, although we'd recommend the quicker weaponry like single swords or dual blades – the slower lumbering staffs and clubs, while powerful, seemed at odds with the rapid back and forth where we found our most fun.
"Combat can feel fast and fluid, although we'd recommend the quicker weaponry like single swords or dual blades – the slower lumbering staffs and clubs, while powerful, seemed at odds with the rapid back and forth where we found our most fun."
Missions in Wo Long are fairly straightforward 'get to the boss and chop off their head' affairs, with frustratingly little deviation. There are sub-battlefields, which are essentially repurposed main missions that you'll attack from a different angle with a different objective.
This is a novel way to reuse the same areas over again, but we didn't find them massively necessary as it's easy to get over-leveled exclusively along the golden path.
Wo Long is great when it's a one-on-one showdown, which makes the propensity for missions with AI companions a somewhat puzzling inclusion. While AI controller partners in this type of game is nothing massively new, and the multiplayer summoning/invading mechanics are as old as the genre, Wo Long feels like it takes control for you in some levels, almost like it doesn't trust you to get through it alone.
Not only is this strange because Wo Long is a challenging if never massively difficult game, but the fun is found in isolating enemies and getting through entire areas without taking a scratch – this breaks down when your AI friends are sprinting ahead like linebackers, soaking up the heat.

Thankfully in most situations, you can tell them to go home, but some boss fights feel very unbalanced by their presence. You already feel very powerful if you're going around and making sure you raise each flag and take down each enemy – more help is frankly the last thing this game needs.
The game offers two graphics modes, prioritising frame rate and resolution. In a timing-based game there's really only one option, although we did experiment with the resolution mode for the purposes of the review. The bells and whistles it adds visually are never going to be enough for the technical sacrifices, and we imagine most genre devotees will feel the same way.
Wo Long is artistically imaginative, with a great blend of traditional armor and weaponry, set amidst a fantasy, at times horror-infused world. There's something of Bloodborne's art direction in the way that even human enemies and structures that read as part of our world are corrupted and hostile if you get too close.
However, graphically it isn't the strongest. There are some muddy textures and some character models that feel somewhat dated, perhaps a sign of its cross-generational status.
"The game offers two graphics modes, prioritising frame rate and resolution. In a timing-based game there's really only one option."
While these flaws are pretty handily swept away by the odd five-hundred-foot Levithian pouncing towards the screen, that size of encounter often triggered stutter and frame-rate dips during our playthrough.
One boss specifically seemed to lag at the exact same time during every attack, entirely throwing off the timing of its parry window, a huge issue in this type of game. While this is something that could theoretically be fixed, in a game where timing is important, moments where that is heavily impacted shine through.
Wo Long: Fallen Dynasty is enjoyable throughout, but at no point does it feel essential. Combat is slick and the Morale system is novel, but there was nothing dragging us back after each session.
More of a side-step than an evolution from Nioh 2, Wo Long is inventive and an adventure worth taking even if it's technically suspect on PS5, but won't live massively long in the memory once you've slain your final boss.
Satisfying, fast-paced combat
Morale system is an interesting twist on the genre
Bold, inventive boss design
Often too easy
Companions unbalance the fun
Graphically muddy
Performance issues on PS5
3 / 5
Version tested
PlayStation 5
Related Products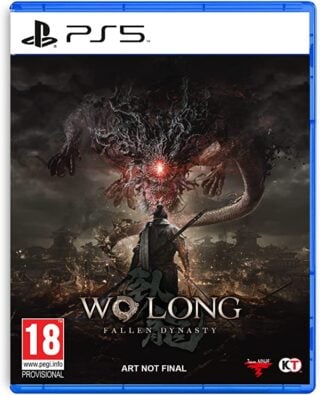 Wo Long: Fallen Dynasty (PS5)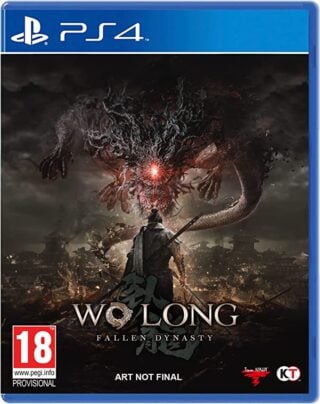 Wo Long: Fallen Dynasty (PS4)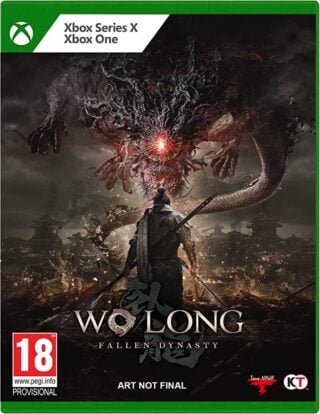 Wo Long: Fallen Dynasty (Xbox)
Other Products
Some external links on this page are affiliate links, if you click on our affiliate links and make a purchase we might receive a commission.