Review: Uncharted: Legacy Of Thieves Collection is spectacular on PC
Two of the best PS4 games in one package is a great entry point for anyone new to the series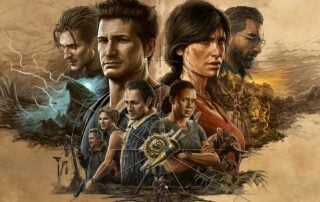 With the Legacy Of Thieves Collection, we finally know how good one of gaming's most spectacular franchises can look on a high-end PC: very, very good.
The Collection combines Uncharted 4: A Thief's End and Uncharted: Lost Legacy, two PS4 titles that were bundled together on PS5 earlier this year.
While it's a bit of a shame that BluePoint's excellent collection of the first three console games in the franchise didn't make the jump with the more modern titles, if anything that could be seen as a shrewd move by PlayStation, hooking PC loyalists with this collection and them tempting them back into the PlayStation ecosystem to complete the journey.
The ports feature all the trimmings of the modern PlayStation PC releases, so what you're going to get out of the experience performance-wise is largely down to the amount of beef you can throw at it. 4K at 60FPS, something not possible with the PS5 release is doable here, and ultra-wide monitor support makes the game look like you're sitting in an IMAX cinema.
Although this isn't a collection that purely serves the absolute top-of-the-range rigs, there's a huge amount of graphical options that make it run on pretty much anything.
Steam Deck further cements itself as the PlayStation Vita 2 we've been waiting for with this release. The streak of loading up a new PlayStation – PC migration and being stunned at how well it runs will never, ever get old.
It's not going to look like the PC or PS5 versions, but it's not far from a base PS4, and that's astonishing considering it's a handheld. Much like with Marvel's Spider-Man on PC, the Steam Deck support isn't a novelty, it's a brilliant and unique way to play the games, even if you've already played them on PS4 or PS5.
Uncharted 4: A Thief's End is a gripping story about self-reflection, and what's important in a person's life. Following three games of supernatural twists and killing literally hundreds and hundreds of people, Uncharted 4 thinks about what life would be like for Nathan Drake once he's had his last near scrape with death.
We catch up with a domesticated Nathan some years after the events of Uncharted 3. He's a diver for a salvage company, but we immediately get the feeling that he'd rather be trading gunfire in darkest Peru with any number of PMCs hunting him down.
"Much like with Marvel's Spider-Man on PC, the Steam Deck support isn't a novelty, it's a brilliant and unique way to play the games, even if you've already played them on PS4 or PS5."
Elena, his long-suffering partner and one-time camerawoman can tell that he's not satisfied, but Nathan refuses to give up the normal life he's finally achieved, even for one last score. That is, of course, until Sam Drake, Nathan's thought to be dead older brother returns from the grave, and drags Nathan back into the life.
Lost Legacy was originally supposed to be DLC for Uncharted 4 before it was spun off into its own game, and that was a great decision. Starring Chloe Fraser from earlier in the series and Nadine Ross from Uncharted 4, Lost Legacy in many ways feels like an experiment from Naughty Dog to inform its games going forward.
On a hunt for the tusk of Ganesh, our new duo of Chloe and Nadine instantly gel and it's a chemistry that's a highlight of the game. The villain of this story, Asav, doesn't deliver on the extremely promising introduction the character is given, but that's practically an Uncharted trope at this point, apart from Nadine in Uncharted 4.

Both Uncharted 4 and Uncharted Lost Legacy still feel like modern games, and they're well worth revisiting if you've not had a chance since the PS4. Naughty Dog's production quality on PC has felt like a pipedream for some time, and while we'd still love to see a game from them built with PC in mind, this is an encouraging first step.
The apparent focus that these PlayStation PC releases seem to place on the Steam Deck is also a great sign of things to come, especially as the company moves forward with the platform as a focus.
While we might have to wait for The Last of Us multiplayer project to see a PlayStation title that has PC intentions at its roots, as more of the back catalogue appears on PC, Sony's claim on their corner of the market feels firmer than ever.
Two of the best PS4 games heading to PC in one package is a great entry point for anyone new to the series, and while we'd have loved 1-3 to also make the jump, what's here is a visual masterpiece and two of gaming's very best action titles.
PlayStation's modern flagship finally on PC
Uncharted 4 is the best in the series
Jaw-dropping visuals and animation
Incredible on Steam Deck
No Uncharted 1-3 on PC is a shame
5 / 5
Version tested
PC
Related Products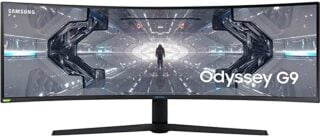 SAMSUNG 49-inch Odyssey G9 Gaming Monitor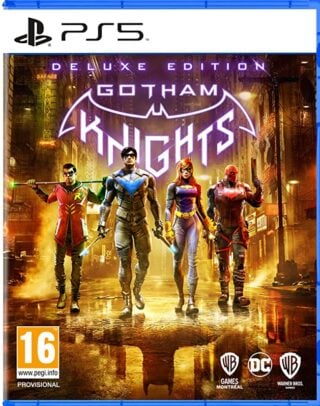 Gotham Knights - Deluxe Edition (PS5)
Other Products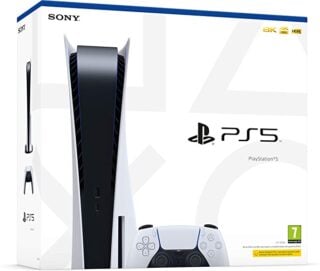 PlayStation 5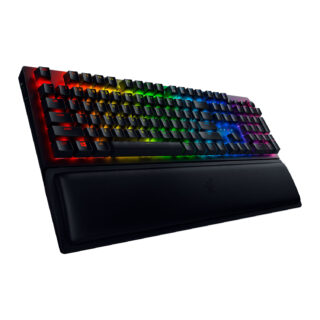 Razer BlackWidow V3 Pro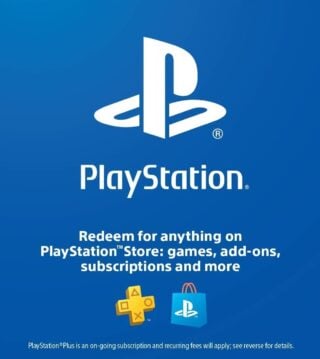 PlayStation Store Gift Card ($50/£50)

$50
Some external links on this page are affiliate links, if you click on our affiliate links and make a purchase we might receive a commission.