Review: Tony Hawk's Pro Skater 1 + 2 is everything we could have hoped for
Vicarious Visions has delivered a superb remake of two iconic games without letting modern gaming's vices get in the way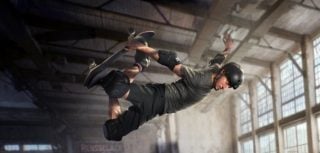 It's hard to fathom there hasn't been a mainline Tony Hawk game since Proving Ground 13 years ago (2015's Pro Skater 5 doesn't exist, as far as we're concerned).
Proving Ground was the last game developed by the partnership of Neversoft and Vicarious Visions: as with most previous entries in the series, the former worked on the main versions and the latter handled various handheld and previous-gen ports.
Now the seminal first two games have been remade in a single package, and since Neversoft went to the big halfpipe in the sky many years ago, Vicarious Visions is now working on the main version for once. And it's safe to say, it's nailed it.
As the name suggests, Tony Hawk's Pro Skater 1 + 2 takes the genre-defining first game and its greatly improved sequel and lumps them together as one title. This isn't the first time Activision has done this – Tony Hawk 2x did the same back on the original Xbox – but it's the first time both games have practically been rebuilt from scratch in Unreal Engine 4.
The results are superb, especially if you take the time to go back and remind yourself how the original games actually looked. Many of us have a tendency to remember old games as looking better than they actually did, but put the PlayStation original next to this new version and it's like putting a Garfield cartoon next to a Caravaggio.
Granted, when you judge it on its own merits it may not be too overwhelming: the level of detail in each stage, each skater's outfit, even each skateboard may be considered the norm by today's visual standards. Since many of this game's players will be fans of the original, though, it's important to point out that serious work has gone into this upgrade and it isn't simply an aggressive upscaling of the original assets: this is a brand new take on an old game.
This idea extends beyond graphical fidelity, too: this is a game that knows it's been released more than two decades after the original and isn't afraid to embrace it. The real-life pro skaters from the first two games return here too, but their character models are based on what they look like today, not in 1999. Not many sports games can get away with a cast that mostly consists of people in their 40s and 50s but this does (though a bunch of new, fresher faces have also been added, just in case).
Meanwhile, the Mall stage from the original Tony Hawk has seemingly been closed down at some point over the past 20 years and is now the sort of run-down, decrepit location you see in YouTube videos of people breaking into long-abandoned buildings. It's good to see it back, but also slightly upsetting to see what it's become. We may be dealing with the first games in the series here, but in terms of the Tony Hawk timeline, we're very much looking at the latest entry.
"We haven't played a Tony Hawk game for a long time but within five minutes the muscle memory had kicked back in and we were pulling off combos of 300,000+ like it was the good old days."
There's one area that thankfully hasn't undergone a massive revamp, though, and that's the control system. We haven't played a Tony Hawk game for a long time but within five minutes the muscle memory had kicked back in and we were pulling off combos of 300,000+ like it was the good old days. Everything feels just like it should: the balance meter for grinds, manuals and lip tricks is just as twangy as it used to be, the leniency for landing tricks sloppily seems just about right, and stringing together combos remains massively satisfying.
Only two major changes have been made, and both are welcome. The revert move from the third game has been retroactively added: this was a literal game-changer back in the day because it let you continue combos after pulling off halfpipe jumps, letting experts rack up enormous scores. Many long-time players would struggle without the revert now, so its presence is great to see.
The other change is that when you bail you recover a lot quicker, via a funky little VHS tape effect where your skater becomes covered in interference and is then on their board again when it disappears. This noticeably increases the game's pace and lessens those frustrating moments everyone has when you're trying to start a good combo but keep tripping up right at the start before you can get some momentum going. These two tweaks aside, fans should be right at home here.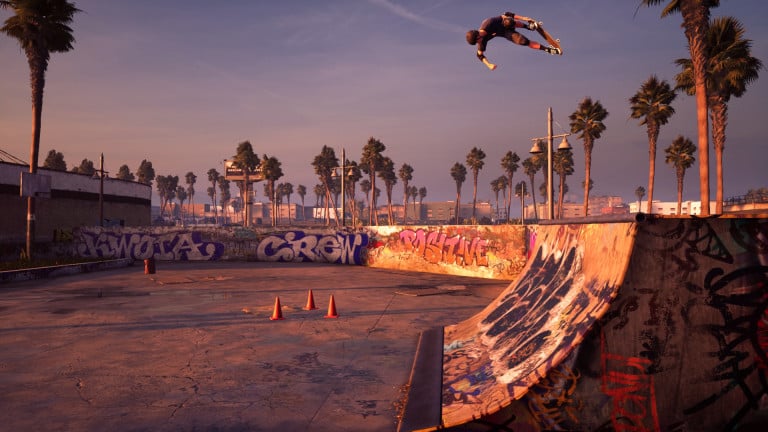 Something else that will be immediately familiar to long-time Hawk aficionados is the goal list, which remains present and accounted for in the single-player mode. The vast majority of these play out exactly as they did in the first place: we did notice that one or two S-K-A-T-E letters had been moved slightly, but nothing too drastic. If you wanted to, you could dig up an old walkthrough for the original PlayStation versions and use it to help you with most of the goals.
There's one issue with this, but it's been remedied. The first game only had five goals per stage, which was less than other games in the series. To bring it back up to modern standards, the remake adds a number of new goals: these are mostly score and combo-based, but there are also new things to collect and a few specific gap challenges to beat.
Everything else you'd hope would be included is here. There's full local multiplayer, with all the classic modes returning like Horse, Trick Attack, Graffiti and Combo Mambo. There's online multiplayer too, with the option to either take on ranked matches or create your own party If you'd rather not take on people head-to-head there are also online leaderboards for every stage in two categories: getting the highest score in two minutes, or seeing how quickly you can complete every goal in a stage.
"There's one thing that at the time of writing isn't here at all: microtransactions. In fact, there's no DLC, no 'games as a service' seasons, none of that."
There's even a skate park editor, as in later games in the series, and you can upload and download parks as you see fit. Most interestingly, though, there's one thing that at the time of writing isn't here at all: microtransactions. In fact, there's no DLC, no 'games as a service' seasons, none of that: the only incentive to keep playing beyond the main game itself is a bunch of achievement-like challenges (there are 714 in total) that earn you XP and cash that both unlock and buy new gear for your custom skaters.
It all feels refreshingly non-modern gaming, and though we wouldn't be completely averse to some DLC in the future – we'd love to see the Tony Hawk's Pro Skater 3 and 4 courses get the same treatment one day, for example – as it stands it's just lovely to have a self-contained game with unlockables that haven't been designed with grinding (so to speak) in mind so players are encouraged to drop real money to speed up the process. You could throw your wallet at this game and it would do you no good: there's literally no way to buy anything extra in it.
The result of all the above is a remake that practically does everything we could have hoped for. The first two Tony Hawk games were hugely loved and respected titles, and any fears you may have had that modernising them would take what made them so special and replace them with anti-gaming nonsense are completely unfounded. This is, without a shadow of a doubt, the best way to play two of the best games in an iconic series.
The original Tony Hawk's Pro Skater and its sequel are two absolute classics that deserve to be treated with reverence and respect. This new remake does exactly that, preserving what made them so enormously satisfying to play while making them look infinitely better than they ever have, all while ensuring that none of modern gaming's more problematic trappings are allowed to infiltrate the purity of this wonderful time capsule.
A massive visual overhaul: Tony Hawk has never looked better
Every track from the first two games, replicated perfectly
That crucial Tony Hawk 'feel' is exactly like it was back in the day
Score Attack and Time Attack leaderboards make it infinitely playable
Some original songs are missing
5 / 5
Version tested
PlayStation 4
Related Products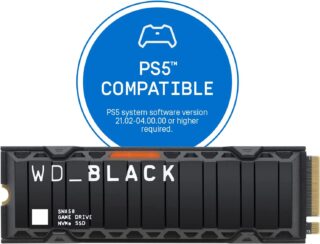 WD_BLACK 500GB M.2 SSD with Heatsink
Other Products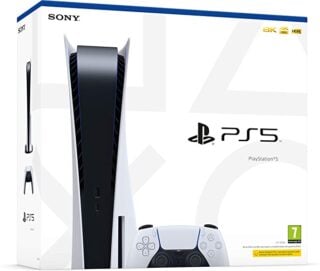 PlayStation 5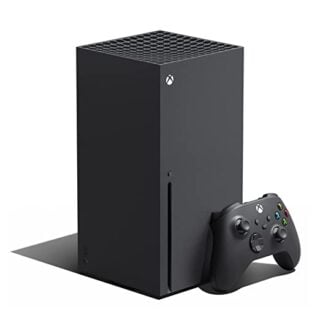 Xbox Series X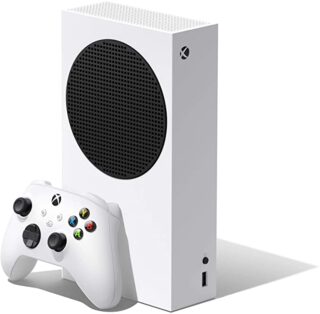 Xbox Series S
Some external links on this page are affiliate links, if you click on our affiliate links and make a purchase we might receive a commission.