Review: Tin Hearts delivers charming, heartfelt puzzles like clockwork
This charming puzzler is the 3D Lemmings game other studios have failed to make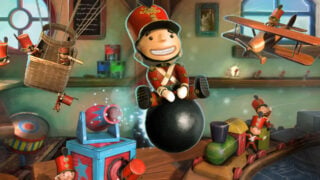 Back in 1995, British studio Clockwork Games was tasked with taking the hugely successful puzzle game Lemmings and turning it 3D.
Numerous other video game series were making the jump from pixels to polygons at the time, and while the likes of Mario, Sonic and Zelda managed it with aplomb, the addition of a third dimension didn't work for every franchise.
3D Lemmings was a prime example of this – by enabling the Lemmings to turn corners and by introducing a (pretty poor) 3D camera, the game added unnecessary complexity to a series whose simplicity was pivotal to its success.
Put simply, there's a reason why not many studios have attempted to make a 3D Lemmings-style puzzler in the nearly three decades since.
Enter Tin Hearts, then, which is just that – a game that's clearly been designed with Psygnosis' iconic Lemmings series in mind, but sets it in a three-dimensional environment. And, brilliantly, it's absolutely cracked it.
Each of the game's stages starts with a bunch of small tin soldiers climbing out of a magical box. The player's job is to guide the line of soldiers to an exit door by moving certain objects.
At first the only objects you can move are coloured blocks, which can each only be placed in specific areas, meaning it's practically impossible to fail.
As the stages progress, though, these training wheels are slowly removed and the game introduces each of its key mechanics one by one. The coloured blocks are replaced by more generic red ones which can be placed anywhere, hazards start to appear, and so on.
You also gain new abilities over time, the most important being the ability to fast forward, rewind and freeze time. The latter is particularly useful because while time is frozen the game draws out the path the soldiers will take when it resumes.
This leads to a quality of life improvement Lemmings never offered – experimenting with different solutions used to mean pausing, considering the next move, then putting it in action and watching it inevitably go wrong.
Now you can freeze time and experiment with block placement, getting a real-time preview of the route the soldiers will take – this removes the stress of having the soldiers constantly walking towards you, and the guesswork of not knowing whether they'll walk the way you planned it in your head until you try it.
It's a good job this feature is present, too, because the controls can be a little fiddly at times and may have led to immense frustration had there been added pressure to do things quickly.
The game's first-person perspective and point-and-click method was originally made with VR in mind – a shorter version was released on the Oculus Rift and HTC Vive back in 2018 before it was picked up for a fully fleshed-out release – and there are moments when it doesn't translate perfectly to a controller.
It's particularly awkward if you're the type of player who inverts the right stick Y-axis in first-person games, because the inversion only affects looking, not moving objects. This means you can pull the stick down to look up as expected, but when you pick up a block, pulling the stick down moves it down, instead of lifting it up.
This may sound trivial but constantly looking at blocks, picking them up and moving them is the main component of the gameplay, so having the roles of 'up' and 'down' constantly being switched can be a bit disorientating. We'd hope this is fixed in a future update.
"The game's first-person perspective and point-and-click method was originally made with VR in mind […] and there are moments when it doesn't translate perfectly to a controller."
As the game progresses more new gadgets, enemies and abilities continue to be added, with the scenery changing every now and then to keep things interesting too. It's a well-paced system, and keeps the player interested for the 8-10 hours it'll take to play through the game.
The other major thing driving their interest is the game's plot. It revolves around a Victorian-era toymaker called Albert J Butterworth, and tells the story of not only his toymaking career but also his relationships with those he loves.
This story, along with the game's beautiful soundtrack, lends a real sense of heart to the game (a tin one, no doubt), and by the time the final scene rolls it's not unthinkable that there may be a tear or two in the eyes.

Despite this, the only other issue we have with the game is with some of its characters – not the tin ones, but its humans.
The character models are very basic and don't show much facial emotion, while some of the voice performances are unconvincing. Given that this is a game whose story hinges on hitting the player in 'the feels', the iffy models and acting threaten to ruin the sentiment at times (though thankfully they don't quite do this).
This issue and the controls aside, Tin Hearts is a beautiful little puzzle game in which it's very easy to get satisfaction from pausing time, trying out some solutions, finding that 'AHA' moment and executing the plan.
We dare say the VR version coming later this year may provide the solution to some of the control niggles we had with the game, but even if you're not headset-inclined we absolutely recommend this for anyone looking to give both their brain and their heart a little toy-sized workout.
Tin Hearts is packed with charm and its puzzles will keep your brain busy without ever being too cheap or frustrating. A few control and voice acting wobbles mean it's not quite as immersive as we'd like but it's a beautiful game nevertheless.
Successfully manages to take the Lemmings format into the third dimension
Difficulty curve is well-managed as new tools and obstacles are added gradually
Has an absolutely gorgeous soundtrack
A heartfelt story with a poignant conclusion
Character models and some voice performances are a bit weak
Controls can be a little fiddly, especially for inverted Y-axis players
4 / 5
Version tested
Xbox Series X | S
Related Products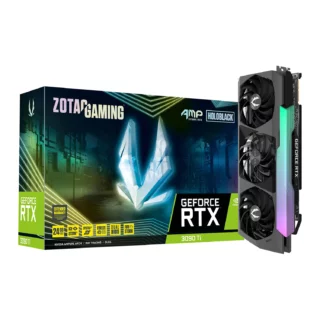 NVIDIA GeForce RTX 3090 Ti 24GB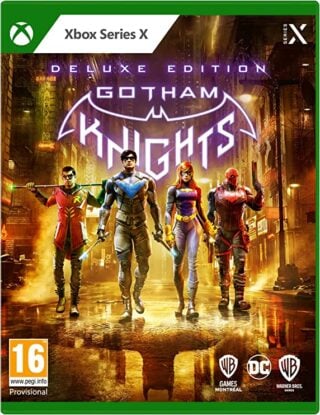 Gotham Knights - Deluxe Edition (Xbox Series X|S)
Other Products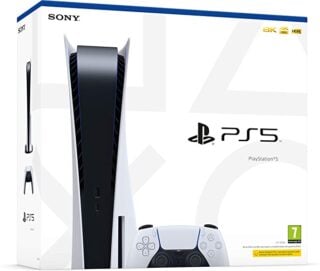 PlayStation 5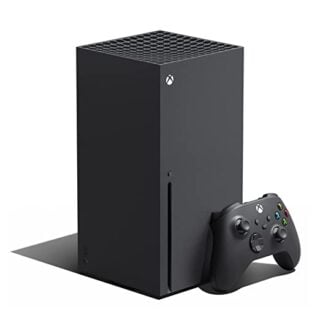 Xbox Series X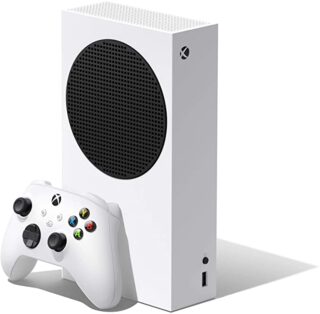 Xbox Series S
Some external links on this page are affiliate links, if you click on our affiliate links and make a purchase we might receive a commission.