The Medium review: Bloober's paranormal walking simulator is more disturbing than scary
The Xbox Series X/S exclusive is packed with atmosphere but somewhat lacking in bite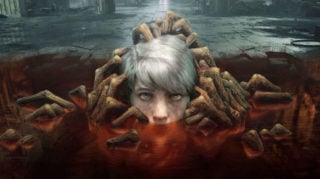 In March 2006, Polish studio Nibris revealed the first teaser trailer for Sadness, a horror game in development for Nintendo Wii.
The game was intended to have a gothic feel, and would have players taking control of a woman called Maria who had to protect her son from an evil force.
Sadness was eventually scrapped and Nibris disbanded, but not before some of its developers formed Bloober Team, a studio that has since given us the likes of Layers of Fear, Observer and 2019's Blair Witch game.
The Medium is Bloober Team's latest effort, and while the studio hasn't explicitly confirmed that it's related to Sadness in any way, it's seemingly the closest we'll ever get to a spiritual successor (pun always intended).
You play as Marianne (as opposed to Maria), a medium who has the ability to enter the spirit world and help distressed souls find the closure they need to reach the afterlife. Marianne thinks she's the only person with this gift but one day she receives a mysterious phone call from a man who claims to have more information on her abilities.
The man asks Marianne to meet him at the Niwa, an abandoned hotel, and that's where things predictably start to get spooky. Not too spooky, though, because despite The Medium's clear horror theme, this is perhaps one of the more milder examples of the genre, at least in terms of scares.
Marianne soon encounters a ghost girl called Sadness – just in case you thought our reference to the cancelled Wii game was a bit of a stretch – and begins to learn more about the hotel's secret past, including the fabled "Niwa massacre" that seemingly led to the hotel's closure.
The Medium's atmosphere is its biggest strength. From the opening section in Marianne's apartment, the game creates a brilliantly moody vibe that only gets more ominous once you reach the Niwa.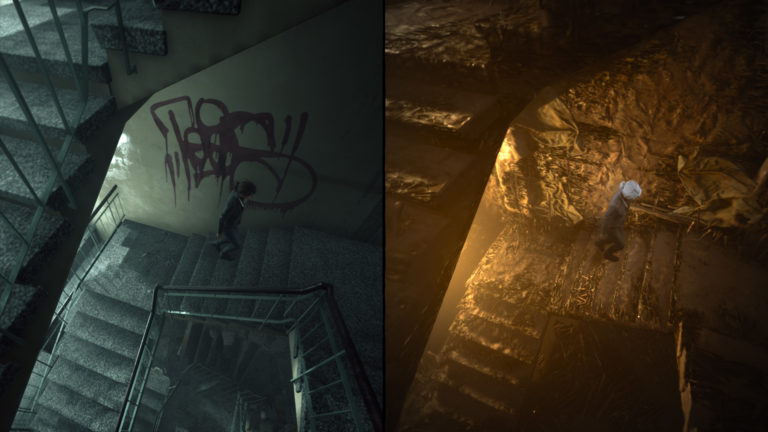 As the centrepiece of a holiday resort built in communist Poland, the hotel's lobbies are filled with motivational posters: these, along with various other references and nods to the era, do a great job of establishing when the Niwa was last open. It's easy to believe it was a real place: if you've ever been fascinated by those 'urban explorer' videos on YouTube where people break into old, abandoned and derelict buildings, this nails the same eerie tone.
The Niwa only exists in one realm, though. Use Marianne's ability to switch to the spirit world and you'll find a substantially more disturbing place, with walls and floors made of human remains and all manner of writhing, pulsating tentacles wrapped around some areas. The spirit world is inspired by the artwork of late dystopian surrealist artist Zdzislaw Beksinski, and you only need to briefly glance at his past creations online to see that they're aesthetically very similar.
And yet despite all this, there's never really much of a feeling of fear. Everything's certainly disturbing to look at and there can be no denying that the art direction is exceptional, but if you're looking for something that's going to linger in your head after you've played it and have you turning your phone's torch on every time you nip to the toilet in the middle of the night, you're doing to be disappointed in that regard.
The same goes for anyone expecting any sort of survival horror gameplay. There's no combat in The Medium whatsoever: the closest you get to this is using a shield aura to burn away mutant moth things in the spirit world (usually to get through a corridor they're blocking), and a section later in the game where you switch to a male character and use a parry move to block attacks from giant tentacles.
"There's no combat in The Medium whatsoever: the closest you get to this is using a shield aura to burn away mutant moth things in the spirit world."
Occasionally you'll encounter the Maw, an enormous evil spirit voiced (somewhat over-theatrically) by Troy Baker. If the maw catches you, it's instant death, but it never feels like a massive threat: your encounters with it generally take the form of either chase scenes where you just run to a certain point before it catches you, or extremely lenient stealth sections where it's easy to say "stuff it" and make a run for it halfway through.
If the horror falls a little flat, the promise of some interesting puzzles using the spirit world mechanic also ultimately fails to deliver. It's certainly an extremely clever device and Bloober Team occasionally has fun with it – dividing the screen in different ways, giving each screen a different camera angle during cut-scenes and the like – and for the first half of the game there's enough variety in the problems you have to solve using the two-world method to keep you busy.
Unfortunately, the back half just tends to repeat many of the same puzzles, the most common one involving your ability to break the connection between your real-world and spirit-world Marianne. While the real world Marianne stands still in a trance, you can still move around freely in the spirit world: ultimately, though, this usually means finding an open door in the spirit world that's closed in the real world, then activating something to open it in the real world.
Thankfully, The Medium is accomplished in other ways that still make its 8-hour journey a worthwhile one. It may not be scary, but it's certainly not bereft of atmosphere. Treat the game as more of a paranormal thriller than an all-out horror and you should still be able to appreciate the dark story it's trying to tell.
And when we say dark, we mean it. We don't wish to go into spoiler territory but there's a reason the game opens with a warning screen suggesting that the game's subject matter may be triggering for some players. Although nothing is ever explicitly stated in detail there's a very strong theme of child abuse running through one part of the story: while it's handled tactfully enough and is arguably an essential plot element that helps explain the actions of one character, we feel it's worth giving fair warning that it gets a tad uncomfortable and if that sort of content is distressing to you, you may want to give this one a miss.
"This is clearly a game that focuses on plot above all else. The puzzles and the occasional confrontations with the Maw are all just the means to reach the next part of the mystery"
Some of the set-pieces are impressive, and although the spirit world puzzles eventually end on the repetitive side, there are some other interesting real-world ones in the back half of the game that make logical sense: one involving a security door and a four-digit code throws in a couple of fun red herrings designed to throw you off the scent but the solution makes perfect sense when you finally get it.
Most importantly, this is clearly a game that focuses on plot above all else. The puzzles and the occasional confrontations with the Maw are all just the means to reach the next part of the mystery, and the game is packed with collectibles that expand the game's lore and give more detail to why some of the key characters behaved as they did. These aren't throwaway, either: many of them are genuinely interesting insights that make you think about some characters in a different way.
Some of these collectibles are your typical Resi-style text documents – postcards, diary entries and the like – but you can also pick up objects and scan them for 'echoes' to hear incidents that happened there in the past, or even use your powers to piece together fragments of ghostly images of figures, essentially recreating dioramas of past events.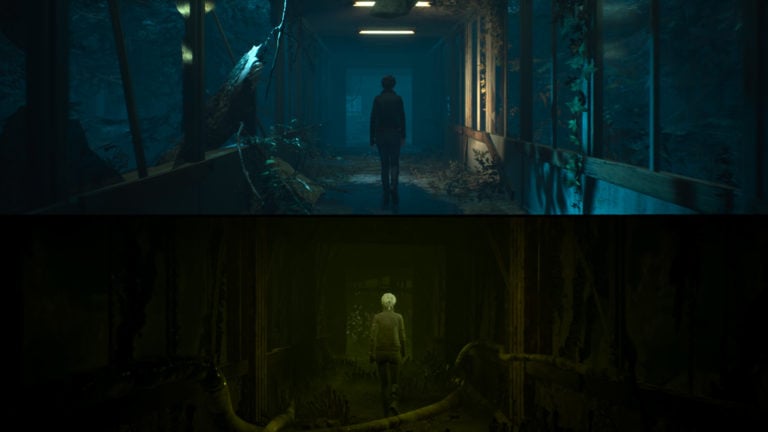 Ultimately, your enjoyment of The Medium will depend on your expectations of it. If you're picturing a Resident Evil style survival horror game you're way off the mark: this is very much a psychological horror instead, in the style of something like Silent Hill: Shattered Memories (which also had no combat and involved collecting echoes from the past).
Perhaps the best way to describe it, despite its third-person perspective and the negative connotations with this term these days, is that it's a paranormal walking simulator (the game even has an achievement called 'running simulator', almost as if Bloober Team was expecting this definition). After all, when a game has practically no combat and only has some light puzzle-solving, and mainly focuses on you making your way through the storyline, it's hard to describe it as anything else. And maybe there's nothing wrong with that.
It may just be an elaborate case of going from point A to point B, but the important thing is that the game held our interest for long enough to ensure that we absolutely wanted to see what point B was. Its plot – disturbing though its subject matter may be – is a compelling one regardless, and at around eight hours in length, it's a perfect Game Pass title to help you kill a weekend.
As long as you're happy to just be taken along for the ride, you should remain interested long enough to reach the ending, at which point we insist you get in touch with us with your theories on what happened.
The Medium won't give you any sleepless nights, but treat it as a paranormal thriller rather than an all-out horror game and you'll find an interesting story (albeit a disturbing one at times) that will encourage you to push through its slightly repetitive split-screen gimmick to find out how it all ends. A short but intriguing tale.
Brilliantly detailed and atmospheric environments, especially the main hotel
Fantastic musical score co-composed by Akira Yamaoka
A compelling but concise plot that doesn't overstay its welcome
The split-screen mechanic has great potential but its uses aren't very varied
If you're expecting a terrifying experience you won't find it here
3 / 5
Version tested
Xbox Series X | S
Related Products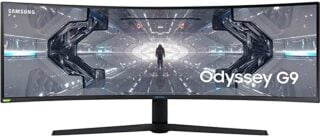 SAMSUNG 49-inch Odyssey G9 Gaming Monitor
Other Products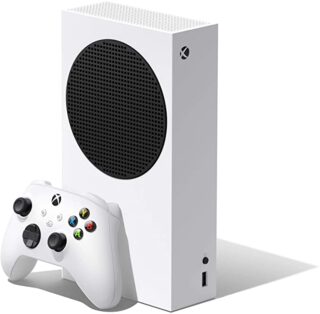 Xbox Series S
Some external links on this page are affiliate links, if you click on our affiliate links and make a purchase we might receive a commission.