Tetris Effect Connected Review: Spectacular puzzler breaks free of its solo constraints
Multiplayer expansion brings even wilder sights and sounds to the mesmerising puzzle reinvention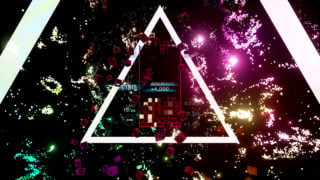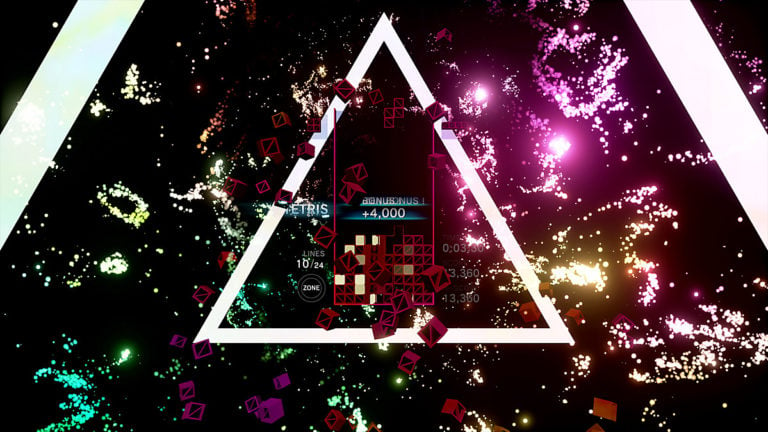 Tetris is not a game you expect to take you places other than up, up, up – and your blood pressure with it. But here we are in deserts, oceans and fields of windmills, at least for the few seconds before block-stacking causes them to morph into wilder dreamscapes. The moon. An explosion of fluorescent dolphins. The very corners of the known universe. Tetris Effect Connected is literally out of this world.
How far Tetris has come from its early days on Alexay Pajitnov's computer in a 1980s Russian lab. Under the watchful eye of Tetsuya Mizuguchi's Enhance, this is about as far as you can get from that stark Soviet aesthetic: every spin of a block contributes a new blip to the electronic soundtrack; every completed line pulsing in light and mutating backgrounds to the point that New Years Eve fireworks seem subtle in comparison. If your TV supports HDR, expect this to sear itself onto your retinas.
Tetris has always been about escalation – mainly of panic, as the blocks get faster – but previous iterations tended to focus on the arcade purity of that challenge. Tetris Effect feels like an attempt to represent the processes fizzing in your mind as you play; a blank slate that fills with chaos and asks you to fight it back into submission. Its 'Journey' campaign does a good job of eking variety from rigid rules, with levels grouped with jarring thematic jumps and shifting speeds that provide a satisfying flow of drama.
Also, 35 years of smart evolutions makes it a more accessible puzzle. Magicking a block into a holding spot lets you save precious I blocks or banish an unwelcome L for a later point. Hard dropping (instantly slotting a brick below) gets things moving faster in early stretches and rewards more points for decisive play. And Tetris Effect's signature Zone mode, which stops time to let you surgically fill in gaps, brings a newfound appreciation of combos. You now welcome a tangle to unpick with precision bricks.
There's no better proof of how Tetris has changed for the better than opting for original rules in Connected's new multiplayer Classic Score Attack. Here, a pulsing remix of the old Tetris music reminds you it's 2020, but your fingers suddenly feel massively out of step with the plodding action on screen. It's like shifting from a Formula 1 car to a horse and cart. Weird, but a great advert for the Formula 1 car.
The inclusion of multiplayer modes is what defines Tetris Effect: Connected, which otherwise repeats the outstanding single-player offering of its 2018 PS4 release. If Score Attack, and its retro variation, are slightly familiar tests of clean, methodical play, Tetris Effect stamps its identity more clearly on Zone Battle. Here, two players zap lines of garbage bricks at each other with various feats, but it's the frozen pocket of time that lets you prep and drop 20 lines of instant death on your opponent.
Part of the fun of Zone Battle is coming into contact with better players and seeing them push Tetris Effect's idea to their limits. Ideally, the skill ranking will protect you from too many outright drubbings, but it is a rare game where losing can reveal a whole level of play that's impressive in itself. It helps that online progress is all wrapped up in a slightly mythic avatar system where people present as abstract shapes and mannequins that feeds into Tetris Effect's sense of galaxy brain oddness.
"It's a co-op experience few games can rival; an intense sense of industry as the three of you build a wall at incredibly speed, and with it a huge attack to fill the AI's board. Too many co-op games feel like solo games in unison; this is a truly collaborative project."
But the real star of Tetris Effect: Connected is the mode that gives this update its name. Connected is a three-on-one battle that sees three human players filling in their respective stacks in order to fill a gauge that then joins all three boards into one screen-wide stack that you build together. Filling these lines sends attacks to a fourth, rival AI. Got that? It's a solo game of Tetris that becomes a co-op game of Tetris. 
It's hard to overstate how magic this is: the sudden punch of the music as the stacks unite and the sight of three strangers – with no voice chat – communicating through a interface that reveals where allies are planning to drop next. It's a co-op experience few games can rival; an intense sense of industry as the three of you build a wall at incredibly speed, and with it a huge attack to fill the AI's board. Too many co-op games feel like solo games in unison; this is a truly collaborative project.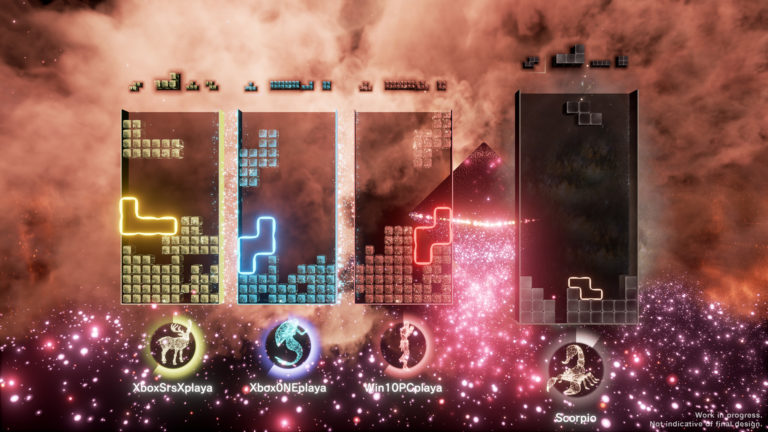 Taken alone, Connected is an essential thing to experience – and if you sub to Xbox Game Pass there is no excuse. But as a spread of multiplayer options, all played locally or online, these modes are the missing part of the Tetris Effect puzzle.
The 'I' block you need to finish off that majestic four stack of bricks. Happily, they'll come to PS4 and the original PC version of the game next year as an update, but right now they give the Xbox Series S and X the closest thing to a knockout launch line-up hit.   
Tetris Effect has long been a VGC favourite, a beautifully packaged and expanded take on a videogame classic. For it to grow again, and so confidently, reminds you that where Tetris is involved, the only way is up.
An already spectacular game breaks free of its solo constraints to become the definitive Tetris experience.
Connected is a must play co-op puzzle experience.
Smoothest, most accessible version of Tetris around.
An audio/visual feast that elevates age old ideas.
Multiplayer makes it feel like a complete package.
PlayStation players need to wait until 2021.
5 / 5
Version tested
Xbox Series X | S
Related Products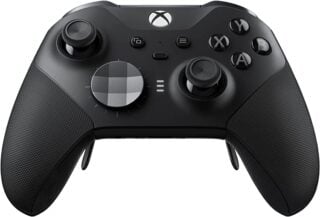 Xbox Elite Series 2 Wireless Controller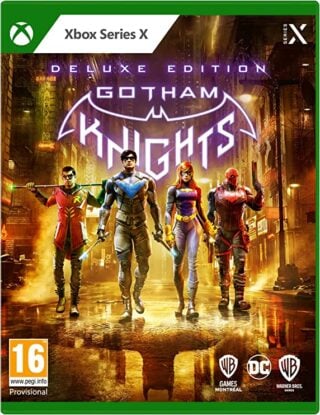 Gotham Knights - Deluxe Edition (Xbox Series X|S)
Other Products
Some external links on this page are affiliate links, if you click on our affiliate links and make a purchase we might receive a commission.