Review: Street Fighter 6 is an incredible fighter dripping with confidence
Capcom scores a flawless first round in 2023's fighting game throwdown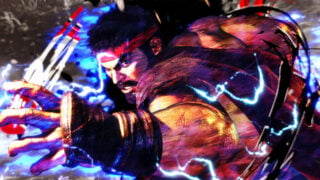 You get the feeling that even Capcom knows that Street Fighter 5 was somewhat undercooked.
Despite boasting an excellent fighting engine, the sequel to the incredible renaissance that was Street Fighter 4 was a letdown when it was released last generation. While subsequent updates would smooth the edges so that by the time the '5 era' was done it was a solid game with plenty of content, Street Fighter 5 was a lean package at launch.
Street Fighter 6, on the other hand, already feels like Super Street Fighter 6.
There's an interesting juxtaposition in Street Fighter 6 where it at once wants to be as open as possible to new players via the new, limited input 'modern control scheme', and also encourage players to learn more about the competitive side of the game via the in-game commentary.
Whereas Street Fighter 5 seemed so focused on being perfect for the competitive edge of the fighting game community, Street Fighter 6 stops and wonders if perhaps they should actually engender a new generation towards the hobby.
Jumping into a match, if you're familiar with the series, you won't be too taken aback – in fact, you'll probably be able to mash out a few old reliable combos. However, it was once we got to grips with the Drive Impact moves that our fun really started.
These attacks can absorb an enemy attack, making them ideal for breaking up the enemy offense, and can turn the tide of battle instantly. They're also such a visual flex, something the game is full of.
Street Fighter 6 is beautiful, with fluid, readable action, and a colour palette that makes it one of the most visually striking games of the year. It's matched with a great soundtrack, giving the whole game an unimpeachable sense of style that you want to engage with endlessly.
The game is split into three main sections – the Fighting Ground, the Battle Hub and the World Tour. Fighting Ground is where you're going to find your traditional arcade mode, your local battles and training modes too.
Arcade mode sees each fighter travel around the game's various stages taking on their rivals (and in the Bonus Stage, an actual truck) in order to chase a high score. These arcade modes don't have cutscenes associated with them, instead opting for motion comic panels to open and close them.
They remain a great way to get to grips with a character, and the gentle increase in difficulty as you progress can make them a solid way to flex against the game's more complex mechanics if you feel yourself transitioning into the slightly more technical side of the game, but they're not the single-player highlight of the game by any distance.
That accolade goes to the second section, the hugely impressive World Tour. World Tour is part education on the history of Capcom fighting games, part RPG, and part slapstick comedy. You create a custom fighter, the limits of which are seemingly bound only by what the game's physics engine can handle, and then you're sent into Metro City.
You'll encounter legends from the history of Street Fighter, each of whom will teach you their moves, which you can then build into your custom fighter's move set.
This alone would be a fine single player component, but it's not just a case of moving from stage to stage fighting the same characters from the main game, World Tour is populated with hundreds of custom characters, almost any of whom can be fought, and many of whom have rewards associated with beating them in a certain way. It's a bit overwhelming.
"Street Fighter 6 is beautiful, with fluid, readable action, and a colour palette that makes it one of the most visually striking games of the year. It's matched with a great soundtrack, giving the whole game an unimpeachable sense of style that you want to engage with endlessly."
The writing is also genuinely hilarious, with an obvious love of the history of Capcom's library, even outside of fighting games. It's hugely stylish and knows exactly what kind of tone it's trying to strike. For example, as soon as you learn certain moves from the Street Fighter cast, you can use them out on the street.
So if you wander past some middle-manager on their way to work, you can simply uppercut them 15ft into the air to start a fight. Rather than phone the police, they're more than happy to throw down.
While you can start fights the honorable way, it never stops being rib-splittingly funny to approach some random person going to their work and kick them in the back of the head so hard that a single tooth goes flying off into the distance.
Then straight after it, they'll shake your hand and give you a reward. Sure, they'll never be able to blow their nose again and will probably snore like a dying horse for the rest of their life, but that's the love of the fight.

The final area of the game, the Battle Hub, ties together the game's online portion. We had some opportunity to try this area, and while we weren't able to test it as extensively as the other sections of the game, our experience was smooth, and the mode appears to be fully featured.
You can even play a few old Capcom games in the mode while you wait around for your friends to come online and kick your head in.
Street Fighter 6 has a cast of 18 fighters at launch, which is made up of six new characters, four classic characters from across the franchise, and the original eight World Warriors, made up of Ryu, Ken, Chun-Li, Guile, Zangief, E Honda, Blanka and Dhalsim.
The cast has a nice variety to it, and the new characters fit in nicely, to the point where we had to second guess if one or two of them were actually returning fighters from some obscure revision. There will be calls of "why isn't X in it", but considering the Royal Rumble-sized rosters these games eventually grow to, 18 is a strong start.
Street Fighter 6 is an incredibly confident and joyous fighting game. The roster is varied and vibrant, and the changes to the fighting engine make for a game that epitomises the 'easy to learn, difficult to master' adage.
Street Fighter 6 would be a great game with just that, but throw in the incredibly impressive World Tour, and the strides made to help players take their first steps into the more competitive side of the game, and it's an amazing package.
With the three titans of the fighting game space all releasing mainline entries this year, competition is going to be stiff, but Capcom is putting its best foot forward. The publisher's incredible run continues with one of the most feature-rich, stylish, and enjoyable entries in franchise history.
A wealth of single-player content
The new cast members are fantastic
Endlessly stylish
World Tour is a joy
Inviting for players of all levels
Roster is perhaps slightly too reliant on nostalgia
5 / 5
Version tested
PlayStation 5
Related Products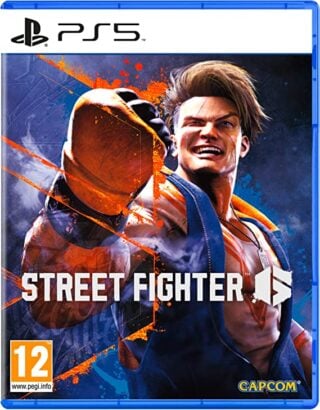 Street Fighter 6 (PS5)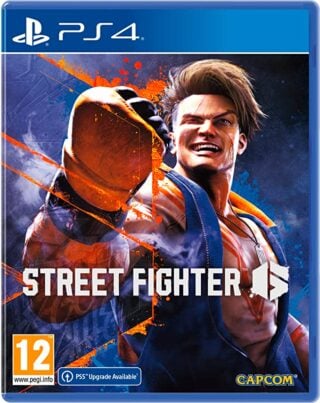 Street Fighter 6 (PS4)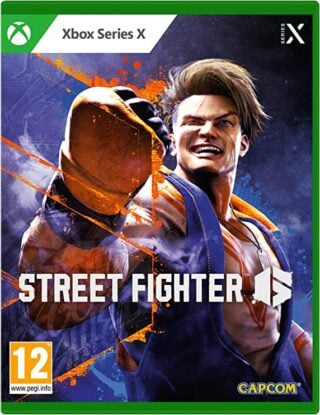 Street Fighter 6 (Xbox Series X/S)
Other Products
Some external links on this page are affiliate links, if you click on our affiliate links and make a purchase we might receive a commission.