Review: Stray is a PlayStation Plus essential
Annapurna's latest has us feeling like the cat that got the cream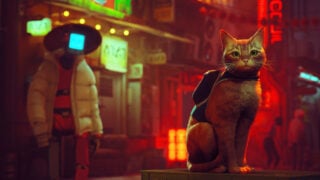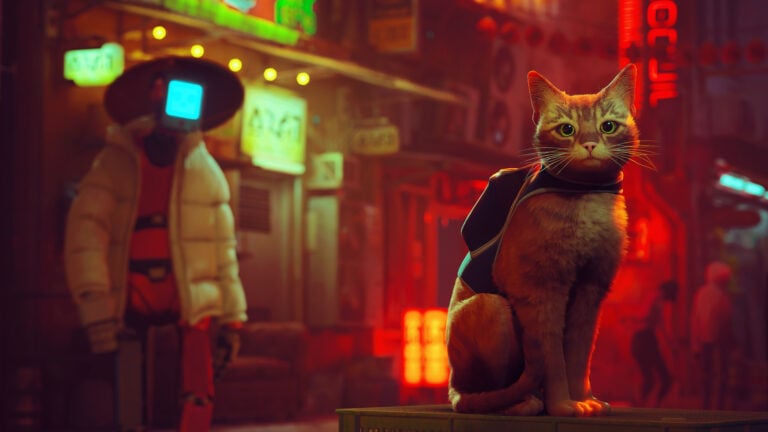 There must be a lot of pressure that comes with developing an Annapurna Interactive game.
The publisher has become renowned for having something of a Midas touch when it comes to picking the finest indie titles and elevating them to instant classic status.
French developer BlueTwelve signed a deal to make Stray for Annapurna before the publisher had even released a single game, and in the six years that followed it's watched as a steady stream of hits has poured out.
What Remains of Edith Finch. Gorogoa. Florence. Outer Wilds. Sayonara Wild Hearts. Neon White. Not even rare misses like Twelve Minutes have harmed the reputation of one of the games industry's most consistent and creative companies.
Now that it's time for Stray to join the Annapurna library, we'd imagine it must come with added stress – what happens if this is one of those rare misses, a combo breaker that blemishes a sparkling record?
Fortunately, BlueTwelve needn't worry. Far from it, in fact. Not only is Stray another fantastic Annapurna-published title, it's one of the best releases from the publisher to date.
Stray puts you in the shoes – well, the furry skin – of an unnamed stray cat, which is enjoying what appears to be a post-apocalyptic wilderness when the game opens.
"Not only is Stray another fantastic Annapurna-published title, it's one of the best releases from the publisher to date."
It's a gorgeous initial environment to explore, but there isn't much time to enjoy it because when an old pipe gives way the cat plummets down an enormous chasm and finds itself in a sewer which leads to a mysterious city. Can the cat make it out of the city and get to the surface again? Well, that would be telling.
For a protagonist the cat is somewhat lacking in abilities. There's no melee combat or anything like that to speak of, and while there are occasional moments where you get to knock things off a shelf or engage in charming but mainly pointless activities like scratching the floor or sleeping, it can't really do a lot.
The one thing it can do, and extremely well at that, is jump. Rather than potentially opening the player up to a world of frustrating missed platforms, Stray locks the cat to each platform, ensuring it can't fall off the edge, and displays X button prompts showing you where you can jump to next.
It's a simple but extremely effective way of getting around the game's environments, many of which tower high into the sky and require some clever jumping to navigate. With the risk of slipping and plummeting to your doom (again) removed, the focus is fully on the cat's agility rather than the player's ability, and it's all the better for it.
If the lack of abilities seems concerning, this all changes when the cat meets B12, a small drone which has what appears to be a personality. B12 is a key part of what makes Stray so special because it adds two crucial elements to the adventure.
Firstly, B12 is able to interact with the numerous robotic characters the player encounters, adding some story and lore to what would otherwise be a plot-free game. But more on them in a minute.
Secondly, B12 can gain upgrades at various points in the story which give the player new abilities. From a flashlight to illuminate darkened rooms to a makeshift weapon that finally lets players turn the tides on the Zurks – hideous, fast-moving slug things – the addition of B12 ensures the game never feels repetitive, while crucially making sure none of these new abilities are overused or overstay their welcome.
Really, for all the things B12 can do, 90% of the game is still spent running and jumping, so it's a good job the game provides such an incredible playground in which to do this.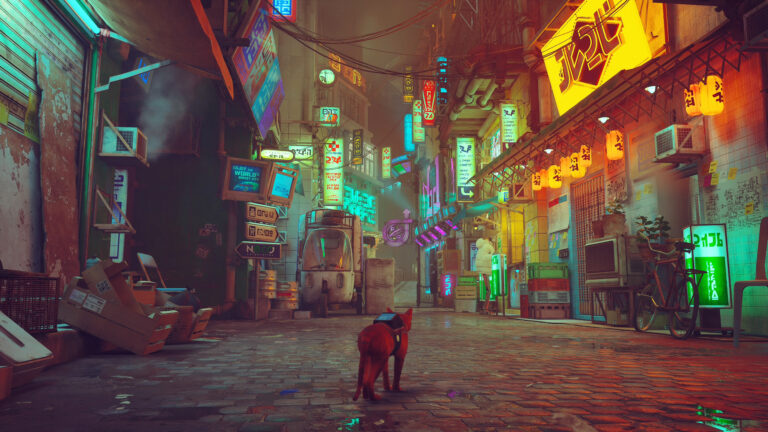 Stray has one of the most beautifully designed worlds we've ever seen in a game. From that initial, all-too-brief moment exploring the greenery on the surface to the handful of towns and cities the cat finds itself in, the level of care and attention to detail that has gone into every element of the environment has to be applauded.
The details on every street wall, the nik-naks scattered around the rooms of each home you get to sneak into, the meticulously well-planned layout of objects that don't appear too obvious but let you feel like you're naturally using them to leap around the streets and rooftops… everything contributes to a game world that is always a treat to explore and never feels like corners have been cut.
"Stray has one of the most beautifully designed worlds we've ever seen in a game."
It's also gorgeously lit. Taking a boat ride through a murky sewer illuminated only by B12's flashlight is more beautiful than it sounds, and the neon lighting of one area in particular is genuinely jaw-dropping. The wonderfully realistic shadows even come into play later in the game in a section that does stealth better than most other dedicated stealth games. It's such a shame that the game doesn't appear to support HDR.
A beautiful city is no use if it's empty, but it's thankfully well-populated by a host of robotic people who have computer screens for faces. By definition these characters should be lifeless but each feels like an important member of a thriving robo-community and you'll find yourself warming to so many of them, even though most of your time with them is all too fleeting.

And the story is backed with a gorgeous soundtrack by French composer Yann van der Cruyssen. While he specialises in chiptune music, the electronic soundtrack here knows exactly when to evoke awe, when to creep the player out, and when to pluck at our pesky human heartstrings.
A particular highlight is the NPC who can be found in one city who has a sort of futuristic guitar. If you can find them sheet music they'll play it for you, and these range from laughably (and deliberately) awful to legitimately beautiful.
The environmental detail, the robo-citizens and the genuine sense of heart flowing through everything makes for a world we'd love to spend a whole month exploring, but ultimately this is the only area where some may feel Stray falls short.
The game can be beaten in a little under 5 hours if you're just trying to make your way through it, but you can probably double that if you want to take time to explore and unlock all the various memories, pieces of sheet music and other little goodies dotted around.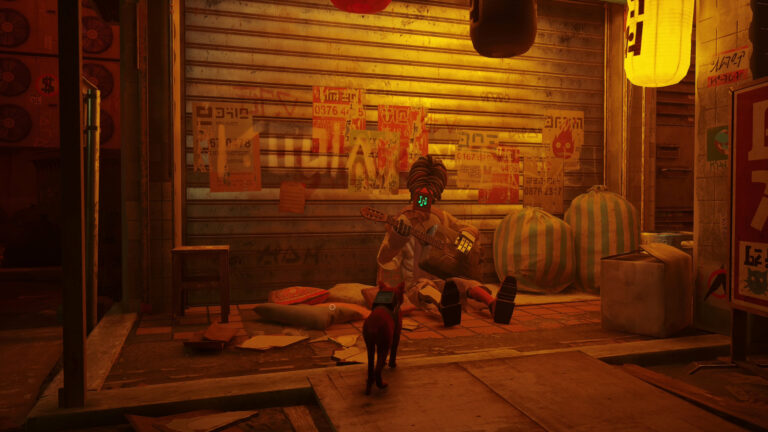 And while we would never try to dictate how you should play your games, this really is a world that deserves to have every square centimetre explored to its fullest. If you're only in it for the plot, though, there's no escaping that it's a brief one.
Ultimately, even these downsides speak volumes to the quality of the game. When the best criticism we can muster is a plea for extra helpings, that's purely because the dish that's been served is so wonderfully prepared that we thoroughly enjoyed every morsel.
For Annapurna Interactive, Stray is going to be a tough act to follow.
Stray is a masterclass in environmental design, with one of the most engrossingly detailed game worlds we've explored. Like its protagonist it's a little on the short side, but what's here will stay with you for a long time. Essential.
Gorgeous world design that begs to be explored
Simplified jumping controls make navigation a breeze
You will care deeply for its robot population
The soundtrack is a thing of true beauty
It's sadly over all too soon
5 / 5
Version tested
PlayStation 5
Related Products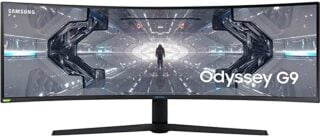 SAMSUNG 49-inch Odyssey G9 Gaming Monitor
Other Products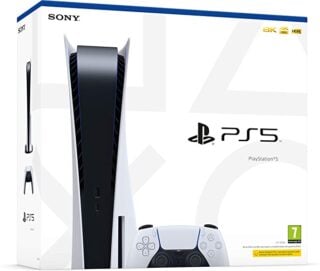 PlayStation 5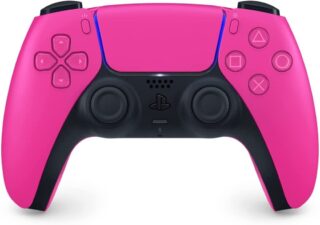 DualSense Controller - Nova Pink
Some external links on this page are affiliate links, if you click on our affiliate links and make a purchase we might receive a commission.