Review: Starfield is the ultimate Bethesda game
Bethesda's space opera takes what people loved about Fallout and Skyrim, and casts it across an enormous galaxy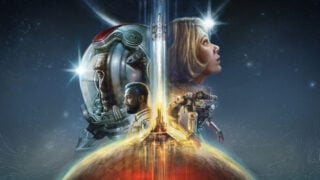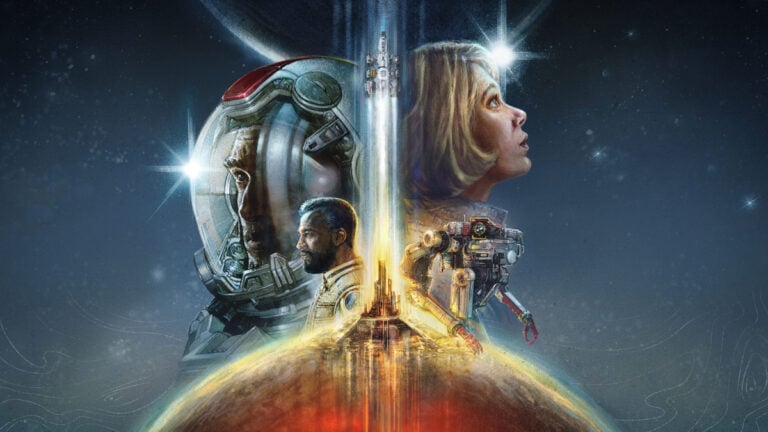 There are few games as overwhelming as this. Starfield feels like that moment when you first emerge from Vault 101 in Fallout 3, gawping at its scale, expanded across an entire game. The sense of wonder, adventure, and possibility is an intoxicating trick that never wore off during our 100+ hours with the game.
The result is what's easily Bethesda's most accomplished title. While nothing Starfield does is truly revolutionary to the genre, what it does do it does so well, and at such a jaw-dropping scale, that after we'd started playing we thought about it every morning, every night, and then it even invaded our dreams.
You begin Starfield as a miner on a remote planet working for a faceless corporation. You're tasked with unearthing a strange artifact that's been found on the planet. After touching the item, you experience a strange sensation, like being one with the cosmos. Following this, you're approached by Constellation, a group that's dedicated to exploring the wider galaxy and discovering the secrets of these artifacts.
It's here that the game turns to you and says, "go." The whole universe is virtually unrestricted aside from a few systems that will require a more powerful ship, but outside of that, whatever you want to do, or not do, is entirely down to you.
---
Starfield Video Review
---
The game's main quest, which surrounds Constellation and these strange artifacts, is actually somewhat shorter than we expected, but it's very clearly designed to be augmented by the multiple, lengthy faction-related questlines, the mountain of sidequests, and the ultimate quest: to explore its incredible universe.
Players can land on pretty much any planet. It's impossible not to bring to mind No Man's Sky when first arriving on the surface (although crucially, landing on the planet itself is an animation, not player-controlled). There's a huge amount of flora and fauna. So many creatures that you're very unlikely to see the same types of creatures repeated.
These planets rarely have all that much to actually do on them, save for scanning the environment and collecting resources, but there have been just enough times where we've landed on a planet and found an exciting side mission or something we didn't expect, that we felt compelled to land on every planet we found. Like No Man's Sky, the act of exploration often feels like its own reward.
Starfield's campaign is littered with genuine wow moments, with mission beats familiar to those who love Skyrim and Fallout. The central mystery of the main campaign, which we're able to give virtually zero details of, is easily Bethesda's strongest, and left our jaws on the floor with its big reveals. It doesn't come together spectacularly, but it's the strongest mystery the developer has ever conceived, and its best cast of characters.
There's a lot of going to X place, recovering X item and shooting everything on your way, as well as the tropes you'd expect of certain characters being able to be persuaded to step aside rather than be shot to pieces. That's not to say that the places you're visiting or the conversations you're listening to aren't hugely compelling, just that the gameplay itself will feel familiar to Starfield's predecessors.
The role-playing itself isn't especially deep: there's no karma system, rather you'll be judged by your companions, who'll also pop into conversations and can even unlock new options depending on who you bring along with you.
"Starfield is very keen to give you as many companions as it can right off the bat, allowing you to build a crew for your ship. We got strong Mass Effect vibes every time we walked around the ship's cabin."
Thus, Starfield is keen to give you as many companions as possible right off the bat, allowing you to build a crew for your ship. We got strong Mass Effect vibes every time we walked around the ship's cabin. While you'll eventually hear some repeated lines, the different reactions to your actions in the game made us want to see how every conversation would change depending on who you have with you.
Speaking of conversations, Bethesda has made some significant changes to the dialogue systems. Skill checks for conversations are no longer a raw number. Instead, there's a minigame wherein you're given a set number of opportunities to pick the right tone of response, based on how your conversation has been going so far. For example, if earlier in the conversation, it seems like the person you're trying to get information out of is a bit of a coward, you can pick a threatening option to resolve the skill check.
We liked this in most instances, but there are ocassions when none of the options seem applicable, or the reason that the option we picked failed didn't seem entirely clear. It's certainly better than the raw number requirement of older BGS titles, but it lacks some of the conversational flair of something like Baldur's Gate 3.

---
Starfield New Game Plus | Starfield Contraband | Crimson Fleet quests | Ryujin Industries quests | Freestar Collective quests | Starfield fast XP gain | Starfield boost pack | Starfield console commands
---
From a combat perspective, however, Starfield is easily Bethesda Game Studios' strongest game. Without the crutch of VATs from the Fallout series, the gunplay was going to have to deliver, and it certainly does. There's a huge variety of weapons, and the options for customizing them further are simply staggering.
But perhaps the most surprising element of our time with Starfield was just how few bugs we encountered. At one point, a character turned to talk to us, and his entire lower half was gone, leaving just a floating head. The quest didn't break, and it wasn't a big issue, but the fact that this struck us after 40-ish hours on PC, that it was the first real bug we'd encountered – and a minor one at that – was significant. Bethesda promised a more polished game than its predecessors, and it's delivered.
Once the credits rolled – and many tens of hours exploring after – Starfield felt comfortably among the best games we've played this year, in a year when there have been more than a handful of genuinely brilliant titles that could legitimately be considered game of the year contenders.
Starfield is an excellent game which manages to refine the celebrated Bethesda RPG formula, while introducing an untold number of mechanics and systems that many players could easily overlook.
Strangely, there's almost not enough hand-holding for most of the mammoth experience, as there's so much that's not spelt out to players that many will finish the main quest without seeing several large factions. The main narrative features genuine wow moments, even if some of the questions it asks aren't resolved in a hugely satisfying way.
Combat has never felt better in a Bethesda game, and the changes to the Bethesda staples, such as speech checks and the way companions work, are all very welcome. We have played a ridiculous amount of this game, and we feel like we're only just starting to scratch the surface now that the main quest is done and the unique New Game Plus options have opened to us.
Starfield is undoubtedly an experience that players will stick with for years to come. It's content-rich in a way that's rare in modern gaming, and exactly the experience that people who've been hoovering up different versions of Skyrim for years have wanted. It doesn't truly reinvent the wheel with its mechanics, but almost everything it does, it does so well, that it's a truly engrossing experience.
Starfield is the ultimate Bethesda game. It takes what people loved about Fallout and Skyrim, and casts it across an enormous galaxy filled with captivating characters.
Jaw-dropping scale
Bethesda's best gunplay
Refined speech system
Bethesda's best game technically
Performance on Xbox Series X is inconsistent
5 / 5
Version tested
PC
Related Products
Other Products
Some external links on this page are affiliate links, if you click on our affiliate links and make a purchase we might receive a commission.