Review: Star Wars Jedi: Survivor is Star Wars at its very best
Performance issues can't dull what is an incredible trip across the galaxy led by a standout Cameron Monaghan performance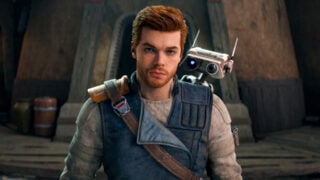 It is a period of civil war. Or at least, it's about to be.
The Mantis crew scattered to the furthest reaches of the galaxy for unknown reasons, and we join "Jedi terrorist" Cal Kestis as he finds himself in handcuffs. Plunging deeper into the bowels of Coruscant on the back of an imperial ship, Cal, now older, gruffer, and showing the scars of war, is at an impasse, as is the fate of the galaxy itself.
Star Wars Jedi: Survivor is a story about the decisions people make when faced with war. It's a story of facing seemingly insurmountable odds, forging relationships in the few fleeting moments of peace, and it's about found family. It's also one of the very best Star Wars games yet made.
A sequel that feels more like it's ten years removed from the original rather than only four, Survivor is expanded in virtually every sense, packed with so much to do and see, that even when our journey came to an end, we were still regularly uncovering side missions, lore and some of the best Star Wars writing since the original movie trilogy.
Jedi: Survivor poncho location | Jedi: Survivor blue battery doors | Jedi: Survivor green gates | How to change lightsaber color in Jedi: Survivor | Star Wars Jedi Survivor new game plus  | Star Wars Jedi Survivor bounties list
---
Once the mission on Coruscant goes sideways, Cal finds himself reunited with his old friend Greez Dritus, the one-time Mantis captain and now owner and proprietor of Pyloon's Saloon, a watering hole on the nowhere planet of Koboh. However, as Cal soon discovers, Koboh is home to far more, including a High-Republic-infused mystery that could lead Cal and his crew to a safe haven away from the empire. Complicating things is the discovery of Dagan Gera, an ancient Jedi that Cal finds locked in a Bacta tank after generations.
While there is plenty more we could say about Gera and the revelations Cal comes to understand about his role in the game, we've chosen to be as light on story detail as possible in this review. Why? Because this is a Star Wars story that deserves to be approached with as little information as possible.
There are multiple sequences, including a few in succession during the game's closing act, during which we audibly swore with excitement over. It took us back to that feeling of wanting to turn to our friend in the cinema and punch their arm with astonishment.
Star Wars is at its best when it can trade that bombast and action with quiet moments between characters, and Survivor handles them beautifully. This is Star Wars at its best. It manages decades of lore gracefully, gives all the characters, (new and returning), time to shine, and features dozens of moments that have inspired generations to pick up the nearest mop and make whoom noises.
Cere Junda and Merrin return, as does Bode Akuna, a swashbuckling Han Solo-with-a-jetpack type who assists Cal throughout the game, both in the narrative and in gameplay. Like with Dagan Gera, we'll leave the specifics of their place in the galaxy in Survivor unsaid, but rest assured that by the end of the game, we were delighted with how their characters were handled.
The star, or should we say stars, or the show, however, are Cal and BD-1. If this performance doesn't get Cameron Monaghan a Disney+ show following the adventures of Cal Kestis between Respawn's two games then we don't know what will.
"Star Wars is at its best when it can trade that bombast and action with quiet moments between characters, and Survivor handles them beautifully."
His performance is charming, mature, and markedly different from that of Fallen Order. You feel the passage of time, and the development into a full-fledged Jedi Knight. Aided by the game's incredible cinematics, Monaghan conveys so much wordlessly that it makes for a standout performance. We're highly hopeful there's plenty more Cal Kestis in Cameron Monaghan's future.
Like Fallen Order, Survivor is a Souls-lite. You gain experience by killing enemies, which is spent at specific resting points throughout the world, however doing so also respawns all the enemies you've defeated. You have limited health that's also only refreshed in this way, and combat at its most basic is dodge-parry-attack.
At least, it was in Fallen Order. Like everything else in Survivor, the combat has been greatly expanded. Now offering five stances, (single, dual wield, double-bladed, cross guard, and blaster) every encounter in the game can be approached in myriad different ways.

The game opens these up quickly, so you're given ample time to experiment with the stances and find which ones work for you. However, there's a flaw in the stance system that we think limits the potential the system could have had. Unfortunately, you're limited to only using two stances at a time, meaning you have to travel to a meditation point in order to change your "loadout."
Having this be the case instead of offering all five at once to switch between feels like it somewhat limits the creativity that could have been offered by the system. As such, it is easy to fall into the trap of over-reliance on one stance, and over-commitment to that stance's skill tree.
While the cross guard is a cool addition, especially for the Kylo Ren obsessives among us, we didn't use it a great deal, instead opting to more heavily invest in the single and blaster stance, not only in terms of skill points but learning the game's difficult parry timings on greater difficulties.
"The game opens these up quickly, so you're given ample time to experiment with the stances and find which ones work for you. However, there's a flaw in the stance system that we think limits the potential the system could have had."
Speaking of the blaster, the uncivilized weapon is a great addition to the game. In what I can only assume to be a specific joke about how Souls-inspired the game seemingly is, the blaster even comes with a Bloodborne-style parry, should you time a shot just as your enemy is approaching.
While you'll spend much of your time on the huge open world of Koboh, there are a few more small planets to explore. We're in two minds about the way the game handles locations. While it's undoubtedly a better thing that the game has moved away from linear corridor levels with minimal exploring, Suvivor's two largest planets, Koboh (lushes forests and caves) and Jedha (endless sand dunes and ruins) do get somewhat repetitive when exploring further.
Unfortunately, we encountered some technical issues during our time with Star Wars Jedi: Survivor. It should be noted that we completed the game before we had access to the day-one patch, which may or may not improve the issues we faced.

In the game's open area, the frame rate, even in the game's performance mode, was worryingly inconsistent. Screen tearing was a regular occurrence, and level of detail pop-in was a regular issue. The game also seemed to struggle to load in certain areas, forcing us to wait at the door of the Saloon while it struggled to populate the interior. Koboh, and its large open play space seem to be the issue, as in the more linear levels the game ran extremely well.
The quality mode is supposed to trade the 60FPS experience for 30FPS and improved visuals, but considering that the game performs poorly in the open spaces even on performance, we'd recommend playing on quality mode to fully take advantage of the excellent visuals.
Star Wars isn't one thing, and it hasn't been for a long time. You need only look at the breadth of films, Disney+ shows, and the expanded universe to see that, but what Star Wars Jedi: Survivor gets so right is that no matter your preference in a galaxy far, far away, it delivers. Excellent characters led by a wonderful Cameron Monaghan performance, an exciting story that shocked us with twists from hour one to hour thirty.
The performance issues we encountered were disappointing but didn't dampen the excitement of exploring the galaxy with some of the best characters of the Disney era.
Star Wars Jedi: Survivor is Star Wars at its very best. A thrilling adventure with a stellar cast tied together with smart, expansive combat, and huge new worlds to explore. Performance issues aside, it's easily one of the best Star Wars games ever made and only makes us wants more tales from the adventures of Cal Kestis and BD-1.
Combat is expanded and improved in every way
Excellent, gripping narrative full of surprises
There's a huge number of quests and secrets to discover
Visually spectacular
Performance issues in review version
5 / 5
Version tested
PlayStation 5
Related Products
God of War Ragnarök (PS5)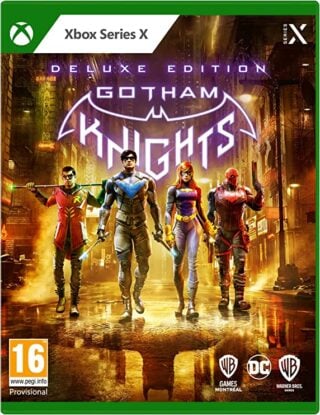 Gotham Knights - Deluxe Edition (Xbox Series X|S)
Other Products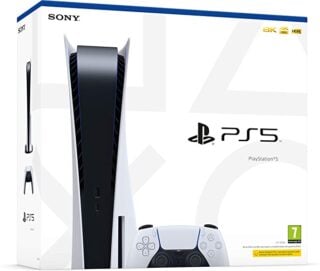 PlayStation 5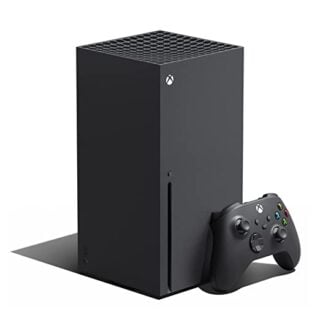 Xbox Series X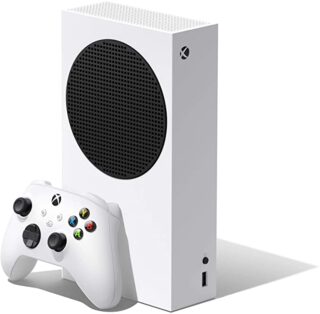 Xbox Series S
Some external links on this page are affiliate links, if you click on our affiliate links and make a purchase we might receive a commission.