Spider-Man 2 is undoubtedly one of the best superhero games ever
Insomniac confidently handles one of Spider-Man's most seminal storylines, and adds new elements to it to make it its own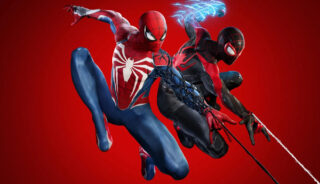 Spider-Man 2 is one of the most confident sequels we've played in years. Not only does it address, often mock, and then resolve the issues of the first game, but it also introduces new mechanics to improve the best parts of the original.
Insomniac continues to take the PlayStation 5 generation in its stride, producing a game that excels from a technical perspective, a storytelling perspective, and a gameplay perspective. By the time we rolled credits on the journey, we had the feeling of walking out of the cinema at midnight, utterly gutted you're going to have to wait years to the conclusion of this epic saga.
As strong a middle chapter as we can remember in superhero games, Spider-Man 2 stands shoulder-to-shoulder with the likes of Batman: Arkham Asylum at the genre's peak.
Spider-Man 2 takes place after the events of Spider-Man Miles Morales, with both Peter and Miles firmly established as Spider-Man. Miles is still reeling from his battles with his first real arch-villain, Mr Negative, whereas Peter's battles are more focused on attempting to move on in life, in a world without Aunt May.
Peter and Mary-Jane are at a pivotal point in their relationship, strained further by MJ's burgeoning journalism career, which is made all the more stressful by her boss, who else but J. Jonah Jameson.
With most of New York's biggest threats behind bars, a new enemy appears on the shores, Kraven The Hunter. A villain with a penchant for collecting superheroes and villains alike as trophies, Kraven is a force to be reckoned with. At the same time, Peter's best friend, Harry Osbourne, reemerges after years, with a dark secret.
Like the first game, Spider-Man 2 is paced excellently. No primary mission is wasted, and they're incredibly cinematic. Insomniac blends the cinematography and spectacle that modern PlayStation games are known for with brilliant gameplay sequences. You're not just sitting watching a film: you're actively engaging in practically every minute of it.
Some missions were so good that we literally had to go into the other room and breathlessly recount every minute for our partner. One mission featuring a returning Black Cat and an ensuing chase across New York City is pure Insomniac brilliance.
Speaking of New York, Spider-Man's iconic home returns, but it's not simply a retread of the map that's been in the last two games. Brooklyn and Queens have been added, and the original Manhattan Island has been subtly redesigned. While in some cases, this is for legal reasons (the missing Chrysler building and Madison Square Garden stick out) others are far more subtle, with some potentially hinting at other Marvel heroes waiting in the wings.
Queens and Brooklyn are brilliant additions and offer tangibly different traversal opportunities. So many iconic Spider-Man stories are set in the Queen's suburbs, and the game does well to recreate this, even if we don't spend as much time outside of Manhattan as we'd like.
Traversing the city gets a major addition in the web wings, which as you might imagine, allow Peter and Miles to glide around the city at high speed. These web wings are complemented by wind tunnels that are all over the city, which make getting around incredibly fun. You wouldn't think that you needed any other movement options than the best-in-class swinging, but once you get used to using the web wings, it's difficult to stop.
"Insomniac blends the cinematography and spectacle that modern PlayStation games are known for with brilliant gameplay sequences. You're not just sitting watching a film: you're actively engaging in practically every minute of it."
Spider-Man 2 also loves to introduce a mechanic, use it for one or two missions, and then drop it completely. There are so many quirky little bespoke gameplay sequences that come up for a mission or two, and before you have the chance to get sick of them, they're gone.
On the one hand, this is great for the game's pacing, as you always feel like you're moving on to something new, but on the other, sometimes Insomniac is a little too keen to drop mechanics that could be explored further. One Miles Morales mission featuring Mysterio comes to mind as an incredibly unique change of gameplay that is never brought up again.
Insomniac is also very aware of how bored people got of doing the same thing over and over in the first game's side content. In Spider-Man 2, not only are most of the side mission chains much shorter, they typically are associated with cutscenes or new story revelations. They're closer in scope to the DLC from the first Spider-Man game, rather than mindless busywork. If you'd still like a side of mindless busywork, there's plenty of criminals on the streets of New York City for both Spider-Mans to smash into a coma.

Spider-Man 2 is very much a sequel to Peter's story, rather than both Peters and Miles. Peter Parker takes center stage, which occasionally leaves Miles feeling somewhat neglected, which we were initially dissapointed by, until the story zeroed in on that exact theme. Peter can't quite let go of the reigns and let Miles be New York's only Spider-Man.
However, that's not to say that there are not plenty of great Miles missions. He has a much larger chunk of the substantial side content than Peter does, meaning that by the time we'd 100%'d the game, we felt like we'd played with both Spider-Mans for plenty of time. Also, yes, you play as Mary Jane Watson again in limited missions.
In a move that portrays the ridiculous confidence of Insomniac, not only do you play as MJ again after the huge amount of critique in the first game, but the missions themselves are great, pitting MJ in a survival horror game against the newest threat to New York, the Symbiote.
Venom is the elephant in the room. Spider-Man's most iconic villain/anti-hero is the main focus of the game, and it is used incredibly. We don't really want to tell you too much about Venom's involvement in the game, or how the Symbiote storyline is adapted, other than to say that it's fantastic. Spider-Man 2 is full of moments that made us audibly swear with surprise. The frequency of these moments, specifically in the back half of the game, is staggering.
Spider-Man 2 is another technical triumph. The game offers performance and quality modes, each of which have several permutations depending on what display you're using. It's a very similar setup to the PS5 versions of both Miles Morales and the original Spider-Man, but there was no need to reinvent the wheel.
New York is visually stunning, with some clever perspective tricks to make the city seem far, far larger than it actually is. All the major players give excellent performances, however, Nadji Jeter (Miles Morales) deserves special mention for his take on the character.
Insomniac has set the table wonderfully for Spider-Man 3. Any player who goes out of their way to 100% all of the excellent side content will see just how clearly Insomniac considers the future of its Spiderverse, and we can't wait to see where it goes.
Spider-Man 2 is a fantastic game and undoubtedly one of the best superhero games ever. It confidently handles one of Spider-Man's most seminal storylines, and adds new elements to it to make it its own. With practically every complaint from the original game answered, Insomniac has delivered one of the best games of 2023.
---
For more Spider-Man 2 guides, click over to our Spider-Man 2 suits list and All Spider-bot locations, or find out how to unlock the Classic Black Suit, Noir Suit, and Spider-Punk suit.
We also have a guide to the Just Let Go Trophy and the Spider-Man 2 Spider-Bot Ending Explained.
Marvel Spider-Man 2 is an incredibly confident sequel and one of 2023's best games. Incredibly fun to play, fast-paced and full of heart, it takes the best of the Spider-Man lore, and the best of Insomniac's penchant for excellent gameplay sequences, and combines them for arguably the best Marvel game ever.
Web-slinging has never felt better
Constant blockbuster set pieces
The strongest story in a superhero game in years
Visually suberb
Tees up a third game wonderfully
Main quest could have been slightly longer
5 / 5
Version tested
PlayStation 5
Related Products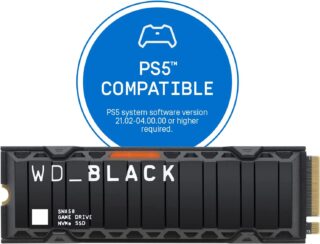 WD_BLACK 500GB M.2 SSD with Heatsink
Other Products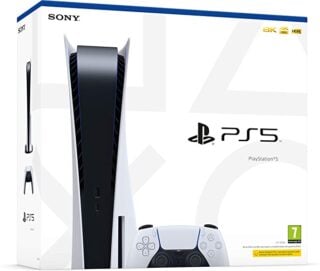 PlayStation 5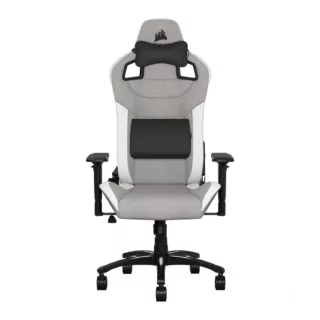 Corsair T3 RUSH Gaming Chair

£249.98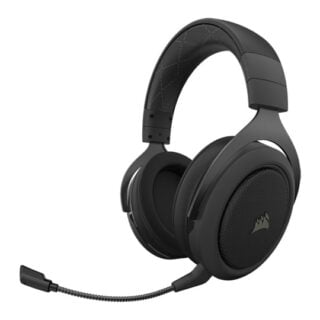 Corsair HS70 Pro Wireless Gaming Headset
Some external links on this page are affiliate links, if you click on our affiliate links and make a purchase we might receive a commission.