Review: Sonic Superstars is the Sonic 4 fans deserve
Those of the 16-bit era finally have the sequel they've been waiting for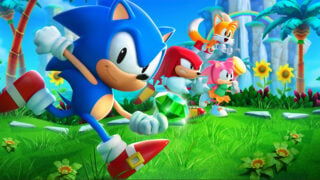 Back in 2010, Sega released Sonic the Hedgehog 4: Episode 1. The sales pitch was that it was supposed to be a modern, polygonal spin on classic Sonic gameplay.
A sound idea in theory, but in practice the attempt failed. Sonic 4 wasn't as terrible as some would suggest, but it certainly didn't have the same feel as the vintage 16-bit Mega Drive games.
Subsequent attempts to do 2D Sonic with 3D visuals have been a similarly mixed bag. Sonic Generations probably came closest with its side-scrolling stages, but even though it was fun the differences were clear to fans of the series.
Sonic Superstars is the game that finally achieves the promise Sonic 4 failed to deliver. This is as close as you'll likely ever get to a Sonic game that looks modern but plays just like the 2D originals.
The reasons why the Mega Drive Sonic games have been so hard to replicate are well-trodden territory, most notably the way players need to build momentum before reaching high speeds. Sonic Superstars absolutely nails it.
By the time we were reaching the closing stages of the game, we had – with no hint of exaggeration – completely forgotten we were playing a game with polygonal 3D graphics. To all intents and purposes, we were playing a classic Sonic game.
The momentum, the spin dash, the underwater physics, the exact way animals bounce out of the Badniks you've destroyed – it's all been superbly recreated, to the extent that it simply feels like what the series would have naturally evolved to, had the 16-bit Sonic games continued to see regular releases over the years.
There are a bunch of great nods for long-time players, from the return of older, obscure characters – Fang the Hunter plays a big role in the plot – to more elaborate set-pieces.
Long-time Sega fans who were impressed by the Dr Robotnik's Mean Bean Machine section in Sonic Mania will be similarly pleased by a brilliant section later in the game that nods to Sega's mid-'80s history, in the days when the company had a different mascot.
The game looks and plays like a dream, then, and this is backed by a similarly authentic soundtrack, which has been put together by Tee Lopes (who worked on the excellent Sonic Mania soundtrack) and long-time Sonic series composer Jun Senoue.
While some of the tracks have a modern feel and sound brilliant in their own right, it's the retro-inspired tracks – which appear to take up the lion's share – which really get the nostalgia going. Those unmistakable Mega Drive drums immediately transport players back to the early '90s, and these new tracks are a perfect fit as a result.
"Those unmistakable Mega Drive drums immediately transport players back to the early '90s, and these new tracks are a perfect fit as a result."
Players can also initially choose between four characters – Sonic, Tails, Knuckles and Amy Rose – each of whom has their own abilities. Naturally, Tails can fly and Knuckles can glide and climb walls, while Amy has a spinning hammer attack which allows her to double-jump and gives her a slightly wider attack range.
Each character is different enough that you'll have no issues playing through the game multiple times with each of them. While most stages can be taken on by any character, a handful of stages are optional extra levels which are exclusive to a certain character.
If you're playing as someone else you have the option to temporarily switch over to do these extra stages, or just skip them (in case you want to play through again as that character later).
Not all the new additions work as well as Amy Rose and the character-specific stages, however. The game's main gimmick is the special powers that can be unlocked as you collect each of the seven Chaos Emeralds, and while these are interesting enough they're pretty arbitrary.
These power-ups include the ability to send in hundreds of clones to attack enemies, the ability to shoot yourself in different directions in mid-air, the ability to make certain hidden platforms appear, the ability to turn into water and climb waterfalls and so on. They're fun enough to mess around with but, in reality, you can play through the whole game without ever really needing to use them.
This is probably for the best, because countless Sonic games have been wasted in the past by shoehorned gimmicks the player is forced to use, so the fact that purists can ignore the Emerald powers if they want to should have them breathing a sigh of relief.
Another major addition that's mercifully optional is co-op play for up to four players. When this was announced we were perplexed as to how co-op would work in a game as fast as Sonic, and now we've tried it our conclusion is 'not massively well'.

Rather than offering a split-screen option, every player shares the same screen space. When one player goes ahead of the pack and the others are scrolled off the edge of the screen, they disappear and have to press the jump button to teleport back next to the player who ran ahead.
The problem with this is that Sonic, by its nature, is a game with a lot of sudden bursts of speed, be that the famous yellow and red springs or the belts on the ground that blast you forward as you run over them. As such, more often that not, all it takes is for the first player to hit one of these for all the others to get quickly forced off the screen and have to teleport again.
It's not a complete shambles by any means, but it does feel a bit like trying to jam four round keys into a single square hole. Players used to the smooth, satisfyingly flowing gameplay of a single-player Sonic session when everything goes like it's supposed to will have to make some pretty frequent concessions while playing with others, because everyone spends half their time teleporting back into the action.
While we're listing the underwhelming elements, the separate Battle mode is also a tad on the light side. Available to play either locally or online, it offers a series of mini-games for up to eight players which see you trying to collect the most diamonds, finishing a stage quickest, and so on. Again, it's not terrible, but it's pretty throwaway and it's unlikely you'll be playing it weeks from now.

It should be stressed that none of what we've raised here are necessarily downsides: they're features that will click for some players and will fall flat for others. The crucial thing is that all of it – the power-ups, the co-op, the Battle mode – is optional and doesn't mess with the main game, which is exceptional.
The only thing that may raise some eyebrows is the game's length. Upon starting the Story mode for the first time, we were watching the end credits within four hours. Your mileage may vary – this reviewer has been a Sonic die-hard since the first game in 1991 so those less experienced with the series can expect to take longer to get through it.
The thing is, though, Sonic Superstars is clearly considered part of the same 2D series as Sonic 1, 2, 3 and Knuckles, and compared to those a four-hour campaign is pretty good going.
This is a game that's built for multiple playthroughs. This is not only evident in the differences between the characters in that initial roster of four, but also in the way that the game has you collecting Tokens in numerous ways – collecting 100 rings, finding them hidden in stages, earning them in Special Stages – which can be spent in an in-game shop to customise your Battle mode avatar. Many playthroughs are needed to unlock everything.

There are also some fun unlockables post-credits that will encourage you to play through the game again, including one that will make you rethink how to approach each stage.
Ultimately, Sonic Superstars is a game designed to appeal to a very specific type of Sonic fan – the type of player who maintains that the 16-bit era was the best and will happily boot up Sonic 2 for a quick whirl to this day, three decades later.
If you treat Sonic Mania as something of a remix project, then Sonic Superstars feels the closest we've come to a completely new Mega Drive / Genesis era Sonic game since Sonic & Knuckles. It's short and not all of its (optional) gimmicks are great, but where it matters – the look, the sound, the physics – it absolutely nails that early '90s feeling.
And oh, how great it is to finally have that feeling again.
Sonic Superstars absolutely nails the classic 16-bit Sonic gameplay. Its power-ups are hit-or-miss and its extra modes and co-op will divide opinion, but fans of the Mega Drive / Genesis days will adore the way this mixes that old feel with a new look.
A superb rendition of 16-bit Sonic physics
A fantastic soundtrack
Plenty of replay value and fun secrets
Each character is different enough to merit inclusion
It's short, like all classic 2D Sonic games
Battle mode is hit-or-miss
Co-op's frequent respawns can kill momentum
4 / 5
Version tested
PlayStation 5
Related Products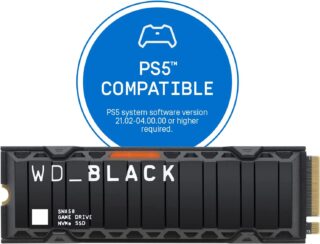 WD_BLACK 500GB M.2 SSD with Heatsink
Other Products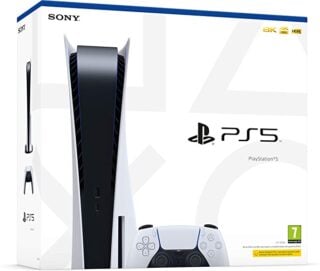 PlayStation 5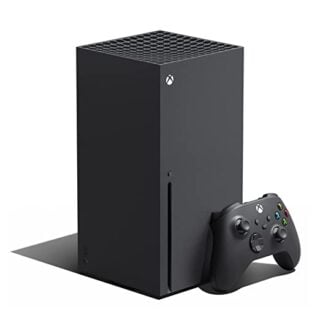 Xbox Series X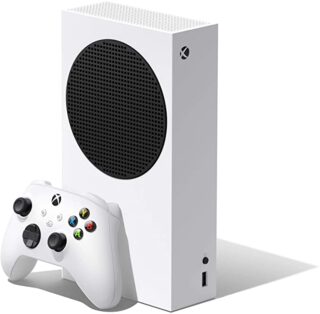 Xbox Series S
Some external links on this page are affiliate links, if you click on our affiliate links and make a purchase we might receive a commission.