Review: Somerville is a brief but beautiful sci-fi survival story
A handful of awkward puzzles isn't enough to detract from this four-hour wonder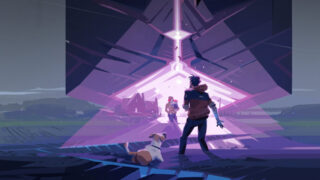 It's a little difficult to review a game when our best advice for it is to go into it with as little knowledge as possible.
Still, there will doubtless be players who want to know whether Somerville is worth starting in the first place, so with that in mind we'll press on regardless – fitting, since that's the game's general task.
The game opens with an apparent alien invasion, which leaves a family's home partially destroyed. Already we fear we're saying too much so we won't give further plot details, other than to add that you play as the father for the most part as he experiences the aftermath.
The game is the debut offering from Jumpship, a studio formed by Dino Patti and Chris Olsen. Patti was a co-founder of Playdead, which was responsible for Limbo and Inside, while Olsen is a UK film animator.
The strengths of both sides of the partnership are plain to see while playing the game. Somerville maintains that wordless, fascinating gameplay seen in Playdead's titles, but with a larger, more cinematic scope than those games offered.
Somerville - teaser trailer
Movement is no longer locked to a single plane, meaning Somerville can't truly be considered a straight successor to the 2.5D platforming found in Limbo and Inside. Indeed, Olsen was adamant in an interview last year that the game isn't a 'puzzle platformer'.
The reality is this isn't quite the case, however. While it's fair to say that the level of platforming is minimal at most, there can be no denying that there are a number of puzzles sprinkled throughout Somerville's four-hour journey.
Not only that, but some of these puzzles are responsible for the game's rare handful of frustrating moments. The complete lack of any hint option is usually fine because most of the set-pieces can be worked out without too much trouble, but there are a couple of physics-based teasers that have rather clunky solutions.
One puzzle in particular involving a pair of lights near a bandstand had a solution that felt extremely jittery, almost as if we had glitched the game, but as far as we can tell it was the correct one regardless.
It should be stressed, though, that we could count niggly moments like this on a single mitten, and that they were very much the rare outliers in what's otherwise a decent helping of clever puzzles.
Over the course of the game you also obtain a few special powers that can be activated with the controller triggers, and even though you can only do a couple of things with them, they still lead to a pleasantly diverse selection of set-pieces that require the use of one, both or all three.
The workout the story gives your brain is one thing, but what will undoubtedly stick with players more after Somerville's credits roll is its atmosphere. Much use is made of empty space – this is a game that has no qualms about zooming all the way out to not only show how alone the player is, but also show the scale of the incident stretching off in the distance.
At one point you reach the top of a large hill, where a bench sits overlooking what's become of the world. It's so intimidating and yet so beautiful, so it's little wonder that the game gives you an achievement for (entirely optionally) choosing to sit on the bench and take it all in for a minute.
"It's little wonder that the game gives you an achievement for (entirely optionally) choosing to sit on the bench and take it all in for a minute."
The soundtrack is handled masterfully too, with a beautiful piece played during the opening credits, a similarly heart-wrenching one during a pivotal scene, and equally effective music as the story reaches its conclusion. Other than that, music is wisely nowhere to be found.
It creates a perfectly eerie silence – one that highlights just how alone the player is in this journey – which then adds extra punch to those moments where sounds kick in. When it's so quiet your hearing becomes subconsciously more sensitive, a car alarm going off is all the more startling. With headphones on, it's one of the best-sounding games of the year.
Other than the aforementioned couple of iffy puzzles, the only other aspect of Somerville that felt a little flat for us at times was the emotional side of things. Given that the alien invasion is merely a backdrop to a more human story, it's disappointing that a few moments that should have felt more impactful felt oddly listless.
One key moment is only given a few seconds before it's back to business, while another isn't even acknowledged at all (and neither is a scene where you're saved by a stranger but there isn't so much as a nod between you both). We aren't asking for silent movie levels of melodrama but our heartstrings felt slightly underplucked at times.
It should also be noted – though it wasn't an issue for us – that Somerville isn't a game for anyone who likes their plots to be wrapped up in a tidy bow. The final act descends into complete surrealism and any semblance of a logical conclusion transforms into that oft-used 'interpret it how you will' situation.
We look forward to the Reddit and forum arguments about what it all means once people get their hands on it, and that's something we still wholeheartedly suggest players do despite the game's occasional niggles.
We have no problem with a game failing to hit the mark 100% of the time if it's willing to take these sorts of shots. There are some things in Somerville, particularly during the final act, that you'll be able to safely say you haven't seen in a game before, and given its brief four-hour duration most players should be able to find some time to squeeze it in.
"We have no problem with a game failing to hit the mark 100% of the time if it's willing to take these sorts of shots."
The fact it's also on Xbox Game Pass makes it a perfect fit for the service. Often there's a debate to be had on how much short games like this should cost (and the fact that at the time of writing there's still no price on Steam, the Epic Games Store or the Xbox store says a lot), but as a Game Pass title it's a no-brainer.
If you're a Game Pass subscriber, set aside an evening for it. Turn the lights off, plug some headphones into your controller and enjoy a deeply atmospheric four-hour journey. Somerville is clearly a labour of love, and while it misses its mark once or twice, for the most part that love is infectious.
Somerville is a wonderful sci-fi journey whose occasionally frustating puzzles don't ruin what's otherwise a strikingly atmospheric adventure. Its four-hour runtime makes it perfect for a single, memorable evening.
Wonderfully minimalist art style is still capable of cinematic scale
Exceptional sound design, from its sporadic beautiful music to its atmospheric ambience
Comes up with a lot of clever ideas with just a handful of abilities
Has a selection of clever puzzles, even if a couple feel a little clunky
Some scenes that should be emotional high points miss the mark
4 / 5
Version tested
Steam
Related Products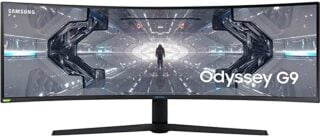 SAMSUNG 49-inch Odyssey G9 Gaming Monitor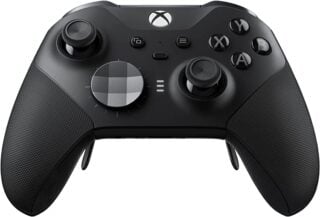 Xbox Elite Series 2 Wireless Controller
Other Products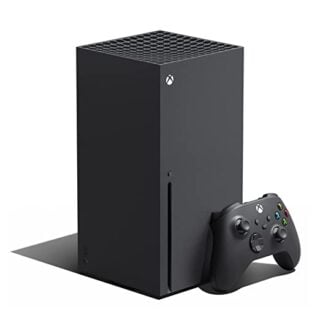 Xbox Series X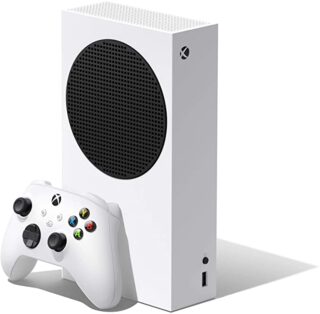 Xbox Series S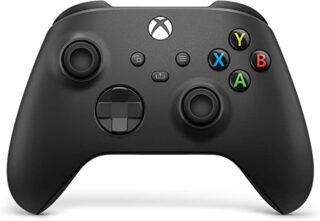 Xbox Wireless Controller – Carbon Black
Some external links on this page are affiliate links, if you click on our affiliate links and make a purchase we might receive a commission.