Review: Sifu is a kung-fu game to die for
Sloclap's martial arts revenge tale is overly punishing, but nails the thrill of the fight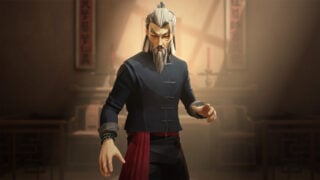 When you beat a tough boss in a game, you expect a wave of elation. Your heart pounding, hand sweating, you might punch the air in celebration at a job well done. In Sifu, you're more likely to feel disappointed.
Conquer the ultimate challenge at the end of a level, and rather than head into the next stage with renewed confidence and a head of steam, you may have to resign yourself to going back and doing it all over again. That's because of Sifu's aging protagonist who, thanks to a magic charm, doesn't stay dead when smashed to a pulp by skilled martial artists.
Instead she (or he) springs back to her feet and dusts herself off – to the amazement of those who just killed her – at the cost of getting older. At first, defeat only adds on the odd year from your starting age of 20, but the more you die, the quicker the counter accelerates, and once you're over 70, death really does become fatal.
And since, naturally, there's no way of reversing the aging process, that means if you complete a level after a bruising battle, barely scraping through, you'll be too old to survive long in the next. A couple of falls and it's game over. The only recourse then is to restart the previous stage, do it more clinically, fail less, and then move on when you're in decent shape.
In practice, then, you'll need to repeat every stage a lot. The first time we finished the opening level, for instance, our character was 73. A second successful run saw us finish it at 37. A third, 25. Then the magical fourth triumph – no deaths at all – we remained a fresh-faced 20. Of course, in later levels, such feats become far more difficult, and it takes more attempts to keep the years from piling up.
If that sounds demoralising, well, it certainly can be. The bosses in particular in Sifu are tough customers, so it would be nice if simply beating them felt like it mattered. But Sifu, like a strict teacher, demands perfection, punishing you until you become a true kung-fu master. It's not enough simply to 'git gud' – you have to get better.
This seems like a big gamble for developer Sloclap, and at times it makes you wonder whether it's worth the hassle. When you've made it to a new stage fair and square, you want to get stuck into it, not take a step back. Thankfully, there are plenty of reasons to persevere – if you can make peace with Sifu's methods, it's actually quite brilliant.
When you're in the midst of the action, not worrying about your age, this is about as close to starring in a martial arts movie as you'll get. It unearths your inner child, the one that used to watch Bruce Lee and Jackie Chan films in awe, and maybe perhaps sometimes mime their kung-fu moves. Now you get to play out facsimiles of those scenes with fluid, precise, powerful hand-to-hand combat that turns every minor encounter into a cinematic performance.
The foundations are built on Sloclap's previous game, Absolver, but have evolved here with a mesmerising smoothness of flow. Your character is a kung-fu acolyte of great poise and confidence, intent on revenge against five powerful figures who killed their father, largely silent aside from grunts of effort as you decimate anyone standing in your way.
"Sifu, like a strict teacher, demands perfection, punishing you until you become a true kung-fu master. It's not enough simply to 'git gud' – you have to get better."
Your offensive options are simple, swift and effective. Flurries of fist stabs leave a foe bewildered. A heavy low punch might visibly knock the wind out of one, teeing him up to be thrown with a crunch into a nearby wall. A leg sweep sends another crashing to the floor, where you pin him down to deliver your follow up punches.
Defence is equally important, and exciting. Taking cues from Sekiro, you can easily block attacks, but too much blocking will fill your 'structure' gauge and break your guard, which generally doesn't end well. Parrying and dodging thus become essential, with the former interrupting your opponent mid-flow, and the latter leaving them open if you can bob, weave, duck and jump on the spot to have them swinging at fresh air.
There's a wonderfully instinctive feel to the controls here, as you shift your weight away from each incoming blow, although a high swing or sweep attack can always throw you off your rhythm. More than that, Sifu is about tactical agility as much as the physical kind. Enemies will gang up on you from multiple directions, and there's only so much you can dodge at once.
At times, you might survive going toe-to-toe with a group – not least since you can easily switch targets mid-combo, stopping an enemy in his stride before he can land a cheap shot from behind – but it's a big risk.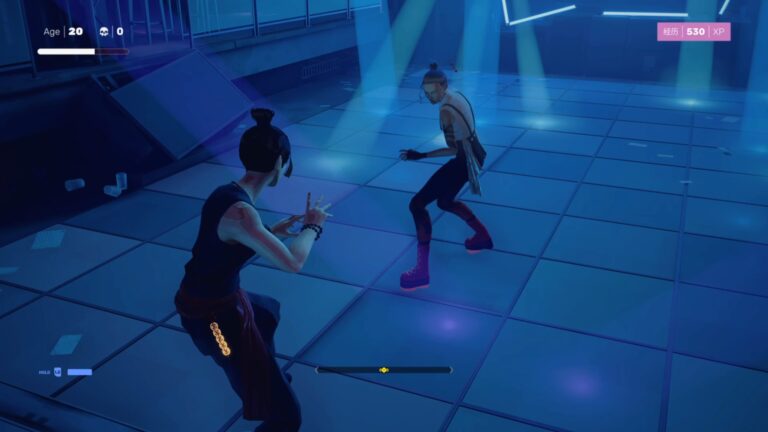 Often, it pays to be on the move, vaulting over tables to create breathing space, isolating one individual and stunning him so you can launch an attack on his chasing colleague. And if they can break your guard, you can break theirs, opening them up to a finishing move that grants you a moment of respite as the onlookers back off in shock, and also recharges a little health. Identifying weaker elements who may be more quickly susceptible to these takedowns is valuable – anything to avoid getting swamped.
Weapons, which come in three flavours – bats, staves and blades – along with the throwable items, are also game-changers, as they should be. If an enemy is carrying, you have to be extra careful, prioritising getting the offending object out of their hands and into yours. Then you can chomp through their structures much quicker. Alternatively, you might plan to lure a gang to an area where bottles are scattered around, then pelt them as they arrive to thin out the herd.
The beauty of Sifu is that everything tends to work as you'd expect, just like in the movies. That extends right through to the AI, the impact of each blow and the game's performance. Other than the odd enemy glitching through the scenery, the only complaint we really have is that the camera can be less than helpful at times (also like Sekiro!). In the second boss fight especially, it's crucial to stay near the centre of the arena, because anywhere near the sides you're left trying to dodge killer combos while staring at the wall.
That aside, Sifu expertly balances player control and cinematic choreography. Visually, it's simple but striking, and almost immaculately animated, full of little touches like the way your enemies cautiously size you up, or your character picks a weapon up from the floor with a quick flick of the foot into her hand. The backing score is also magnificent, as it heats up and simmers with each encounter, then breaks in perfect time as you land the final blow.
The game's five locations also play their part, each designed to be the stage for a climactic action sequence, but just as much a working part of your enemies' organisation. In the opening drug den and factory, much of the resistance comes from street thugs or even drug packers who have no idea who you are. By the time you reach the art gallery in the third stage – the most impressive area, with battles arranged around a wild range of modern art installations – it's been locked down and packed with hired muscle in preparation.
Still, these painstakingly exact layouts do lose their lustre when it comes back to that repetition. Sifu's structure is almost that of a Roguelike, in the way you progress and learn new moves over time. But Roguelikes encourage endless replayability through their procedural design, in which every run throws up different configurations of challenge. Here, to earn the XP you need to permanently gain new skills and finish levels at lower ages, you test yourself on identical challenges again and again.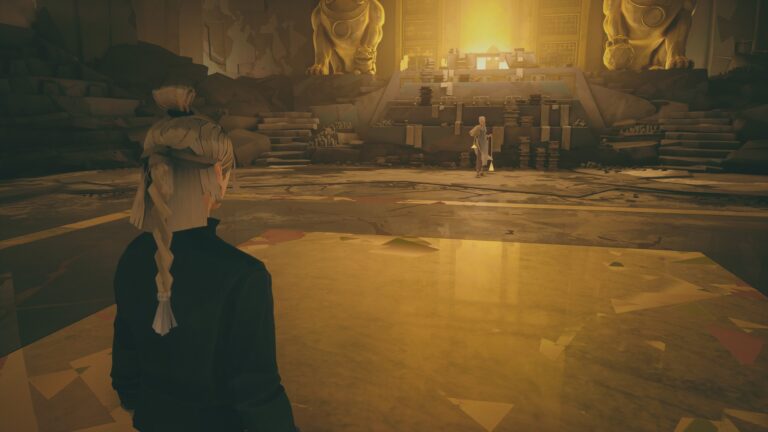 At least, to ease the burden, you don't have to do the whole game in one go. You can begin from any stage you've managed to get to, although only from the lowest age you've previously reached it. You can also unlock shortcuts in each level, and once you do, they stay open, so you can choose to avoid certain chunks of a level you've cleared before. Indeed, finding a key often feels like more of an achievement than beating a boss, because it's such a palpable form of progress.
It is also still fun to tear through the opening stage once in a while with new techniques in a blur of black-belt precision. But no matter how powerful and proficient you become, you remain a glass cannon, susceptible to quick (albeit temporary) deaths should you make mistakes. And against those bosses, it's alarming how swiftly you can be slapped from youth to your final rest, at which point you're sent back to your hideout, and even the most generous of shortcuts won't get back to your adversary immediately. A harsh penalty.
In its defence, the repetition and difficulty do make sense within the context of the sparse plot, in that your character's victory requires absolute, bloody-minded dedication. Sifu is all about focus, which it exemplifies by doing one thing exceptionally well and expects you to do the same. Even the aging mechanic, as heart-breaking as it can be, perfectly symbolises how revenge saps your life away.
Even so, it's difficult to recommend Sifu without reservations, because of its overly punishing structure. But if the question is whether Sloclap has nailed what it was going for, the answer is a resounding 'yes'. This is kung-fu to die for.
Sifu is a master of hand-to-hand combat, injecting its kung-fu showdowns with exhilarating fluidity, tactical depth and cinematic scale. Its structure is harder to fully embrace, though, as it demands a lot of repetitious dedication to even reach the final stages. At times that feels needlessly punishing, but the thrill of the fight should help pull you through.
Close combat mechanics as good as we've seen
Tactically interesting enemies and bosses
Varied and believable locations
Great dynamic soundtrack
Overly harsh structure which demands repetition
Some camera issues
4 / 5
Version tested
PlayStation 5
Related Products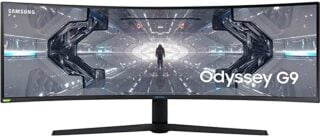 SAMSUNG 49-inch Odyssey G9 Gaming Monitor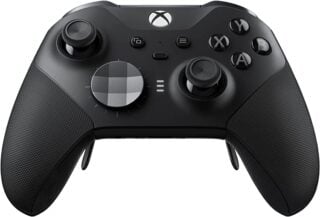 Xbox Elite Series 2 Wireless Controller
Other Products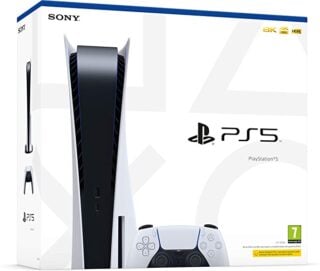 PlayStation 5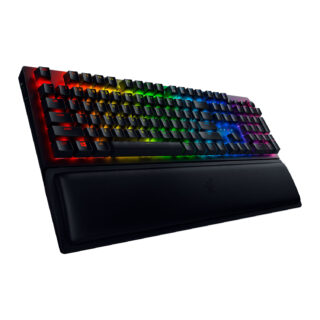 Razer BlackWidow V3 Pro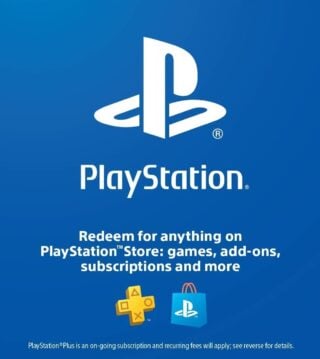 PlayStation Store Gift Card ($50/£50)

$50
Some external links on this page are affiliate links, if you click on our affiliate links and make a purchase we might receive a commission.