Review: Ring Fit Adventure offers fun fitness for gamers
Switch's answer to Wii Fit is a JRPG adventure in disguise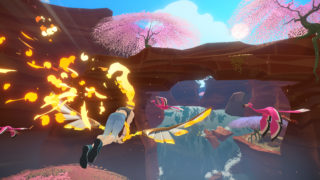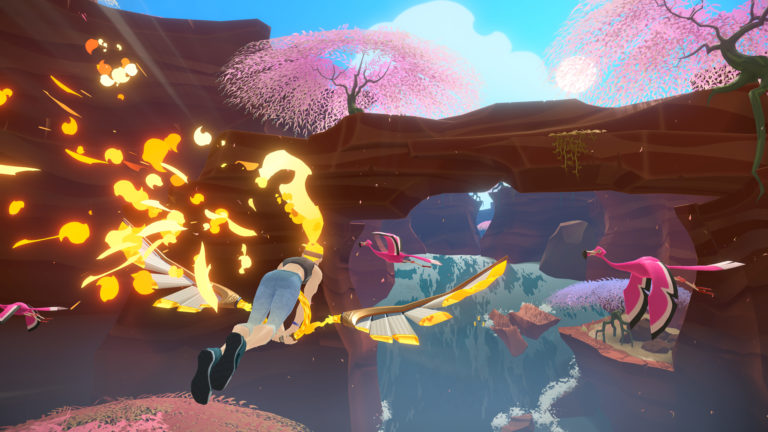 Exercise is boring. Everybody understands the benefits of being active, but for many adults the real challenge is finding the mental determination to do so, let alone an accessible means should your lifestyle (or for those of a certain age, children) restrict you from visiting the gym.
This is where Ring Fit Adventure differentiates itself from past fitness games: the Nintendo Switch's answer to Wii Fit feels less like an extension of your daily chores, like a guilt-ridden Yoga Mat rolled up next to the sofa, and more like a unique and credible piece of entertainment that might also help you shift a few pounds.
Ring Fit stands on its own as a video game; there's a months-long story adventure to flex through, character levelling and experience points, boss fights and even a crafting system. Essentially, Ring Fit Adventure is Wii Fit disguised as a JRPG, and for all the laxed gym-going video game fans among us it's a compelling and genuinely fun route back into exercise.
The core Adventure mode has players exploring a fantastical world set across over 100 levels each lasting 5-10 minutes, as the player character battles to defeat a bodybuilding dragon and his minions using real-life exercises.
Players make their avatar traverse the colourful, grass-swept environments by simply jogging on the spot. Initially, these sections are merely a warmup for the core workouts triggered by the appearance of monsters. But the levels eventually become sweat-inducing challenges by themselves as more complex mechanics appear, such as reverse escalators that need to be sprinted up, springs powered by squats and knee-deep marshes requiring an exhausting frogmarch to wade through.
"The Ring-Con controller brings a tangible and accurate feel to the game's exercises, something that has been sorely lacking in fitness games up until now."
It helps that the game's bundled peripheral, the Ring-Con, is of exceptionally high quality. The circular grip brings a tangible and accurate feel to the game's exercises, something that's been sorely lacking in fitness games up until now. Squeezing the Ring-Con inwards fires off a puff of air in the game, allowing you to break scenery or swing open doors. Similarly, stretching the controller outwards allows you to vacuum up any golden trinkets hiding in the environment as you jog past.
Combined with the HD rumble of the Joy-Con controllers – which produce feedback via the Ring-Con and on your leg via the bundled Leg Strap – Ring Fit Adventure provides a satisfying workout that reproduces some of the feedback of using actual gym equipment, which feels like a huge step forward compared to the imprecise aerobics of previous Wii and Xbox Kinect efforts.
When monsters do appear in your on-rails path, a Final Fantasy-esque battle is triggered. In a turn-based RPG setup, you can choose which exercise move you want to perform, which in turn deals damage to the targeted foe. There's even an elemental damage system, with different types of exercises matched with a colour, which deals bonus damage to monsters of the same shade.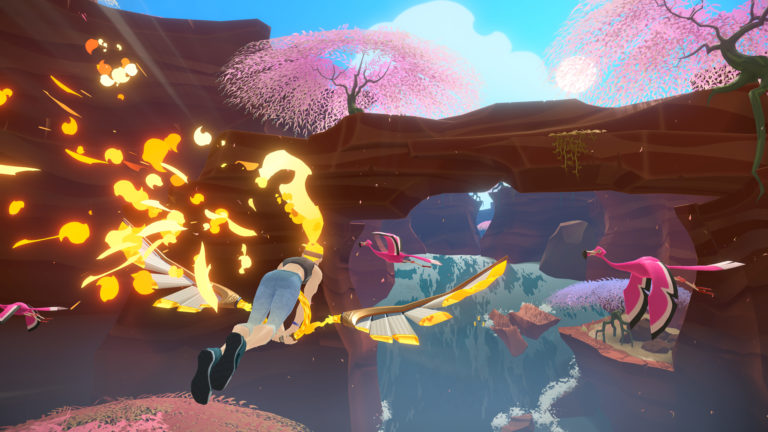 A typical bout could have the player performing 40 squats, 30 hand presses and a sprinkling of yoga, and the better you are at an exercise, the more damage you'll deal. With a few levels completed, you'll have to be a genuine athlete to not have a sweat on – the boss fights will have you limping to work the next day. And impressively, the Joy-Con's built-in IR sensor even shows your heart-rate after holding your thumb across it for a few seconds.
If rationed in the suggested 30-minute-a-day chunks, Adventure will provide months of daily exercise. And that's without digging into the bundles of mini-games, custom routines and targeted exercise modes offered outside of the core campaign. It's an extensive, unique and entertaining fitness package – and crucially, it's far from dull.
Ring Fit Adventure is a unique and entertaining adventure that could offer laxed gym-goers a compelling route back into exercise.
Ring-Con is a high quality accessory that offers excellent feedback
Huge adventure mode makes exercise compelling
Beautiful presentation and environments
Unlikely to offer as much to regular gym-goers
Version tested
Nintendo Switch
Related Products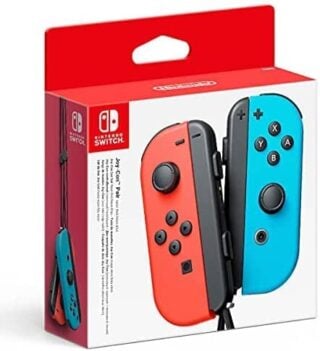 Nintendo Switch Joy-Con Pair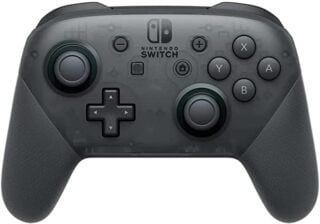 Nintendo Switch Wireless Pro Controller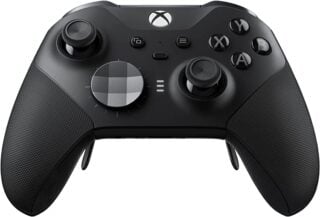 Xbox Elite Series 2 Wireless Controller
Other Products
Some external links on this page are affiliate links, if you click on our affiliate links and make a purchase we might receive a commission.