Review: The Super Mario Bros Movie toys aren't blowing smoke when it comes to quality
Our verdicts on the Pull Back Racers, 5″ Figures and Fire Breathing Bowser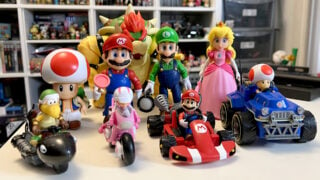 A blockbuster family movie just isn't worth its salt if it doesn't have an accompanying toy line, and The Super Mario Bros Movie is certainly covered in that regard.
Luckily for Nintendo, it didn't need to look too far to secure a toy deal – for nearly a decade the company has been licensing out its IP to toy manufacturer Jakks Pacific, which has been releasing a steady stream of action figures ever since its US-only World of Nintendo line (please re-release it in the UK, Jakks).
Given Jakks' history with Nintendo and the fact it's handled movie tie-ins before – the toymaker also has the Sonic licence and recently released action figures for the Sonic the Hedgehog 2 movie – it was a no-brainer that it would be the firm responsible for the Super Mario Bros Movie toys.
With the movie arriving this week, a range of toys are already available for parents and collectors, and we've taken a look at some of the most notable offerings to see if they're worth getting, including one that actually promises to simulate 'fire breathing'.
---
The Super Mario Bros Movie – Pull Back Racer toys
As anyone who's seen the trailers for the movie will already know, one of the film's highlights is an enormous kart race on Rainbow Road.
This looks like it's set to be the Mario Movie equivalent of Star Wars Episode I's pod racing scene, and naturally it's been supported with toys so kids can re-enact what promises to be one of the most action-packed moments.
There are four Pull Back Racers available – Mario in a kart, Toad in a kart, Peach on a bike and a Koopa Troopa on a bike.

They act like you would expect normal pull-back cars to behave – pull it back until the wheels click then let go to make them zoom off.
There's a decent amount of speed to these, and they even worked well on our carpet where smaller Mario Kart pull-back capsule toys have gotten stuck in the past.
Each character can be placed on their kart in a specific way that almost 'locks' them in so they won't fall off. Mario is easy enough to fit in once you realise you can lift the wheel up a bit.
The others require a bit of studying before you spot the various slots and notches designed to attach each character's feet or bum to their vehicle, but once you get it they remain pretty sturdy.
Each character can be removed from their vehicle and used as a standalone, smaller figure. Because of each character's unique shape, though, you can't really put them in other characters' vehicles – they only really fit in their own. Overall, though, these are fun.

Where to buy
UK
US
Super Mario Bros Movie 5″ Action Figures
If you're looking for a more traditional action figure, Jakks has released four of them so far – Mario, Luigi, Peach and Toad.
Rather than the blister packs most of Jakks' Mario figures usually come in, these come in large boxes and have more of a premium look to them.
This does translate to a premium price point, however – while you'd usually expect to pay around £10-12 in the UK and $7-10 in the US for a standard 10cm Super Mario figure, these movie toys are selling for £21.99 at Smyths in the UK and $19.99 at Walmart in the US.
That said, we'd be lying if we said they didn't feel better quality than the usual Mario figures Jakks makes. This writer collects Jakks' video game figures as a hobby, and while the Mario toys are usually of a high quality, their articulation can sometimes be a little stiff.

In this new set, the Mario and Luigi in particular feel much better articulated than previous non-movie equivalents, and feel easier to put in certain poses.
Peach is much less dynamic because her dress – which is a solid chunk of plastic with feet sticking out of the end rather than a 'proper' dress with legs underneath – essentially renders the bottom half of the toy unmovable.
Toad, meanwhile, looks great, but his backpack throws his weight off a little and he's therefore the hardest figure to stand upright. It's still possible, but if you're a collector who's buying these to display out of their packaging you may want to bear this in mind – to avoid him falling over you might want to get the Blu-Tack out (other adhesive putties are available. Probably).
Mario and Luigi are the best of the bunch, then, and parents on a budget looking for something to keep their kids happy may want to buy the standard Jakks Super Mario figures instead because they're about half the price, but those willing to pony up for these premium figures will generally be happy with the quality.

Where to buy
UK
US
---
Fire Breathing Bowser
Of all the Super Mario Bros Movie toys we looked at for this article, this giant Bowser figure is easily the most impressive, in terms of both size and features.
The figure itself stands at about 7" tall, compared to the standard 4" of Jakks' other articulated Mario figures, so it already has something of a dominating presence when you place it next to the others.
It's also a few centimetres taller and wider than the Bowser figure in Jakks' standard Super Mario line (currently available in its Bowser's Lava Battle set), making it Jakks' largest Bowser figure to date.
Its best gimmick, however, is its 'fire breathing' effect – if we're being honest, we're still not really sure how it works, but it absolutely does.

Bowser's shell can pop off and inside there's a battery compartment for three AAA batteries (not included). These power the feature.
Once the batteries are in and the shell is back on, you can open up a little hidden compartment in the back of Bowser's head, where there's a small white nook.
Using a dropper (like the one provided with the figure, which we nearly threw out with the packaging without realising it was in there), you fill this small nook with water, then close the compartment again.
One of the spikes on Bowser's shell is actually a secret button, and by pressing this, his mouth lights up and he actually breathes a decent helping of 'smoke' out of his mouth.
Obviously, it's not actually smoke, and it's not steam either – there's no way in hell that Jakks would get away with making a kid's toy that heats up water to that degree.
Instead, it somehow diffuses the water to turn it into a sort of mist, meaning it comes out instantly (with no need to 'warm up' the feature) and is completely cool to the touch.
It's a remarkably effective little trick and, even better, if you do it with the lights off, the red light in his mouth makes the mist look like fire, as you can see in this video we made:
Such wizardry does come at a price, and at £34.99 at Smyths (UK) and $29.99 at Walmart (US) this is the most expensive of the Super Mario Bros Movie products, but anyone who was eyeing it up but needed convincing that the 'fire' effect worked as promised can rest assured it does.
The only potential issue you'll have is if you're buying it for a younger child – because there's only room for a tiny amount of water you'll only get six or seven breaths out of Bowser before it has to be refilled again, and it can be a bit fiddly for smaller hands.
Not to mention, of course, that the button to activate it is literally a spike, and even though it's hardly been sharpened it still requires a bit of a press – this writer's four-year-old daughter only just managed it but it wasn't too comfortable for her.
Definitely a toy for slightly older kids, then – not that most people would be dropping £35 on a Bowser toy for a four-year-old anyway, of course.

Where to buy
UK
US
---
Overall, we've come away very happy with the quality of Jakks' Super Mario Bros Movie toys. There are others we didn't try, such as a Mario Bros van that folds out into a playset and other mini figures, so we can't vouch for their quality.
That said, the karts, the 5" action figures and the Bowser feel like the flagship products, so that's what we decided to focus on, and we're generally pleased with them.
Putting some of the pull-back figures on their vehicles can be a little fiddly until you figure out the knack for each one (and after that it's no problem at all), and the Toad action figure is a little tricky to stand upright, but otherwise these are made to a high standard that should appeal to kids and collectors alike.
The Super Mario Bros Movie toys are high quality and well made. Other than a few quirks (most notably Toad's shonky balance) they should be a hit with children and collectors.
Bowser's 'fire breathing' effect is superb
Action figures have good articulation and are larger than typical Super Mario figures
Pull Back Racer riders are also articulated and can be stood next to their vehicles
It can be tricky to make the Toad figure stand
The figures and Bowser are a little on the pricey side
Related Products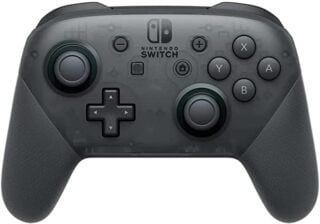 Nintendo Switch Wireless Pro Controller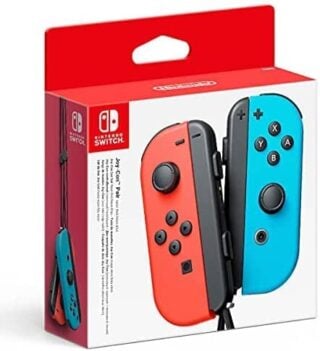 Nintendo Switch Joy-Con Pair
Pokémon Scarlet and Violet Dual Pack
Other Products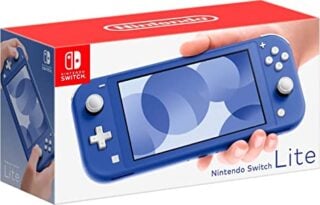 Nintendo Switch Lite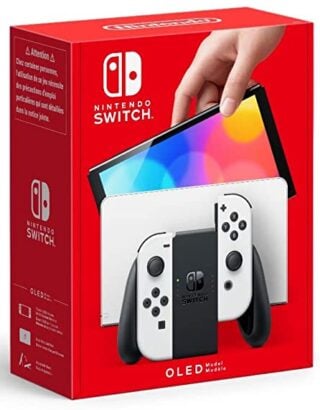 Nintendo Switch OLED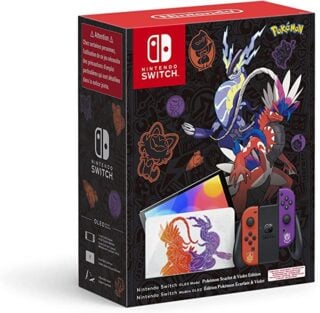 Nintendo Switch OLED - Pokemon Scarlet and Violet Limited Edition
Some external links on this page are affiliate links, if you click on our affiliate links and make a purchase we might receive a commission.