Review: Secretlab's Titan Evo 2022 sits comfortably on the top tier of gaming chairs
Your back will thank you, even if your wallet won't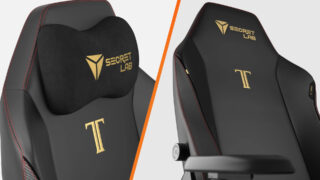 When choosing a new chair there are a few things that people who play games have to consider. The main one is, "how much money am I willing to throw at this," and the second is "will I be able to walk at the end of the day after using it?". With the Secretlab Titan Evo 2022, the answers are "around $550 / £440," and "absolutely."
The Secretlab Titan as its name suggests is an absolute behemoth of a chair. Good luck if you don't have any friends to help you upstairs with it because the box alone weighs a ton. Despite the ridiculous weight of the package, assembling the chair is very easy. The instructions are clear and printed on a huge plastic card so you can set them to the side and start building your new throne. You'll need a decent bit of room to assemble it, but the process is easy.
There are two main materials to choose from. The Leatherette material, as you can probably glean from the name, is a matte black leather substitute, that feels like a high-end supercar racing seat. In comparison, the Softweave fabric option feels more like a big, firm pillow and has a bit more breathe to it. The latter is definitely preferable for those in hot climates or planning to spend 12-hour stints in front of the PC.

That said, Leatherette is very easy to clean should you spill anything on it, or in our case, if your cat decides that it's going to be where he sleeps at night (on that point, pet owners beware, the Leatherette is easily damaged by small sharp claws). As mentioned, the Leatherette version runs far hooter in the summer months, but comes with far less anxiety that you might one day spill your coffee on it.
Secretlab offers collaborations with plenty of big gaming brands, leading to their chairs being available in around 30 different colours. However, if you're looking for something to blend in with your minimalist aesthetic, the stealth colourway (a black chair with gold and red accents), is probably preferable to the electric yellow Cyberpunk chair.
If you've previously owned a Secretlab over the years then this feature will blow your mind: The head pillow is now magnetically attached to the seat. A huge frustration with the old chairs was the pillow, which was attached by elastic. This would seemingly shoot up and off the back of the chair any time you looked at it, so for this frustration to be totally alleviated by the magnetic pillow is genuinely one of our favourite things about it.
The armrests are also now replaceable, with magnets holding them in place. This is a smart design choice, especially as, in our experience with previous chairs, the arms were the first areas of the chair that started to show wear, thanks in no small part to leaning on them all day to type.
They also retain their horizontal adjustments, meaning you can pull them in closer if you type with your elbows locked to your side, or push them out if you want more room to lounge.
Secretlab TITAN Evo 2022 is an utterly premium chair, then. The high watermark of gaming chairs that's a joy for anyone looking who works from home all day at their desk, before turning 45 degrees to game for the rest of the night.
Genuinely the only issue we had with this chair was the coffin-sized box it arrived in, which weighed like it had an actual body inside of it, but once the chair was actually assembled and the box was in the skip, it's an amazing chair and an investment in our backs.
There's obviously the argument for going into the elite tier of office chair, but at that point, you're likely breaking four figures. We use our Titan all day, literally from 9am when we start work until the end of the day when we've finished playing games, and it's still as comfortable at the end as it is at the start.
If you're working from home and can feel your posture getting worse, or find yourself contorting in unimaginable ways to get comfortable, this is an investment that's worth making.
Secretlab Titan Evo 2022 is an utterly premium chair. The high watermark of gaming chairs that's an amazing piece for anyone looking who works from home all day at their desk, before turning 45 degrees to game for the rest of the night
Comfortable
Erogonomic
The magnetic head pillow is game-changing
The box it ships in is massive and heavy
5 / 5
Related Products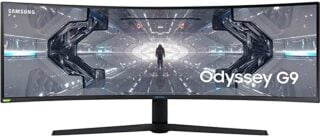 SAMSUNG 49-inch Odyssey G9 Gaming Monitor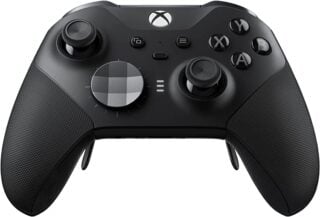 Xbox Elite Series 2 Wireless Controller
Other Products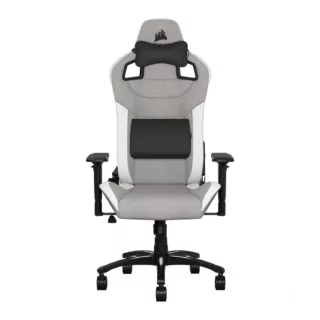 Corsair T3 RUSH Gaming Chair

£249.98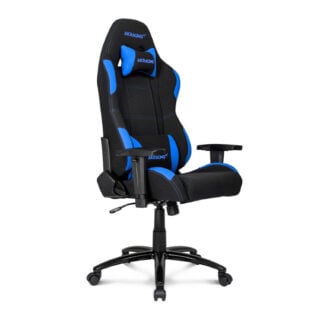 AKRacing Core Series EX Gaming Chair
Some external links on this page are affiliate links, if you click on our affiliate links and make a purchase we might receive a commission.