Review: Scars Above is a deeply frustrating sci-fi shooter that can't shake Returnal's shadow
A disappointment that's technically poor, turgidly stiff and endlessly evocative of Housemarque's game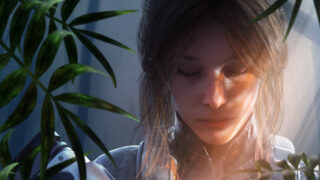 Picture a challenging third-person shooter set on a blueish-greyish alien planet, starring a female scientist with few answers as to why she is there and what the state of the world is.
She encounters artefacts that inform her of her past, while traversing hostile environments full of enemies that come back to life each time you return(al).
If you see gameplay footage of Scars Above and get the feeling that you're watching some early footage of Housemarque's incredible roguelike shooter Returnal then you wouldn't be alone – not only does Scars Above remind us of the game, it feels like an intentional homage that fails to entirely grasp what made the original so great.
Scars Above starts strongly with Kate, the protagonist, crashing to a mysterious planet thanks to a huge alien structure called The Metahedron. When she miraculously survives she's now tasked with attempting to put the pieces back together.
The initial mystery is well-sprung, the voice acting is good and there's enough intrigue, at least initially, to encourage you to explore. But from the second you get to the planet, and begin to explore, it is frankly utterly distracting just how much Scars Above seems to be attempting to emulate Returnal.
The opening of the game is about exploring an intimidating, dangerous planet, retaken by hostile vegetation, where strange obelisks that don't appear to fit hint at a wider, more sophisticated civilization that once inhabited the land.
There are literally camera shots that might as well be shot-for-shot lifted from Returnal, it's frankly absurd at times. We half expected a 19th-century farmhouse to appear in the middle of a level at some point.
While Kate's voice-acting performance is enjoyable, just try not to get a look at her face when you're in the midst of gameplay. Kate can be chased by the most nightmarish, Lovecraftian horror imaginable, and she'll emote with the same intensity as if you'd told her that her train would be a few minutes late.
The horror itself and the creature design is one of Scar Above's few strong points, with some nice, disgusting monsters to blast to bits, and some solid body horror, even though there's not a massive amount of enemy variety.
Animation in general is a problem throughout the game. Enemies cycle the same extremely predictable movements, to the point where if there's more than one of the same type, they become a bizarre conga line. There's no unpredictability. This feels almost like a concession, however, for how unbelievably stiff the main character is. Movement is extremely limited, a problem that permeates the whole game.
The way Kate improves her abilities is by acquiring knowledge via scanning various lifeforms and other parts of the world, which is an excellent touch.
The game and narrative are at their strongest when more focused on this scientific pursuit. It feels like these elements, with significantly fewer enemies and a focus on combat, could be reappropriated into an interesting survival horror.
This thought may have occurred to us, however, because Kate turns like she's in a Resident Evil game on the original PlayStation.
The game itself sets up the idea that Kate isn't a soldier, but throws all of that out the window when you're dodge-rolling against behemoth enemies within an hour of starting the game. It's a total disconnect.
Technically, Scars Above was incredibly unstable during our time playing it on PS5. This included a litany of crashes, with three occurring during the opening 15 minutes of the game at the exact same spot, and a host of frame-rate issues and bugs.
"Technically, Scars Above was incredibly unstable during our time playing it on PS5."
From boss enemies failing to animate properly, or just completely ignoring Kate, to taking damage despite being well outside the enemies area of effect, it feels extremely unstable, especially in the early game.
Scars Above faces the same problem that a billion Soulslikes that followed in FromSoftware's wake have for the last decade. If you're going to evoke another game so heavily, you have to ensure that the overriding feeling during every moment of gameplay isn't a desire to play the game that it's evoking.
Instead, we would end sessions with Scars Above wanting to play Returnal. Every single time.
There are some foundational bright spots in Scars Above, such as some interesting puzzle-solving and a story that, while somewhat predictable, was well told, but it isn't enough to justify the criminally stiff movement, huge technical issues and the ugly, lifeless animations. At the end of the day, even the best parts of Scars Above have been done far better, almost two years ago.
Interesting initial storytelling
Gory, creative enemy design
Stiff movement
Ugly animations
Technical mess on PS5
It will make you wish you were playing Returnal
2 / 5
Version tested
PlayStation 5
Related Products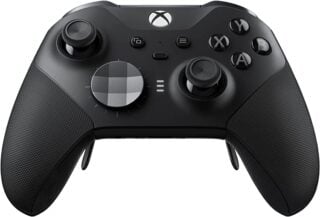 Xbox Elite Series 2 Wireless Controller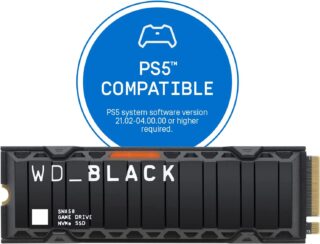 WD_BLACK 500GB M.2 SSD with Heatsink
Other Products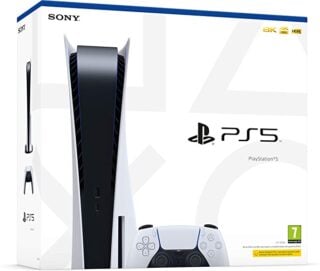 PlayStation 5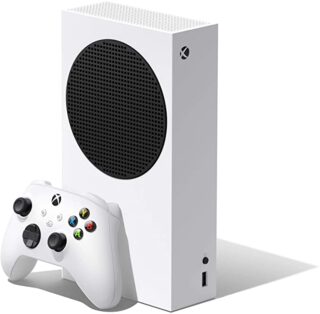 Xbox Series S
Some external links on this page are affiliate links, if you click on our affiliate links and make a purchase we might receive a commission.