Review: Lego 2K Drive is a light-hearted treat with a big issue at launch
Assuming save issues will be fixed, 2K's first Lego game is great for arcade racing fans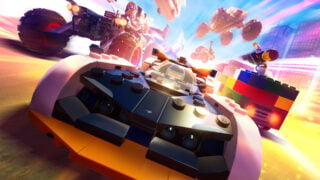 Players of a certain vintage will remember PS1 and N64 game Lego Racers, and its sequels Lego Racers 2 and Drome Racers.
Lego Racers 2 in particular was notable in that it combined standard races with open-world sections, allowing players to explore five (rather basic) themed worlds.
Lego 2K Drive may not have any proper connection to Lego Racers 2 beyond the licensed property the two games share, but we did at times feel like this is what the Lego Racers series could have become had it persisted through the decades.
These days, a more obvious comparison would be the Forza Horizon series – the fourth game in which even got its own Lego Speed Champions DLC – offering open-world exploration and an accompanying narrative.
The game has players driving around the various areas of Bricklandia, a Lego-themed world in which numerous racers are trying to win the coveted Sky Cup (a trophy which is literally floating high in the sky).
In order to win the Sky Cup, players have to first win three major Grand Prix races, which they can only access after gaining a certain number of chequered flags from other smaller races.
The aim, then, is to explore each area, taking on challenges and side-quests along the way until they level up enough to compete in the races and earn those flags. It's a simple enough system, but it's effective enough.
The game's plot is generally by-the-numbers too but it's enhanced with a light-hearted script that provides the typical sense of humour you'd expect from a Lego game.
Even though this is a 2K-published title developed by Visual Concepts, it's clear that the dialogue is going for a similar tone to Traveller's Tales' Lego games, in particular Lego City Undercover.

Not all the jokes land, but this isn't necessarily a disaster because younger audiences will lap them up and the ones that do hit with older players are a treat.
The fact there's also a fairly hefty supporting cast of rival racers also means that if one character's writing doesn't really click with you, there's another following right behind them (our favourite being the talking horse who sits behind the wheel like any human character would).
Each of the environments is mostly constructed in Lego, and have similar properties to the scenery in Forza Horizon in that 90% of it can be easily ploughed through, causing untold carnage (and in this case increasing your boost meter).
Also made of Lego are the cars themselves, and while it's possible to unlock a healthy supply of pre-build vehicles (ranging from standard racing cars to less conventional things like a driveable pizza cutter or a massive hamburger) you can also build your own cars, brick by brick.
This is done with a building mode where you choose from a selection of basic frames and can then place individual Lego blocks on it, just like you would in real life. Essentially, if you can build a Lego car in reality, you can probably replicate it in this game.
"Essentially, if you can build a Lego car in reality, you can probably replicate it in this game."
This mode is surprisingly detailed, too – individual bricks can be coloured however you like, you can use those little claw bricks and Technic bricks, and can add typical Lego details like those little flame and plant pieces you sometimes get. You can even determine where your driver is positioned (so you can have them standing on the roof if you want).
Regardless of whether you use a pre-made car or build one of your own the game's handling is a little on the heavy side, and takes a bit of getting used to as a result. It's not necessarily a bad thing, just different from what you may be used to from other racing games (and especially karting games, fans of which this is clearly designed to appeal to).
This heavy handling means Lego 2K Drive places more emphasis on the brake button than you'd expect from a game of its ilk, partly because it lets you pull off extremely sharp turns. Drifting is also satisfying, eventually making it clear that the game doesn't want you to make standard turns if you can help it.
The main Career mode is wonderful fun, then, and the level of customisation is impressive. There are just a couple of issues that prevent us from declaring the game an absolute must-have.

Firstly, there's some severe rubber-banding at play here. It's somewhat the inverse of what karting game fans may be used to – instead of making it easy to reach 1st place then having you constantly fighting off opponents who are magically speeding up to reach you, it instead dumps you at the back of the pack and makes reaching first place a real battle until you reach the last lap or two.
It's as annoying as it is in other racing games that implement it, but doing it this way does at least give the player some sense that they managed to overcome all odds and pull off a victory at the last second, even if deep down they know it was probably artificial (of course, younger players may be none the wiser and think each race is an epic close call).
Another quibble is the in-game shop, which lets players buy more Lego vehicles. These can be bought with in-game currency, or – as is the 2K way – you can buy coins, which can then be used to buy more currency (and, of course, these don't always calculate clearly, meaning you can be left with odd numbers of coins).
Ultimately, after 10 hours of play we barely had enough currency to buy a single car, and there are a hell of a lot of them in the store, meaning players looking for a full selection will either have to put hundreds of hours into the game or will have to pony up the cash.

Perhaps most egregious of all, however – at least at launch – is a flaw which can potentially wipe hours of progress from your save file if you resume the game without realising you're playing offline.
We explained this issue in more detail in a separate article so we won't repeat ourselves for fear of boredom, but the short story is that when you resume the suspended game after having the PS5 in Rest Mode, it doesn't tell you that you're offline like other permanently online games do.
When you then connect online later, the game will roll back your save to when you were last online (i.e. when you put the PS5 in Rest Mode), wiping all the progress you'd made.
We can see this becoming an enormous issue when the game gets in more players' hands (especially younger players who don't necessarily get the whole suspend/resume function), and we already saw at least six people mentioning it on Reddit and Twitter before release, so it's definitely a thing.
This hefty problem aside, Lego 2K Drive is a thoroughly entertaining racing game with a good sense of humour and surprisingly in-depth vehicle creation mode. 2K says it's aware of the save file issue and investigating it, so consider our rating an evaluation of the game with this taken out of consideration (even though you should absolutely bear it in mind).
Lego 2K Drive is a great open-world racing game with an infectious sense of humour and impressive customisation options. As long as you can cope with the typical 2K grindy microtransactions and take steps to avoid its major save-wiping issue at launch, it's well worth playing.
Colourful, well designed open world environments
Entertaining dialogue throughout
Wide selection of cars and a surprisngly deep vehicle creation mode
Handling is satisfying once you embrace is drifting mechanic
In-game shop requires an awful lot of grinding for even one item
Has a major save-wiping issue at launch, which will hopefully be fixed
4 / 5
Version tested
PlayStation 5
Related Products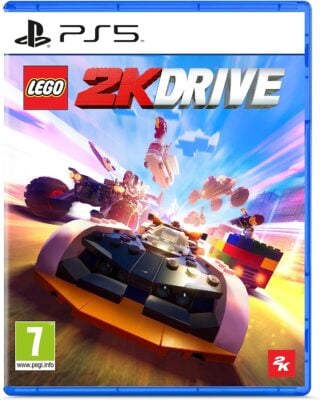 Lego 2K Drive (PS5)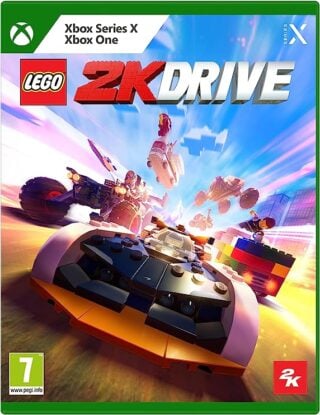 Lego 2K Drive (Xbox)
Other Products
Some external links on this page are affiliate links, if you click on our affiliate links and make a purchase we might receive a commission.