Review: Jupiter and Mars is a watery wonder marred by repetition
While admirable in its intent, Jupiter and Mars' watery wonder is marred by a lack of detail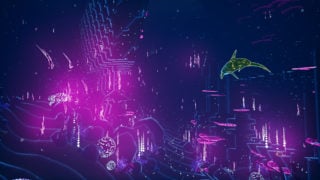 Sunlight bursts through the brine, bouncing off the scales of the fish bobbing around you, and this underwater world is suddenly ablaze with colour.
It's in the flora and the fish, as far as the eye can see, pastel pinks and bold blues and glowing greens. Sea anemones retreat as you brush past them, but little else is bothered by your presence here. This sunken sun trap is a secret one, and it's yours to explore.
Each time you or your companion move, you leave a trail of glittering confetti that briefly illuminates your path. Later, when you sink deeper and the ocean is inky and impenetrable, it becomes a critical navigation tool; now, though, as you bask in the warmth of this shallow pool, it doesn't feel important.
Instead, with the sound of the ocean bubbling in your ears, you swim over to a sea turtle. It's offspring – all five of them – have ensnared themselves in bits of plastic carelessly discarded into the sea. It's your job as one half of adorable dolphin duo – the inseparable Jupiter and Mars – to find them and release them so they can return to their frantic mother. Which you do without question, of course.
Jupiter and Mars doesn't vary much from this opening gambit, though. The rest of the game only offers further examples of this very template, sending you off to locate conches, and crabs, stingrays, puffer fish, and more, to release and unite the trapped creatures.
And as you progress through the various chapters, you'll increasingly notice the debris lying amongst the coral and strewn across the ocean bed; there's a sad, sickening familiarity to it all as plastic bottles and oil drums and all manner of man-made monstrosities impinge on the marine life.
Eventually, you'll notice other things about these sunken vistas, too. It's subtle at first, but when you encounter the unmistakable vestige of an underwater Tower Bridge, you'll realise with horror that this drowned world was once ours. Schools of fish meander where thousands of commuters once crammed themselves into a Tube train.
Pufferfish sit atop turnstiles once guarded by London Underground staff. Pierce the surface, and you might just see a couple of London Eye capsules poking out from the water. It's a haunting and effective reminder of the irrevocable damage we're doing to the planet.
"Eventually, you'll notice other things about these sunken vistas… you'll realise with horror that this drowned world was once ours."
In theory, Jupiter and Mars has it all; collectables, skill upgrades, light puzzling, fetch quests – even an antagonist or two. You'll grow attached to your companion Mars – it's a stronger heart than ours that can resist that loveable scamp – but you might not ever feel that same connection with the dolphin you inhabit. We never see Jupiter, nor ever truly feel as though we're a dolphin; while Mars bobs and sways with the current, we move in direct, unornamented lines, as if on rails.
At first, the clean, discrete waypoint is most welcomed – it's truly unintrusive, and helps keep the sparse UI clear to properly appreciate the watery world before you – but eventually you'll realise how useless it is. You'll grow tired of the number of potential pathways blocked simply because Jupiter hasn't acquired the right skill to proceed, not least because it feels like the game is gating your progress simply to force you to return later and artificially elongate the playtime.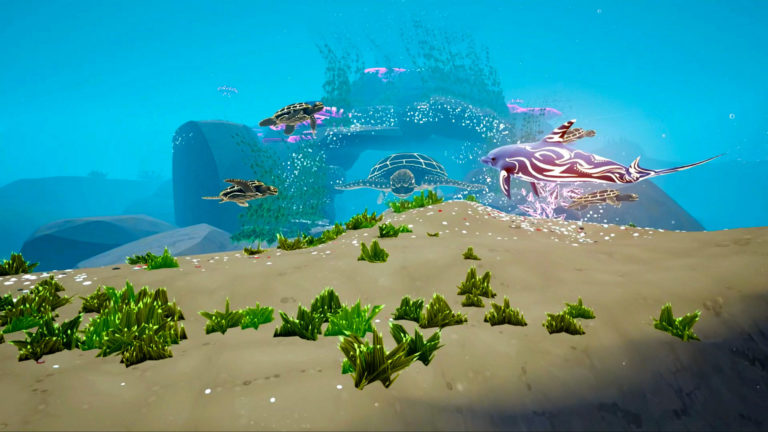 Mars, however, can go where he pleases and do many things you cannot, which only makes your partnership feel grossly one-sided. For everything Mars can do – shatter rocks, open oysters, break barriers – Jupiter can do… well, almost nothing. Echolocation and (pretty useless) vortex rings are all poor Jup has at his disposal.
That said, each echolocation wave brings the dark ocean to florescent life and while it's an effective technique, that too loses its charm when you're near the end of the game and are frantically moving through dark, narrow caverns that cannot be navigated without it. By the time you eventually add new skills to your repertoire – such as the ability to swim against a strong current, or the power to plunge deeper into the ocean's depths – it's almost too late.
You begin to notice that despite the colour, the graphics lack definition. The puzzles are curious, simple affairs that lack challenge and creativity, and our progress was impeded on a couple of occasions by unfortunate bugs and glitches. Within only a few hours, the dead ends and poor signposting will hamper your enjoyment… and by the end, you're just glad it's over.
Jupiter and Mars wants to be a thoughtful adventure and a bright, engaging VR experience through which it can impart an important environmental message. It wants to deliver a warm, engaging tale with fluid, responsive controls, and truly immerse you in its watery wonder. Trouble is, for all Jupiter and Mars wants to be, it's a perplexing, frustrating experience that its cute, colourful conceit alone cannot mitigate.
While admirable in its intent, Jupiter and Mars' watery wonder is marred by repetitious activities and a lack of detail and direction.
Fantastic SFX depict a realistic underwater soundscape
Beautiful, if blocky, stylised graphics
Repetitive fetch tasks
Lack of direction and meaningful signposting
Frustrating deadends and backtracking
2 / 5
Related Products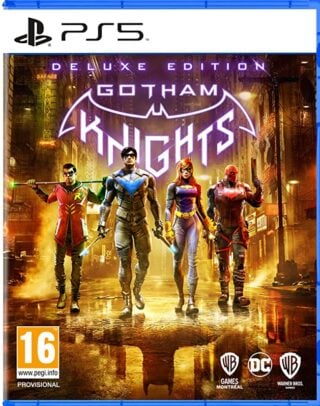 Gotham Knights - Deluxe Edition (PS5)
Other Products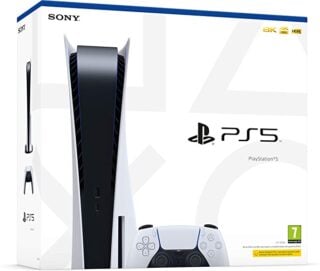 PlayStation 5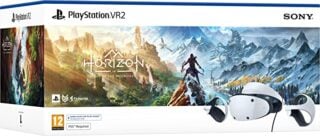 PlayStation VR2 Horizon Bundle
Some external links on this page are affiliate links, if you click on our affiliate links and make a purchase we might receive a commission.