Review: From Space is a perfectly solid twin-stick shooter, and that's all it needs to be
Curve's latest is a fun time whether playing alone or with friends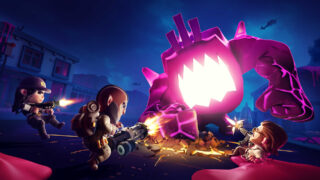 Not every game has to reinvent the wheel. Sometimes just taking an existing wheel design and making sure it rolls as smoothly as possible is all that's needed for a good time.
This awkward analogy applies to From Space, a game which doesn't appear to do anything massively groundbreaking on paper, but delivers a perfectly entertaining action adventure nonetheless.
The story doesn't attempt to break boundaries either. Brain-hungry aliens have invaded Earth, so it's up to a group of human resistance fighters to fend them off and save the human race. You've seen it before, but if it ain't broke and all that.
The game itself is a top-down twin-stick shooter in which you take on a series of missions, most of which involve heading to a certain point on the map while blasting anything that gets in your way.
Sometimes you're accompanied by an NPC and have to escort them to another part of the city. These missions give you rudimentary 'wait' and 'follow' commands, but otherwise it's the same gig – shoot the aliens, and heal your escort if they're attacked and collapse.
There are a selection of different classes of character to play as – from the more offensively-minded Lab Assistant and Shadow Sniper to the more tank-like Flame Trooper and Goalkeeper – as well as a series of weapons ranging from straightforward pistols, rifles and uzis to more elaborate plasma-shooting gizmos.
There's enough variation in the classes and weapons to enable players to put together a setup that best suits their playing style, ensuring that combat is entertaining. That the maps are well-designed and encourage making use of the environment (from hiding behind tables to blowing up trucks to cause damage to surrounding enemies) only further enhances how satisfying the game is to play.
The game is further improved with the ability to collect and place traps while fighting. These range from portable turret guns and mines to laser barriers and barbed wire fences, and while toggling between them to find the one you want can be a little fiddly during more intense battles, they're a generally welcome addition.
These aren't the only potentially irritating aspects of From Space. While the game is generally of high quality, there are some things that may rub players the wrong way. Its difficulty spikes will likely prove divisive, with some boss fights and even a few 'normal' enemies that are notably harder to get past without dying and being sent back to earlier in the game.
While difficulty is subjective, the checkpointing is perhaps more likely to be universally considered an annoyance. Players can only save their game if they pass through a Safe Zone, and these are fairly few and far between. Often missions consist of a number of steps, and there are few things more frustrating than dying on the last part of the mission and heading all the way back to a save that was made 20 minutes ago, with all progress since then wiped.
Saving generally preserves your entire status – your health, weapon loadout, ammo and the like – meaning if you die and return to the save you'll be exactly where you left off. This seemingly doesn't apply to NPCs during escort missions, however, as we discovered during one particularly annoying moment.
A couple of hours into the game, we had to guide a scientist through an alien-infested area (they're all alien-infested, to be fair) to reach his office. Our health was low so we took a diversion along the way to pass through a Safe Zone and save our game.
Inevitably, we died soon after but when we returned to the Safe Zone our health was still low but our scientist friend had been sent back to where we had originally found him. Thus began an annoying few runs where we attempted to get back to him and do the trip again, all with low health.
"Often missions consist of a number of steps, and there are few things more frustrating than dying on the last part of the mission and heading all the way back to a save that was made 20 minutes ago, with all progress since then wiped."
Hindsight tells us that by changing to a different character class then changing back in the Safe Zone, our health would be restored, but as far as we could tell the game never tells you this – it's just something we stumbled on by accident further on in our adventure, but it would have been bloody nice to know about it before then.
The only other notable issue we have is that the enemy designs are generally too similar. This isn't a problem when you only have a couple of them, but From Space has a tendency – and rightly so for a twin-stick shooter – to fill the screen with aliens and have you dealing with a bunch of them at once.
The problem is, practically every enemy is the exact same shade of neon pink, and it can be hard to quickly tell them apart in a crowd. It's especially difficult to distinguish between the standard walking enemies and the jumping frog-like ones, which can quickly leap long distances without warning and take off a huge chunk of energy.
We died far too many times because we failed to notice a frog wandering among a sea of walking enemies, and it had leaped into us before our brain could even tell it apart. Had there been an option to make them different colours this would have solved the problem: we're all for challenge in games, but not challenge that comes as a direct result of a game whose design makes it hard to quickly parse the situation.

These issues led to irritating moments and occasional annoying deaths, but we'd be lying if we said they made the game a write-off. It's not easy for a game to nail that 'one more time' formula when it's also capable of extremely frustrating moments, but From Space does manage to pull it off – we found ourselves crawling shamefully into bed at 4am one morning with pink aliens shuffling in our heads.
The net result of all this is a game that we had a perfectly lovely time playing, even if it won't be appearing in any history books covering pivotal turning points in the industry.
What's more, its price point is refreshingly fair, which is welcome in these times. Until November 17 it's being sold at a 20% discount and will cost $11.99 / £8.79, but even when that discount is lifted that's still a very reasonable price for what's a solid, entertaining action game that can be played solo or in a team of up to four players.
From Space doesn't bring a lot of new ideas to the table but succeeds where it needs to, delivering an entertaining twin-stick shooter. It won't change the world, but for the price it'll give you a few fun evenings.
Solid twin-stick gameplay
Decent range of weaponry that's satisfying to fire
Priced fairly for what's on offer
Enemy types are hard to distinguish in the heat of battle
Has some issues with checkpointing and trap-laying
3 / 5
Version tested
Steam
Related Products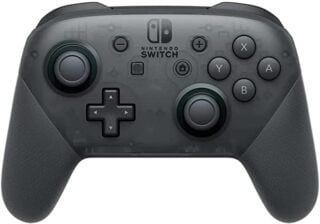 Nintendo Switch Wireless Pro Controller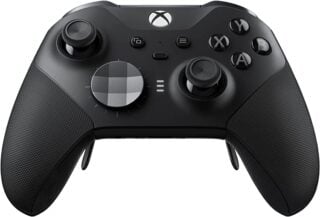 Xbox Elite Series 2 Wireless Controller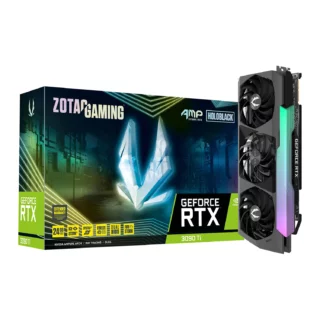 NVIDIA GeForce RTX 3090 Ti 24GB
Other Products
Some external links on this page are affiliate links, if you click on our affiliate links and make a purchase we might receive a commission.