Review: Devil May Cry 5 is the grandest DMC ever
The devil is the detail in Capcom's blistering action epic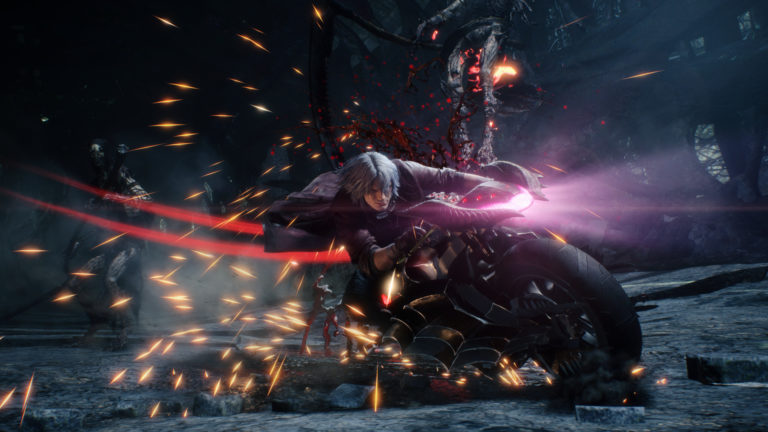 In most action games you kill things in order to move past them. You might do so with a certain panache, playing Draugr pinball with your axe in God of War, or schooling a rival bounty hunter in Assassin's Creed, but you fight, basically, to continue the journey.
In Capcom's Devil May Cry V the journey is typically the last thing on your mind, and not just because the game's setting – a shell-shocked alternate London engulfed in demon brambles – is rather tedious for all its grandeur.
There's a world-weary demon king to bump off, but your real nemesis is the Style gauge cresting the screen. It's a stern judge indeed, starting you off at "Dismal" rank and docking points for every second you spend hovering out of harm's way. To earn the higher Style ranks and so, the juiciest XP payouts, you'll need to not only maintain the offensive, but put on a show.
Showmanship, indeed, is Devil May Cry V's cardinal virtue, as you might deduce from cutscenes in which characters moonwalk or read poetry to bosses while eviscerating them. One consequence is that you don't really want your opponents to perish, because to massacre them in haste is to sacrifice opportunities for spectacle. It's a peculiar thought, in a game that seldom goes five minutes without dropping a van on somebody or having something's guts explode.
Avoiding harm while steadily inflicting it is the most straightforward way of accruing Style. Beyond that, it's about varying your deployment of dozens upon dozens of unlockable moves – stringing together uppercuts, roundhouse kicks, charging stabs and gunfire as though improvising a tune (indeed, there's a fine music game to make from Devil May Cry's fundamentals). Hesitation or mere button-mashing not only leave you open to attack, with enemies often sneaking behind the third-person camera, but, worse still, cost you Style points.
Death, needless to say, inflicts the largest cut of all, but an abundance of resurrection items, plus the ability to exchange XP for health, means that you'll seldom have to restart a chapter. Providing, that is, you can cope with the shame of your final grade.
All Devil May Cry games take a kitchen sink approach, but Devil May Cry V fairly smashes you over the head with it. During your first playthrough, it's less about saving the world from yet another apocalypse as staying afloat amid a deluge of abilities, weapons and combos, split across two returning protagonists and one fresh face.
Devil-hunter brat Nero wields a sword that can be set aflame by revving the handle, a grappling hook for yanking rogue fauna towards him (or, depending on the mass ratio, vice versa) and a brutal double-barreled revolver. It's a dizzying combination, and then Capcom chucks in a range of prosthetic arms fabricated by Nero's getaway driver Nico, a Southern tomboy whose face is set permanently to leer.
"The onslaught of things to shoot, crush or skewer demons with is always exhilarating, and done ample justice by Capcom's RE Engine"
The prosthetics range from a kind of Jedi shotgun – as useful for launching Nero himself around as clearing space – to an arm that dispenses a bubble of bullet-time, setting up anything within for a combo. There's a game's worth of options here alone, but you'll barely have dipped a toe with Nero before you're thrust into the crow cape and rasping demeanour of newcomer V. Built neither to take nor dish it out, V battles by proxy, summoning a panther demon, Shadow, to savage at close range and a wraith bird, Griffon, to spit lightning from afar.
It's a curious division of labour, reminiscent of Dragon's Dogma's AI parties, and the result is a very different (and initially, cumbersome) approach to the series of vacuum-sealed combat arenas that is each level. You'll chain combos with your minions, circling V around the mayhem till it's time to perform a finishing move with his cane.
Where Nero has his overclockable sword, V's trump card is Nightmare, a laser-eyed goliath reminiscent of Bayonetta's louder haircuts who can clear a room with a glance. If any of the summons take too much punishment they'll dematerialise, obliging you to stumble away from blows and endure the wilting of your Style rank till they recharge.
All this, and then you finally meet Dante, the original and nowadays vaguely Meatloaf-esque devil hunter, who arrives with about three sequels' worth of weapons and moves already unlocked. Following on from the third game, Dante has access to various combat styles via D-pad that mildly alter how he plays.
"In terms of how it feeds you concepts and tools, Devil May Cry V is about as elegant as a lidless blender"
With Gunslinger active, his signature big irons become burst-fire pistols that passively charge themselves with diabolical energy. Royal Guard lets you absorb incoming damage with well-timed taps, then release it as a vapourising counterpunch, while Swordmaster makes it easier to switch between Dante's longsword and his fiery gauntlets.
All of which is dumped on you in one dollop, together with the uses and abuses of Dante's demon transformations. A level or two later, you've gotten your mitts on a hat that lets you dance things to death, another, spicier flavour of demon transformation, and a motorbike that can be ripped in half to form a pair of sawblades.
In terms of how it feeds you concepts and tools, Devil May Cry V is about as elegant as a lidless blender, and even fans of splattery action fare may feel overwhelmed. The chaos is only exacerbated by a plot that oscillates creakily between moments in a single day, smooshing obvious twists together with Devil May Cry's usual, straight-to-VHS dialogue writing.
The onslaught of things to shoot, crush or skewer demons with is always exhilarating, however, and done ample justice by Capcom's RE Engine, which here trades Resident Evil's gloom for double-jumps that leave blast clouds behind them and some delightfully obnoxious taunt animations. After a while, you accept that it's your job to punch the madness into shape, one Style rank at a time. While overloaded to the point of exhausting, Devil May Cry V is another brilliant reboot from Capcom and a genre-capping turn from the series that made hack-and-slash an artform.
The grandest and most decadent Devil May Cry ever made
The series' trademark focus on creative carnage, done to perfection
So many gorgeous touches thrown in seemingly for the sake of it
Lots of approaches and toys to return to on higher difficulties
Somewhat graceless of structure, and the locations get a bit dreary
5 / 5
Version tested
Xbox One
Related Products
Other Products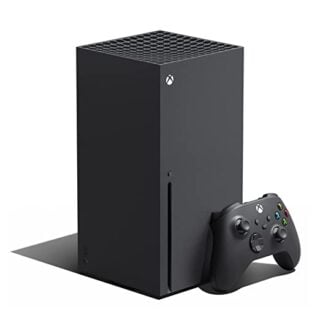 Xbox Series X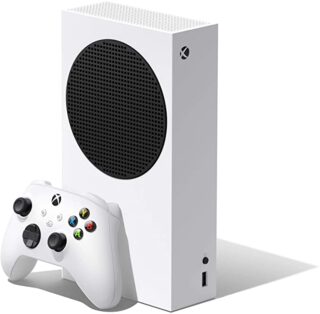 Xbox Series S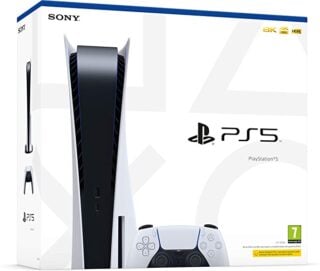 PlayStation 5
Some external links on this page are affiliate links, if you click on our affiliate links and make a purchase we might receive a commission.