Review: Psychonauts 2 is one of the most memorable platformers in years
While combat can be frustrating, few games manage to be as consistently inventive as Double Fine's psychic sequel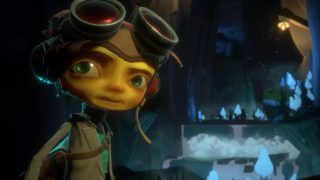 Psychonauts 2 is one of the most relentlessly inventive games we've ever played. It's hard to remember another game that is so consistent in its ability to impress us, to make us laugh, and to make us cry.
While the combat feels somewhat dated, and the various psychic abilities can be awkward to use, this doesn't take away from an excellent story, and the most creative collection of platforming levels in recent memory.
Psychonauts 2 begins following the VR title, Rhombus of Ruin. For those who didn't play either of the previous games, the game begins with a very thorough catchup of the story. This isn't just helpful, it's essential, as much of Psychonauts 2's narrative relies on an understanding of the original game. It manages to do what few sequels made well after the original can, it incorporates and references the first game without it just being pointless nostalgia.
The sequel picks up as Raz and the gang arrive back at Psychonauts headquarters having rescued the leader of the cerebrally inclined spy organisation. Raz has little time to enjoy his new role as an intern to the Psychonauts when reports emerge of the return of Maligula, a demonic threat that flooded Raz's homeland, and tore the original Psychonauts apart.
Raz must then reunite the original Psychonauts by travelling into their head, and convincing them to join his cause, while at the same time battling over what it means to be a Psychonaut, and the inherent power that comes with the ability to invade someone's most personal thoughts, with or without their consent.
Psychonauts 2 is a platformer, with each level usually requiring one of Raz's psychic abilities to traverse. Powers from the first game such as Levitation, Psybeam and Telekinesis return, as well as some new powers that freshen up levels. The problem solving in the game is fairly straightforward, however, certain collectibles are hidden behind challenging platforming sequences, something we would have liked to see more of.
Each of Raz's eight powers are assigned to a shoulder button, which can be frustrating when platforming sequences suddenly lead to a combat area, in which your platforming powers are fairly useless. This means jumping into the menu and reassigning the abilities. The combat itself is fine, but it definitely feels like the most dated element of the package. There are several boss fights in the game, which while visually stunning and incredibly creative, poor checkpointing and seemingly unblockable attacks meant I often found myself frustrated rather than thrilled.
The actual objectives in each level have a great variety. For example, in one section that's styled after a cooking competition, you need to use your telekinesis to grill, puree and boil various sentient foods for the approval of the judges.
"At times it feels like you're playing through a game designed by Terry Gilliam. This isn't weird for the sake of being weird, each level feels incredibly precise, an allegorical climbing frame for each of the mental battles Raz has to resolve."
While the main missions may take anywhere from 10 to 15 hours, the Motherlobe, the Psychonauts' HQ, and the surrounding area are full of side quests and character moments that could be easily missed if not sought out. It's in these side quests that a few of the new characters that feel somewhat sidelined in the course of the main story get their time to shine.
Speaking of characters, Psychonauts 2's voice cast provides excellent performances all round. Richard Horvitz (Invader Zim, Mighty Morphin Power Rangers) returns as Raz and is joined by the likes of Jack Black, who steals the show during his portion of the game. Convincing performances were essential, because like the original, Psychonauts 2 deals with heavy subject matter.
Despite the large amounts of humour in the game, themes of anxiety, depression and other mental struggles are handled with immense care. While these elements will obviously resonate with each person differently, we felt that they were broached in a way that gave them prominence necessary, without delving into the cliches that are usually seen when mental health is broached in games.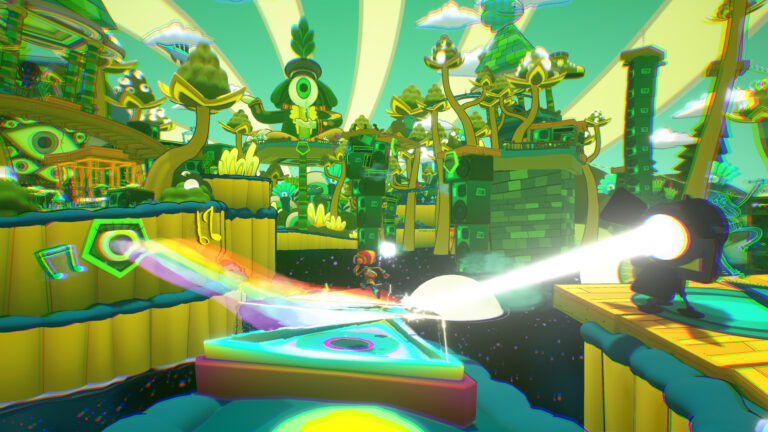 When Psychonauts released on the original Xbox, it's incredibly strong art style and surrealist aesthetic allowed it to shine on a console who's hardware limitations have left many of its other titles looking extremely dated. With Psychonauts 2, Double Fine have created a game that's so visually spectacular, it feels like it was waiting for this generation of hardware.
At times it feels like you're playing through a game designed by Terry Gilliam. This isn't weird for the sake of being weird, each level feels incredibly precise, an allegorical climbing frame for each of the mental battles Raz has to resolve. One level in the middle of the game is so spectacular, that we had to stop to take it all in multiple times. Most games don't have one level nearly as interesting, impressive, or memorable as Psychonauts 2's slowest moments.
Psychonauts 2 feels like a game that's been thought about for 15 years. There's simply no other way that the sheer magnitude of creativity, wit and passion of this game could be achieved.
If you were to make a list of the ten most visually impressive levels in gaming history, there's a strong case for Psychonauts 2 taking up half of that list. Beyond the excellent animation and colourful, vibrant world, the inventiveness of the levels you'll platform through is so impressive that it makes us wonder how one team came up with them all.
While the combat and some of the psychic abilities can be frustrating at times, it's impossible to dwell on those issues for too long while you're surfing a giant piece of mail or floating through a LSD-infused music festival.
It's always a risk creating a sequel to a cult classic so long after the original, but in Psychonauts 2, Double Fine hasn't only made a game that respects the original and takes its characters to new heights, it has set itself, and new owner Microsoft, up with a platforming franchise that can thrive for years to come.
Incredibly creative and memorable levels
Excellent performances and a well told story
Visually stunning on Xbox Series X
Dated combat
Frustrating boss fights
4 / 5
Version tested
Xbox Series X | S
Related Products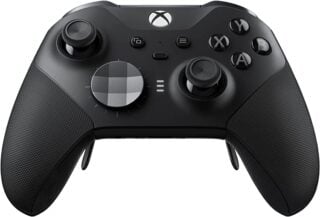 Xbox Elite Series 2 Wireless Controller
Other Products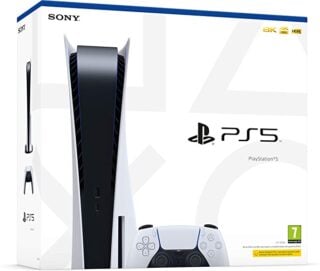 PlayStation 5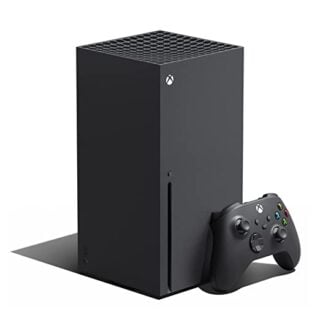 Xbox Series X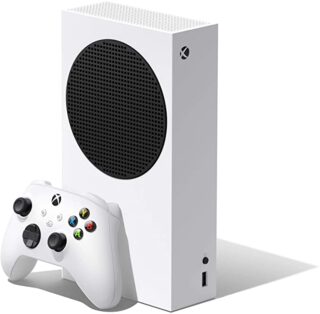 Xbox Series S
Some external links on this page are affiliate links, if you click on our affiliate links and make a purchase we might receive a commission.