Review: PlayStation VR2 is an incredible headset, but with few killer games right now
This best-in-class VR experience needs more support to be considered truly essential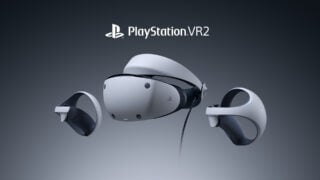 To say the leap between PlayStation VR and PlayStation VR 2 is generational is underselling it.
There was a moment when I first got the package that I couldn't believe just how light the box was. I was expecting something with heft, something akin to that of other VR headsets or even close to the original PlayStation VR, but it was incredibly light.
That was a sign of things to come. From opening the box, and unpacking the headset itself and the Sense controllers, it dawned on me that all that stood between myself and the games was the single USB-C cable, put on the headset, and play. Nightmarish flashbacks of processor units and multiple HDMI cables snaking from the back of the PlayStation 4 were wiped away by an incredibly light headset, with a near-instant set-up. It is as frictionless as non-wireless VR can possibly get.
My wonder at just how much of an improvement the PlayStation VR 2 continued throughout setup. The new screens, two new 2000 x 2040 OLED panels, burst into life as I was led through adjusting the headset's eye-tracking, and focus, each done with satisfying physical elements on the headset, rather than digital readouts.
The headset itself, incredibly lightweight and expandable to even the largest of heads, makes diving into VR as simple as popping on a pair of swimming goggles. When compared to PC VR options, like the £1499.99 MetaQuest Pro, the PSVR 2 excels in almost every category.
PSVR 2 has a wider field of view, the screens are of a higher quality, and the price disparity, even factoring in the PS5 console, is evident. While the MetaQuestPro can boast its wirelessness, the selling point for PSVR 2 is clear, you simply can't get VR performance that's this good on a PC, for this price.
The headset uses exterior cameras and motion sensors to track your movement, meaning there's no need for camera set-ups or sensors placed around the room. These cameras also mean that if you're worried you're veering slightly too close to the fine china, you can press one button on the headset at any time and catch a glimpse of the outside world.

The PSVR 2 controllers, the Sense, almost feel like holding a DualSense controller with the center missing, and also feature plastic bands that encompass the whole hand. Firstly, these, again, are a massive step up from the PlayStation Move wands of the last generation, but considering that was literally PlayStation 3 technology Frankenstein'd onto the PlayStation 4, it's not a huge bar to clear.
The tracking on the controller is great, they feel very well built and they last more than long enough for any reasonable VR session, at around four to five hours. However, I did find them to be ever so slightly too small, and prone to annoying, unintentional button presses.
I concede that this may be different from person to person and that this reviewer has much larger than average hands, but the frequency with which one of the PS buttons on the controllers was accidentally pressed was frustrating.
The analog stick on the controllers is also about a third smaller than the sticks on a traditional DualSense, and as such, lose a bit of the precise action you'd be used to from your standard controller. I'd have loved them to be full-size sticks, especially as it seems the controller could support them without making the controller itself exponentially larger.
Another new feature of PSVR 2 is the integrated headphones that attach to the back of the headset. They provide loud, crisp audio. However, if you're not a fan of in-ear headphones, you don't have to use them. We did find that they became slightly irritating during a longer session, something that can't be said for the headset, which remained light and unencumbering.
The headset's showpiece, the excellent Horizon: Call of the Mountain, provides a vision of Sony's first-party might on the headset, but it's a profoundly solitary release, with only VR-compatible versions of some other AAA hits to go alongside it in the category of blockbuster VR title.
Buying any hardware at launch is a leap of faith, but rarely does a console maker ask you to make such an expensive one with so little from its internal teams promised for the future. Where are the rest of PlayStation's biggest franchises?
The software library at launch is deep, with many of the best VR titles ever released, such as Tetris Effect, Rez Infinite, No Man's Sky, and other virtual staples joining the roster soon, but if you're already a VR devotee, there's a chance you've played these on another headset. For those new to the virtual reality ecosystem, however, it's a very strong, if somewhat dated, start.
Of course, this brings up the complete severing of the PlayStation VR's library from PSVR 2. While the reasons for doing this are understandable purely from a technical perspective, as the way the two headsets work are very different from each other, and it would require some port work, that won't do much to soften the blow for those who built up a sizeable library for the first headset.
Ultimately, if you show someone PlayStation VR2, they'll be extremely impressed. When you tell them that it requires a console and headset combo that's circling $1000/£1000, the excitement will fade.
"Ultimately, if you show someone PlayStation VR2, they'll be extremely impressed. When you tell them that it requires a console and headset combo that's circling $1000/£1000, the excitement will fade."
This is extremely impressive technology, and the leaps between its previous generation and now are staggering, but the package as a whole doesn't come close enough to being something we can wholeheartedly recommend to every PS5 user, never mind those without the console.
PlayStation VR2 makes an incredibly strong case for console VR with some outstanding hardware, but we're yet to be convinced that the software support it needs to thrive going forward will come. There's an uneasy air that PlayStation VR2 is launching at the end of the VR wave rather than at the crest of a new one, but it's hard not to be entranced with just how good PSVR 2 is. The visual fidelity is stunning, the controllers are excellent (if slightly smaller than we'd like) and the headset itself is incredibly light and frictionless to use.
PSVR 2 is a stunning piece of technology. The price tag is significant and will be a barrier to many, but the quality that's delivered is outstanding. The launch lineup, however, doesn't fill us with confidence that the hardware will be supported for the length of the PlayStation 5 generation, at least from PlayStation's own studios.
While Horizon Call of the Mountain is the perfect showpiece for the console, the real lack of any of Sony's other big hitters makes PSVR 2 an exceptional product largely for the diehard devotees of virtual reality.
PSVR 2 is an amazing headset, but whether it's worth it to the average PS5 user is yet to be seen, as despite the amazing technology, the software so far isn't enough to convince most to run out and buy one.
Large, powerful screens
Incredibly simple set-up
Lightweight and comfortable
Premium-feeling hardware
Shallow launch lineup of original titles
Some controller awkwardness
4 / 5
Related Products
God of War Ragnarök (PS5)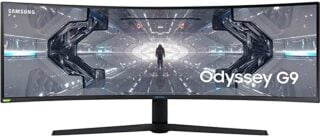 SAMSUNG 49-inch Odyssey G9 Gaming Monitor
Other Products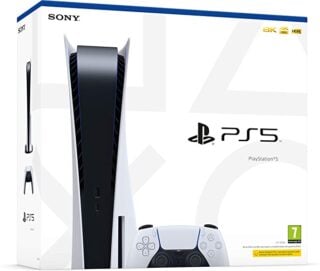 PlayStation 5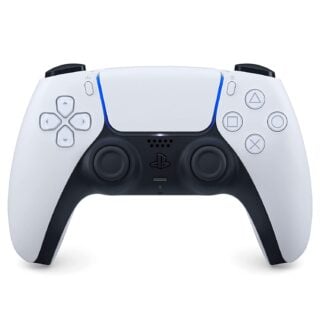 DualSense Controller - White
Some external links on this page are affiliate links, if you click on our affiliate links and make a purchase we might receive a commission.