Nier Replicant review: The definitive Yoko cut, warts and all
The remaster of the previously Japan-only version hits hard on emotions if not action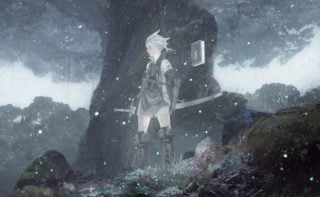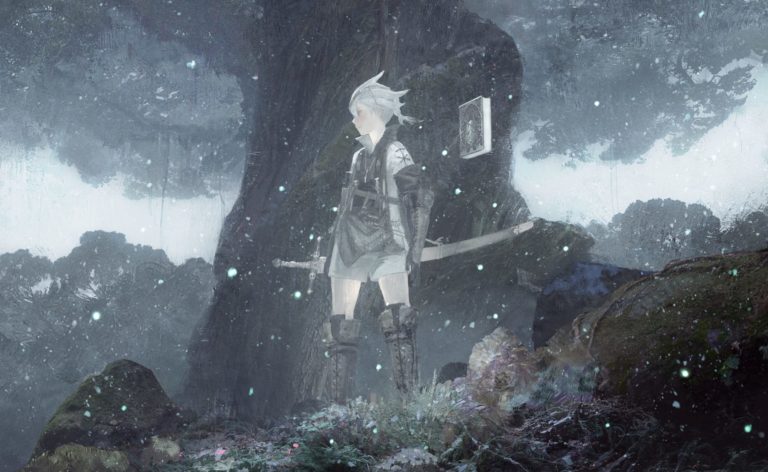 Japanese games have been making a comeback in the wider world these past few years but even Yoko Taro probably didn't foresee the success Nier would become.
Originally a spin-off from the Drakengard series, 2017's PlatinumGames-developed outing propelled the eccentric creator of decisively niche games into the spotlight as much as his visionary peers like Hideo Kojima or Hidetaka Miyazaki, with the franchise having expanded into Square Enix's own Final Fantasy XIV, an upcoming mobile spin-off, while (pre-pandemic) fans of its gorgeously epic music have attended sold out concerts worldwide. It was only a matter of time then before new converts would want the chance to experience the game that started it all.
The remaster we've gotten – Nier Replicant ver.1.22474487139… – isn't strictly the one old-school fans remember from 2010, seeing as two versions were released, starring either a teenage boy or a middle-aged man who's trying to save his younger sister or daughter respectively from a disease known as the Black Scrawl.
The overprotective older brother and blurred lines of familial love may be an overused Japanese trope (yet arguably no worse than the oversaturation of Dad games), but free of marketing interference, fans that revere Yoko should take solace that Replicant is the developer's definitive vision. It also makes far more narrative sense since the story has two halves with a five-year gap between them, showing how your protagonist has grown from a boy into a man, and becoming stronger as a result.
Set in a post-apocalyptic future straddling between fantasy and sci-fi, Replicant's action RPG mechanics aren't too dissimilar from Automata, albeit its fast weapon-based combat is combined with dark magic spells, with one that shoots projectiles like Automata's pods.
It's a competent job from developer ToyLogic, if not on the same level as PlatinumGames, with well-timed deflections allowing you to pull off some impressive aerial counters. The biggest difference is that the remaster has this in smooth 60FPS compared to the original's 30FPS – although the cut scenes still have the frame rate halved, while also adding annoying semi-transparent borders also used in Automata.
Yet while you'll amass plenty of weapons and spells throughout the campaign, once you've unlocked the Dark Lance, charging this up on your foes almost renders the rest of the combat redundant in terms of challenge. The weapons themselves actually hold more interest for containing memories, which expands as you upgrade them, but you're going to have to weigh up whether these little scraps of lore is really worth the repetitive grind for upgrade materials when you're already OP.
The bigger bugbear is Replicant's camera, which also likes to change perspectives from time to time as seen in Automata, which sometimes flips the genre from 3D action into a 2D scrolling shoot-em-up. Replicant arguably mixes up styles even more – so you'll sometimes traverse side-on or top-down, a creepy mansion has Resident Evil-style fixed perspectives, while in another area the screen fades to black before dropping you into a text adventure.
"It's a competent job from developer ToyLogic, if not on the same level as PlatinumGames, with well-timed deflections allowing you to pull off some impressive aerial counters."
There's a variety of ideas but their quality varies. One sojourn into an underground lab puts the action in an isometric perspective similar to something Supergiant Games might have done but also proved frustrating from all the times I couldn't see where I was going.
Evidently, a lot of work has gone into this remaster to improve its original release, such as new character models, improved resolution (albeit only up to 1080p rather than 4K). This also extends to what's arguably been the most flawless aspect of Nier, its astonishingly beautiful score, fully re-rescored with extended passages, where its ethereal otherworldly lyrics whisk you to another world, rousing choirs amp up the larger-than-life boss fights, and key recurring themes will move you to tears.
The remaster unfortunately doesn't get rid of the uninspiring and bland environments you're frequently forced to traipse back and forth just to move the story along, while you also have to contend with invisible walls or try to parse what objects can be interacted with. That the writing may contain some self-aware jibes about the lack of a fast travel system or the multitude of inane fetch quests sadly does not excuse these archaic shortcomings.

What ultimately pushes you through Replicant's often so-so gameplay however are its characters. From sassy uppity enchanted book Grimoire Weiss, to foul-mouthed intersex woman Kainé – whose reason for fighting in little more than lingerie makes just a little more sense than Metal Gear Solid V's Quiet's lack of clothes – to kind-hearted boy and living weapon Emil. Together, they're arguably the most mismatched bunch of oddballs and outcasts in gaming, and you can't help but absolutely care for them.
For those who've played Automata, it shouldn't be a spoiler to say that there is more to discover in New Game Plus, including multiple endings, as well some previously cut content. But although that does provide an incentive to keep playing after rolling credits, it's less compelling than in Automata, which weren't New Game Plus in the strictest sense but more like continuing the story with extended epilogues. In Replicant however, the new narrative insights still require you to essentially repeat whole sections of the game, while a long-winded grind is required in order to see all the endings.
Faithful Nier fans will happily lap up more time in this imperfect world with as wide a smile as on Emil's iconic head. Others who have expected more from modern remasters will find their patience to grin and bear it sorely tested. Yet when those emotional pay-offs do come, they're some of the most rewarding and devastating in any game.
Nier Replicant is at once an improvement over the original while still retaining its dated design frustrations that's not quite at the bar of modern remasters. Yet for all its flaws, the story, bolstered by its grand otherworldly score, has the same deep emotional depths that first won over new fans, and if nothing else, you won't find a more mismatched bunch of outcasts worth caring about.
Yoko Taro's original vision including additional cut content
Beautiful re-recorded and extended soundtrack
Layers of depth to characters gradually revealed on subsequent playthroughs
Narrative pay-offs require some dull tedious grind
Shifting camera perspectives often frustrates
Remaster still visually underwhelming in places
3 / 5
Version tested
PlayStation 4
Related Products
Other Products
Some external links on this page are affiliate links, if you click on our affiliate links and make a purchase we might receive a commission.