Review: NBA 2K23's microtransaction obsession spoils an otherwise great game
2K's latest sports game is at once exceptional and utterly insidious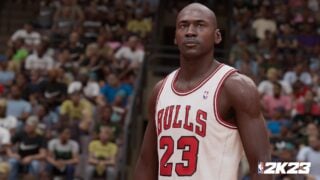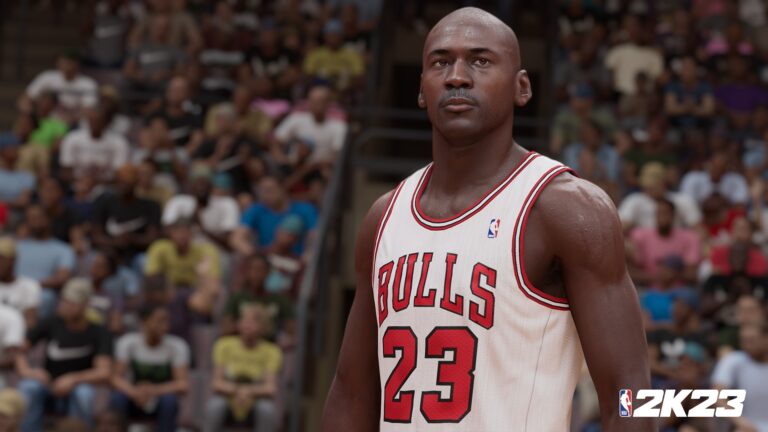 NBA 2K23 could have been the best basketball game ever made. There are times, lots of them in fact, when it feels like a high point not only for the NBA series but for modern sports games.
There are areas of the game that pay such reverence to the sport itself, provide so much fun and such a huge amount of things to do that make the core of NBA 2K23 spectacular. From a sheer gameplay perspective, it's difficult to overstate how much we enjoyed this game.
However, there's a cancer at the heart of NBA 2K23.
For all the amazing things that this game does, for all the strides it makes in terms of historical content that should put other sports games to shame, there is a lingering uneasiness that's riddled throughout the game.
Virtual Currency. Virtual Currency or VC as it's known, has been in these games for a decade, but it's rarely been so utterly prevalent that for players with no interest at all in engaging with the microtransactions, it's impossible to avoid.
From the minute you can interact with the game, it's there. The first thing you'll do when you load the game up is often dismissed an advert to buy packs of virtual cards in MyTeam, a feat that without VC is an endless grind.
But sadly, for sports games, these kinds of MXT-first card game modes are very popular. FIFA Ultimate Team, the endless money generator for EA, has really paved the way in that space, but one of our arguments in favour of the way it's handled in FIFA is that at least it's quarantined in its own mode. This isn't the case for NBA 2K23.
MyCareer, which sees players begin what is supposed to be a basketball career by joining the team of their choosing. I say "supposed to be" because, as has been the case for a few years now, the basketball career itself is a facade to get players into this Second Life-like city full of virtual clothes to buy with real money.
The whole thing seems scientifically designed to make players want to spend money. It is FOMO Plaza. You'll see players walk by in designer clothes, and you know for a fact that they've spent real money, because acquiring most of the game's items without doing so would take dozens of hours of unrewarding grinding in uninspiring missions.
There are items of virtual clothing in the game that cost more in Virtual Currency to purchase for your avatar than they cost in real life. That is the level these games have reached. It is absurd that on day one of this game's release, there were players who'd already pumped more than double the cost of the game itself into their virtual player.
This might seem like a wild notion, but the MyCareer mode in a sports game about basketball should generally be about becoming a better basketball player, in our opinion.
"You'll see players walk by in designer clothes, and you know for a fact that they've spent real money, because acquiring most of the game's items without doing so would take dozens of hours of unrewarding grinding in uninspiring missions."
There's a total disconnect between role-playing as this rookie player making their way onto a team, and competing in the parks and other MyPlayer-based events. There is obviously an audience for that stuff, we just wish it wasn't leeching onto the RPG-like career mode, which if divorced from the filthy lucre it's current welded to, could be great.
To illustrate just how Jekyll and Hyde the whole experience of NBA 2K23 is, we now want to talk about one of the best modes in any sports game, ever.
MyNBA Eras essentially lets players relive some of the best seasons in basketball history, made up of largely-authentic historical lineups. This isn't a simple historical mode that lets you play through highlights (although 2K23's Jordan mode is wonderful) this is a mode for absolute basketball nerds.
A unique advantage of the way player licensing works for the NBA compared to something like FIFA means that the game has access to so many more historical players in order to pull this off. This mode is so detailed, so nerdy and so much fun that you could literally buy the game and just play these old seasons over and over.

It's like playing NBA 2K5 in 4K. A football version of this, playing through the rise of Manchester United, Pep's Barcelona or Celtic's Treble Treble, would be incredible and Visual Concepts should be highly lauded for its inclusion.
And really, that's what makes us so disappointed. The basketball itself is fantastic to play, with the refined shot and trick system making for some of the tightest gameplay in the series, defending feels more rewarding, and it's obviously a visual stunner, so why does the game leave such a bad taste in the mouth in so many of its modes?
Even MyTeam, a mode which has been rightly criticised in the past for just how gambling-adjacent it is (even down to the roulette wheels), feels worse than ever, with an emphasis on cards you can only get from opening packs. Guess how you open packs? Get your credit card out.
Things have gotten so, so bad in MyCareer, it's truly shameful just how much money is required to compete with other players, presuming you're not interested in a full-time job as a virtual basketball player. It's never felt more like the career mode in the game is just a gateway to get you to that city and to make you want to spend money.
There are methods to acquire the virtual currency without buying it, but it's so slow and tedious that's like saying you're contributing to the flattening of the earth by jumping up and down a few times. It's greedy. It's offputting. It is an absolute stain on one of the best sports games ever.
With a normal career mode and a less egregious MyTeam grind, this is a five-star sports game. As it stands, it's a grim reflection of the direction of the genre and the series.
This game should go down as one of the best sports games ever, instead it's a chilling reminder of the chokehold microtransactions have over the genre.
Excellent gameplay
MyNBA Eras should be copied by every sports game on earth 
Visual stunner
Microtransactions have never been more prevalent or insidious 
MyCareer mode is a gateway drug to a gambling addiction 
3 / 5
Version tested
PlayStation 5
Related Products
Other Products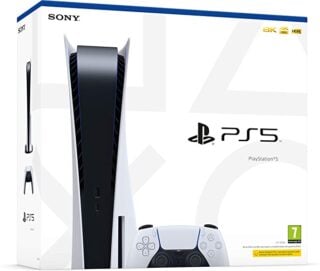 PlayStation 5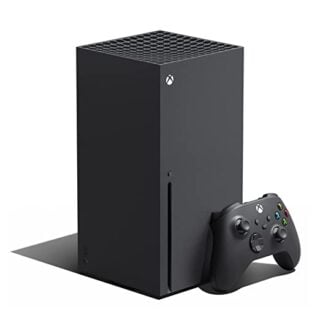 Xbox Series X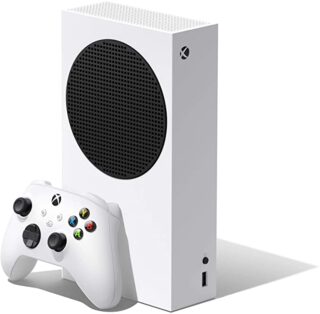 Xbox Series S
Some external links on this page are affiliate links, if you click on our affiliate links and make a purchase we might receive a commission.