Review: The Nacon Pro Compact is an excellent Dolby Atmos Xbox controller
Nacon's feature-packed controller includes built-in Dolby Atmos support and a customisation app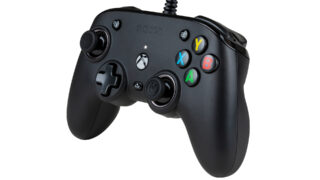 The world of third-party controllers is a tricky one to traverse, mainly because the quality can differ wildly between each product.
On top of that, it takes something unique for a peripheral to stand out among the many other pretenders attempting to to topple the standard controller that comes supplied with each console. Manufacturers have to not only prove that their controller is worthy of replacing the stock option, but also that it offers something unique that makes their product the one to choose above all others.
The Nacon Pro Compact manages to pull this off, providing not one, but three interesting features that potentially make it worth your attention. In fact, since we received it we've been using the Pro Compact instead of the standard Xbox Series X controller in certain situations.

The most immediately obvious selling point of the Pro compact is in its name. This controller is smaller than standard Xbox controllers, although not to such an extreme degree that those with larger hands will feel cramp. Put the two next to each other and the difference isn't enormous, though holding both makes it clear that Nacon's device does feel noticeably smaller in your hand.
Despite the reduced size, however, the position of the thumb sticks is more or less the same as on the normal controller, meaning twin stick games feel perfectly fine to play with no adjustment needed.
The same can't necessarily be said for the shoulder buttons, which are noticeably smaller than the standard controller's buttons and therefore take some getting used to. In games like FIFA 21, which requires regular use of both bumpers and triggers, it can sometimes take a few games to adapt your muscle memory accordingly.
"In games like FIFA 21, which requires regular use of both bumpers and triggers, it can sometimes take a few games to adapt your muscle memory accordingly."
The same goes with the face buttons, which are actually larger than those of the standard controller and have a flatter feel rather than the curved surface of the buttons on Microsoft's pads.
While these buttons are are perfectly comfortable, it can be slightly disorientating if you also own a Nintendo Switch, because the buttons feel very similar to those of the Switch Pro Controller.
We found ourselves regularly pressing A instead of B, X instead of Y and vice versa during button prompts because our brain was telling us we were pressing Switch Pro Controller buttons. Granted, this is a fairly niche problem to have but still one that's worth bearing in mind – if you own both systems, your adjustment period may be longer.

The controller's other buttons have been moved to completely different positions, which can also be distracting at first. The Capture button and the two menu buttons now sit at the extreme edges of the controller, rather than grouped in the middle like they are in the standard Series X/S controller.
This means anyone who's used to hitting the Capture button mid-game without thinking will have to relearn where to put their thumb, because otherwise you'll now hit the Home button (which is right in the middle of the controller where the share button usually is).
Again, all of this is a temporary setback, and with repeated use your muscle memory will eventually adapt and playing the Pro Compact will be no different from using any other Xbox controller.
The form factor isn't the only notable feature in this controller, however. Not only is it smaller, the Pro Compact also claims to be the "world's first Dolby Atmos controller". What this essentially means is that the controller has a lifetime licence for Dolby Atmos for Headphones built in, and this activates any time you plug it in.
"The controller has a lifetime licence for Dolby Atmos for Headphones built in, and this activates any time you plug it in."
Usually, players need to download a Dolby Atmos app and pay a one-time licence fee of $15 / £10.99 to active Dolby Atmos on their Xbox One or Series X/S, and you do still need to install the app to activate Atmos with the Pro Compact.
The difference, however, is that when you plug the controller in the Dolby app acknowledges it by name as a supported device and activates Atmos, waiving the fee.
If you're not familiar with Dolby Atmos for Headphones, it lets you plug in any headset and get high quality surround sound through it. The sample videos on the Dolby Atmos app show how impressive this effect can be, and many games now support Atmos (as well as some content on Xbox apps like Netflix and Disney+).

Naturally, however, the controller only provides access to Dolby Atmos for Headphones format, and the actual quality of the audio will depend entirely on your headset.
Plug in a standard pair of in-ear headphones and the results will be better than standard stereo, but nothing that will replicate the cinema or anything. You'll need a headset that delivers impressive bass to really get the most out of it (we use the EPOS H3 wired headset and the sound quality through the Pro Compact is phenomenal).
The final extra feature the Pro Compact includes is one that took us a little by surprise, because it isn't being marketed as heavily as the form factor or the Dolby Atmos support. The controller also has its own Windows app that allows for customisation.
This app lets the player tweak various aspects of the controller to suit their own tastes. The controller has a switch on the back that switches between stock Xbox settings and custom settings, meaning the player can flip between them depending on the situation.
The settings include accessibility options like button remapping and the option to turn off force feedback, as well as the ability to set the sensitivity of the sticks and triggers.

The stick sensitivity settings let you adjust the dead zones of your sticks and choose one of five 'response curve' profiles. The latter adjusts the sensitivity of the sticks at different positions.
The 'arcade fighting' preset, for example, makes the sticks extremely responsive, meaning just moving them slightly makes the stick act like you've pushed it all the way to the limit.
The 'FPS Pro' preset, on the other hand, does the opposite and is mainly designed for sniper rifles. Here the sensitivity is lessened, so your crosshair moves slower than usual when you move the stick a little (allowing for more accurate aiming) then faster when you push it further.
The trigger sensitivity settings act in a similar way, with four presets. The most useful of these are designed for FPS and fighting games, where you only need to press the trigger down halfway to hit their limit.
This essentially means shots and punches are executed a split second quicker. For most players the difference will be negligible, but for pros who take responsiveness deadly seriously, the option to reduce how far you have to press the trigger to shoot will be a welcome addition.
Before wrapping up, we just want to make note of one other surprisingly impressive feature: the D-Pad. As much as we love the new disc-shaped D-Pad on the Series X and Series S controllers, we still have trouble at times using it for games like Street Fighter titles, where rolling your thumb in circles is essentially for performing moves like fireballs.
We used the Pro Compact for a Super Street Fighter II Turbo session in Capcom Arcade Stadium and had an absolute breeze pulling off quarter circles, half circles and spinning piledrivers with no problems whatsoever. We now plug in this controller without a second thought any time we play a retro title that requires heavy D-Pad use.
"We now plug in this controller without a second thought any time we play a retro title that requires heavy D-Pad use."
When we received the Pro Compact for review purposes we were hopeful that it would be an acceptable enough peripheral that offered reasonable performance and, at the very least, provided the Dolby Atmos support it claimed to offer.
What we didn't expect, however, was that it would perform quite so well, to the extent that it's regularly used as an alternative to our main first-party Series X controller.
The resized shoulder buttons and the repositioned capture and menu buttons take some adjustment, but as far as third-party wired controllers go this is one of the best on the market, and if you've yet to pay for a Dolby Atmos for Headphones licence it's even better value for money.
The Nacon Pro Compact is available in the UK at Amazon, Argos and GAME. In North America it's known as the RIG Pro Compact and can be found at GameStop, Walmart and Target in the US, and exclusively at Walmart in Canada.
With a built-in Dolby Atmos licence, an interesting companion app, and a surprisingly great D-Pad, the Pro Compact is a strong alternative to a standard first-party Xbox controller. Once your muscle memory adapts to the repositioned and resized buttons it's a great controller.
Built-in Dolby Atmos licence works perfectly
Its accompanying Windows 10 app lets you tweak the sticks and triggers
The D-Pad is surprisingly brilliant
A little smaller without being uncomfortably so
The smaller triggers and repositioned menu/capture buttons take getting used to
4 / 5
Version tested
Xbox Series X | S
Related Products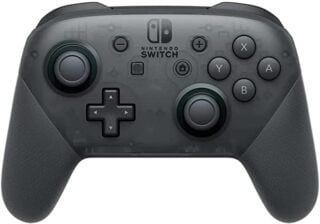 Nintendo Switch Wireless Pro Controller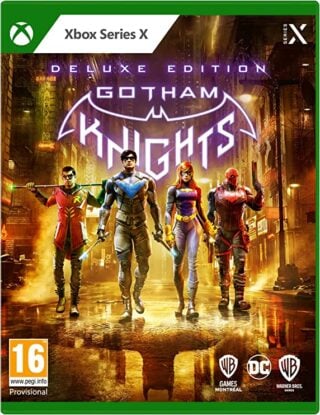 Gotham Knights - Deluxe Edition (Xbox Series X|S)
Other Products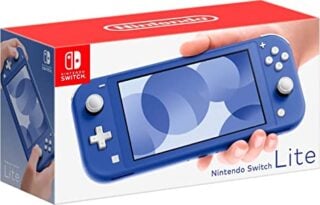 Nintendo Switch Lite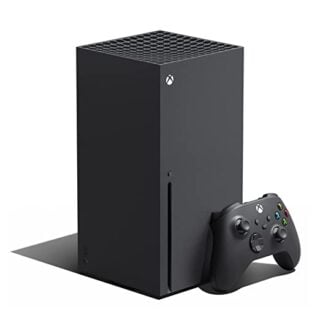 Xbox Series X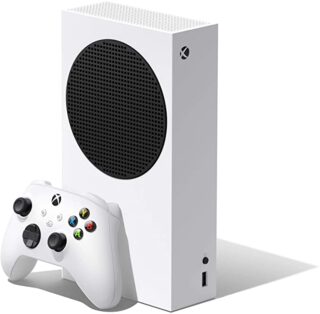 Xbox Series S
Some external links on this page are affiliate links, if you click on our affiliate links and make a purchase we might receive a commission.