Review: Mortal Kombat 1 is another outstanding 2023 fighter
NetherRealm delivers an excellent retkon that will appeal to modern and lapsed fans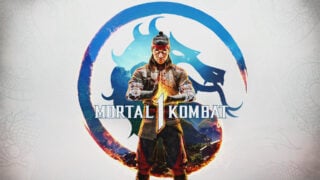 30 years ago, the fighting game genre was at its peak.
1993 saw the home console releases of Street Fighter II Turbo and the first Mortal Kombat, while arcades were getting their successors Super Street Fighter II and Mortal Kombat II. When people talk about the rivalry between Street Fighter and Mortal Kombat, 1993 is the exact year they tend to refer to.
It's perhaps fitting, then, that exactly three decades later both series have returned with a vengeance. Just months ago, Capcom released arguably the best Street Fighter game to date. Now, with Mortal Kombat 1, we believe NetherRealm has accomplished the same thing with its own series.
At its core, Mortal Kombat 1 isn't enormously different from its predecessor, Mortal Kombat 11. The basic combat mechanics are similar, so anyone familiar with any of the past couple of entries should feel immediately at home with the controls and general feel here.
There are obviously some tweaks to freshen things up a bit and ensure it's not a complete replica of the last game, but for the most part it's business as usual. None of this was particularly broken anyway, so we're happy that NetherRealm has chosen not to mess around too much with what was already a winning formula.
"None of this was particularly broken anyway, so we're happy that NetherRealm has chosen not to mess around too much with what was already a winning formula."
One exception to this is the introduction of the Kameos system, in which players can choose a secondary character to stand off screen. By hitting the RB / R1 button either on its own or with Left or Right, you can call on your Kameo to jump in and perform one of three special moves.
It's not the most original idea in the world, as anyone who's ever played a Marvel vs Capcom game will attest, and it even appeared briefly in Mortal Kombat 11's Towers of Time mode where some opponents had tag partners who could jump in.
Its full introduction in the series, however, adds a new level of strategic possibility, as players can now decide when to send in their partner to either help them out of a scrape or add extra firepower to an offensive sequence.
Another element that's seen some improvement is visual detail. Mortal Kombat 11 was certainly no slouch in the graphics department anyway, but this first proper step up to the next console generation has led to vastly more detailed backgrounds, which are jaw-dropping in 4K with HDR turned on.
Other aspects are less notably improved, but that's mainly because they were so effective last time – while character models are fantastically intricate, it's hard to see a massive difference in their facial animations when they were already so lifelike before.
These facial animations are best showcased in the game's Story mode, which pays tribute to the game's title by returning to the beginning and presenting us with an alternate universe storyline, which essentially serves as a complete rewrite of the early Mortal Kombat games.
As one example, without going too far into spoiler territory, the early chapters of Story mode show us Shang Tsung and Raiden, two of the most powerful characters in early Mortal Kombat lore, in initially less powerful roles than we're used to seeing them in.

It's one of the best Story modes we've played in a Mortal Kombat game, and its decision to bring things back to its roots really works in its favour.
The original game was a tribute to martial arts and kung fu movies – it's no coincidence that the likes of Johnny Cage, Liu Kang and Sonya Blade bore more than a passing resemblance to Jean-Claude Van Damme, Bruce Lee and Cynthia Rothrock.
It's great, then, to see Mortal Kombat 1's Story mode returning (at least initially) to that simple idea of a fighting tournament between the Earthrealm and Outworld, with plenty of Asian influence in the backgrounds and soundtrack.
As a result, long-time fans of the series, especially those who may have dropped out over the years as they felt themselves losing track of the progressively more complicated storyline, will love how this game resets everything and focuses mainly on the original trilogy.
"It's one of the best Story modes we've played in a Mortal Kombat game, and its decision to bring things back to its roots really works in its favour."
With the past few Mortal Kombat releases the situation has been that the Story mode was excellent, but there was no real reason to return to it after it had been completed. That's still very much the case here, but at least this time Mortal Kombat 1 has a new mode designed to keep single players occupied long after the Story credits roll.
Invasions mode is an impressively in-depth single-player adventure, which is explored through an almost tabletop board game-style perspective. Players make their way, space by space, through a variety of locations, starting off in Johnny Cage's enormous mansion. Along the way they'll collect items, visit shops and – most importantly – take on a variety of fighters, many of whom come with different conditions or modifiers to mix things up.
Some opponents fight with a certain elemental style, which makes their attacks more powerful against other styles. Players can change to a different fighter at any point on the map screen to combat this, meaning Invasions mode isn't simply a case of picking your favourite character and sticking with them throughout, but instead encourages experimentation with the game's full roster.
Invasions also provides a host of unlockable items as you play through it, and is brilliantly written with numerous easter eggs for Mortal Kombat die-hards. What's more, while it's fairly lengthy as it is, NetherRealm plans to update it with the launch of every new Season, with the overall aim being to make the Invasions mode last until the end of the game's natural life, rather than simply being over in a matter of hours like Story mode.
Add to this the usual Towers – which have been a Mortal Kombat staple since the original game and appeal to those who simply want to pick a fighter and kick lumps out of a steady stream of opponents – and you've got a brilliant trio of modes designed to keep solo players occupied for an extremely long time.
Naturally, there's online multiplayer to be found too, but at the time of writing this review the game's Early Access period was yet to launch, meaning finding battles during the review period was a time-consuming affair. We don't think for a second this will be the case once the game launches, of course.
Once multiplayer is actually well-populated, there's a Kombat League mode which renews every Season and lets players unlock special rewards by fighting their way up the ranks, meaning those who prefer to play online will also have plenty to keep them busy.
The only real negative one could aim at Mortal Kombat 1 is that it still has premium currency which is used to buy certain things in the game's store.
There's a separate store for 'Seasonal Items' – this contains items that can be bought each season with currency earned performing daily and weekly missions. There are around 130 items in Season 1, and there doesn't appear to be any premium tier to speak of so they're all seemingly available through gameplay instead of spending any extra money.
It's perhaps no surprise, however, that the coolest-looking outfits – such as the superb Dia de Muertos Sub-Zero – are found in the Premium Items store, which sells items in exchange for a premium currency called Dragon Krystals. It's a rare downer in a game that consists almost entirely of feel-good moments.
The typical cosmetics microtransaction nonsense aside, this game is to the Mortal Kombat series what Street Fighter V was to Capcom's franchise.
"The typical cosmetics microtransaction nonsense aside, this game is to the Mortal Kombat series what Street Fighter V was to Capcom's franchise."
It's a game that manages to build on everything that came before it, while at the same time presenting it in a way that will appeal to lapsed fans of the series – the ones who still have the ABACABB blood code from the Mega Drive / Genesis original imprinted on their brain but wouldn't know Kotal Kahn if he tore their spine out.
It offers a deeply satisfying combat system – sorry, 'kombat system' – that rewards both skillful play and button-bashing, it's one of the best-looking fighting games we've ever seen and it's got so much content – urgh, 'kontent' – that players will be occupied for along time before the Season structure is even taken into account.
That initial Street Fighter vs Mortal Kombat rivalry from 1993 will always go down as one of the most iconic face-offs in video game history. But 30 years later, fans of both can now make a serious claim that in 2023 they each received the best game in their respective series.
Mortal Kombat 1 is the best Mortal Kombat game to date. It looks stunning, has a brilliant Story mode, its new Invasions mode will keep solo players busy and, above all else, it's an absolute joy to play. Thoroughly essential for die-hards, lapsed fans and newkomers.
Fighters and backgrounds look incredible
Deeply satisfying combat regardless of skill level
One of the best Story modes in the series
Invasions single-player mode is nice and lengthy
It seems the best cosmetics will cost extra
5 / 5
Version tested
Xbox Series X | S
Related Products
Other Products
Some external links on this page are affiliate links, if you click on our affiliate links and make a purchase we might receive a commission.