Metroid Prime is still essential, 20 years later
Whether you're revisiting, or donning Samus's visor for the first time, Prime deservedly sits among the Switch's list of essentials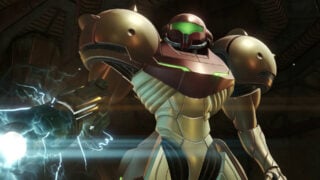 With stunning upgraded visuals and smart quality-of-life tweaks, Metroid Prime is a game that feels just as special today as it did 20 years ago.
Like one of the ancient power-ups hidden in the ruins of the planet Tallon IV, Prime is a time capsule from a different era, when the mechanics of 3D video games were still being figured out, and the first-person shooter remained an awkward teenager of a genre on consoles, with many believing it impossible to flex away from the mouse and keyboard setup of a PC.
Arriving five years before Call of Duty 4 revolutionised the console shooter space, Metroid Prime feels like an alternative take plucked from the multiverse; a unique snapshot in time when a very '90s American shooter team (many of whom worked on the Turok games) spawned its own interpretation of the thumbstick shooter, under the guidance of Japan's master designer Shigeru Miyamoto.
The story goes that it was Miyamoto, in 2000, who first suggested Retro reinvent the then-dormant Metroid series during a visit to the studio. Despite its suggestion that the game feature a third-person view, the Mario creator is said to have insisted on a first-person design. Since all of the original games took place in 2D where hero Samus was clearly visible, this was a big challenge indeed, and Retro had little choice but to create mechanics and designs from scratch.
The result of this most unique collaboration was arguably GameCube's greatest masterpiece. Even today, Prime's systems feel unique, like the visor system that allows Samus to display lore or switch to heat or X-ray views on the fly, the slick lock-on shooting and platforming mechanics, or the third-person morph ball, which has you rocketing up Tony Hawk-style half pipes, or crawling up the walls in grand 3D mazes.
While shooting is integral to Prime, a big part of its appeal is that it's actually more of an adventure game, with players spending most of their time solving puzzles in its beautiful alien landscape. Each room is like an art gallery that's also a crime scene, as Samus scours for clues with her scan visor, hoping to discover the mystery behind Tallon IV – a hostile planet twisted and poisoned by the mysterious asteroid-borne element Phazon.
The opening sets the tone, with Samus investigating a derelict space station covered with the scars of battle and ominous, dead alien experiments. The bounty hunter scans for clues with her visor and sneaks through gaps in morph ball mode, with just a few barely-living critters to finish off with her blaster. After encountering a mysterious foe and triggering a self-destruct sequence, Samus escapes the ship and descends to the surface of Tallon IV, where the detective story truly begins.
In the spirit of classic 'Metroidvania' games, players spend their time on the planet exploring a sprawling map of interconnected rooms and corridors, solving smart puzzles and collecting hidden abilities that unlock new methods of traversing the world.
Like its predecessors, Tallon IV's environments interconnect like a giant puzzle. Samus's investigation takes her deeper into the planet, uncovering ancient ruins, lava-filled caverns and snowy mountain tops, and eventually, in the path of hostile alien forces seeking Phazon's power for themselves.
Prime is a game that sucks players in with its stunning art direction and incredible atmosphere. The title set the benchmark for immersion in video games back in the day, and that still rings true here.
Subtle but impactful animation work means players feel like they're inside Samus's iconic spacesuit. Her visor will react to the environment by steaming up or splattering with rain, as her suit emits ominous ticks around the deadly radiation of the Phazon infecting the planet. The world has been given a similar level of consideration, and scanning the environment reveals scientific explanations for virtually every crumbling wall or organic curiosity.
"Every room is like an art gallery that's also a crime scene, as Samus scours for clues with her scan visor, hoping to discover the mystery behind Tallon IV"
This incredible level of detail is heightened by the stunning atmosphere created by Retro's sound design and art direction. Like the original Metroid games, players feel utterly isolated and threatened in this alien world, with no extensive cut-scenes or co-op companions to interrupt the mood. Samus is totally alone on Tallon IV, and she discovers its dark secrets alongside the player.
Significant credit must be given to the teams who worked on Remastered (many support studios are named in the credits if, disappointingly, not the original team) as Prime is easily as striking today as it was in 2002. Remastered does an excellent job of layering stunning detail over the original designs – this is arguably one of the best-looking games on Nintendo Switch – with a level of commitment to authenticity that is so often lost in projects of this kind.
For those who played the GameCube release, Prime Remastered does what all the best remasters do in looking just how you remembered it in your head, until you actually compare the two and realise just how significantly details have been improved.

Remastered also includes other welcome quality-of-life improvements, many of which were first introduced in Wii's 2009 Metroid Prime Trilogy. Players can now choose between traditional, twin-stick or motion controls, a new jump ability from the third Prime game has been added to the Morph Ball, and a generous gallery of artwork and 3D models can be unlocked by reaching various milestones in the campaign.
It's rare that a remaster feels this compelling and well… new, two decades later. Metroid Prime was Nintendo's crowning achievement of the GameCube era, and today, in a market saturated by competitive online shooters, it's arguably even more of a treasure.
Thanks partly to some genuinely stunning visual upgrades, Retro's game feels just as fresh and modern in 2023 as it did back in the day. Whether you're revisiting, or donning Samus's visor for the first time, Prime deservedly sits among the Switch's list of essentials.
Two decades later, Metroid Prime feels just as fresh and modern in 2023 as it did back in the day. Whether you're revisiting, or donning Samus's visor for the first time, Prime deservedly sits among the Switch's list of essentials.
Prime still feels fresh and modern, 20 years on
Stunning visual upgrade, that remains authentic to the original
Gorgeous audio design
Welcome control improvements
Fast travel would've been welcome
5 / 5
Related Products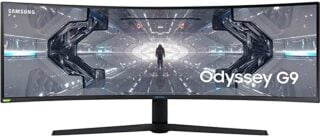 SAMSUNG 49-inch Odyssey G9 Gaming Monitor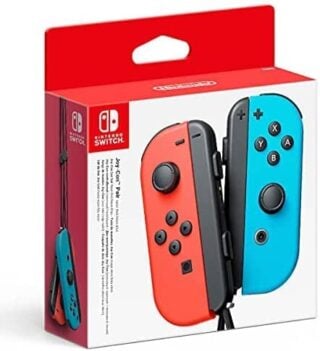 Nintendo Switch Joy-Con Pair

£54.95
Other Products
Some external links on this page are affiliate links, if you click on our affiliate links and make a purchase we might receive a commission.