Review: Metroid Dread is the comeback fans have been waiting for
Samus returns with a polished and cinematic side-scroller that achieves nearly everything we hoped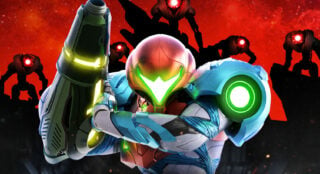 After nearly 20 years without a mainline instalment, Metroid fans probably would've taken anything they could get at this point, as long as it had Samus Aran, some power-ups, and intimidatingly snug gaps for her to roll through.
But with Metroid Dread, developer Mercury Steam has delivered a truly fine comeback that's worthy of that anticipation. This is pretty much everything fans hoped for: a faithful, big-budget revival for Nintendo's space-faring side-scroller, which is both respectful to the franchise's traditions and introduces its own original flourishes that hint at what its future could be.
Following several experimental instalments that have tried and failed to capture what makes the classic Metroid games so beloved, Dread finally feels like the series comeback we've all been waiting for.
The Switch instalment is set after the events of 2002's Fusion – which, incredibly, was the series' last new side-scrolling instalment – and has Samus dispatched to the mysterious planet ZDR. The bounty hunter is here to investigate reports that the X parasite – the focus of Fusion – has re-emerged, and that a robot unit sent to investigate has since disappeared.
In the game's opening cut-scene, Samus encounters a mysterious aggressor resembling a Chozo, the alien race who raised her and which was previously thought to be extinct. After a swift and decisive defeat in combat, our hero is left stripped of her abilities and trapped in the underground of ZDR, with her only objective to escape to the surface and reclaim her missing powers along the way.
So far, it's so Metroid then: and that's wonderful news for everyone desperate for a series return that does the franchise justice.
After the missteps of Other M and Federation Force, the overwhelming sense when beginning your adventure through ZDR's moody and foreboding environments is, 'thank goodness, this feels like a Metroid game'. While the soundtrack isn't quite up to the incredibly high standards of past games, Dread is drenched in atmosphere and feels exactly like a continuation from Fusion.
It never quite hits the design heights of Super Metroid, but it emulates that game's formula wonderfully and introduces many elements that feel tangibly modern. Combat, for example, which has Samus Aran dodging and countering as if in a premier action game, feels utterly sublime and looks spectacular.
This more action-focused formula was first seen in Samus Returns, the 2017 3DS remake of Metroid 2. But it's now clear that was just a proving ground for Dread, which perfects its combat to the point where it feels like the series can't go back to the era before Samus pulled wrestling moves on alien cave critters.
Some of Dread's boss fights – all of which are varied and excellent – feel like straight up beat-em-ups, with players required to use the full suite of their arsenal and abilities to dodge and counter their opponent. And they pack a punch too: the final boss took us *six hours* to beat.
"It never quite hits the design heights of Super Metroid, but it emulates that game's formula wonderfully and introduces many elements that feel tangibly modern."
Like Mercury Steam's previous 3DS Metroid attempt, Dread feels brilliant to play thanks to a slicker, more agile Samus. On top of her standard items and abilities, Samus can now slide and manually aim her arm-cannon on the fly.
At first, balancing all of these abilities can be tricky, but once mastered, navigating environments becomes a zen-like flow as you slide through gaps, punch through enemies and precision-shot blocks of scenery like it's second nature. This will feel instantly familiar to Samus Returns players, but it feels even smoother at 60fps and HD.
Samus will add to her suite of abilities as she defeats bosses and explores further into ZDR, in the process rewarding and empowering the player for their achievements. Again, Dread does a great job of mixing series stalwarts, like the grapple beam and morph ball, with fresh abilities, and by the time you're powered up you'll feel like you're playing a Ninja Gaiden action game.
Cinematically and narratively Dread feels like a natural step forward for the series, with frequent camera flourishes and polished cut-scenes combining for a classic Metroid that feels totally in line with Metroid Prime's contemporary approach.
By the time the credits roll, players will know more about Nintendo's famous bounty hunter and feel some closure to the series' 35-year-old story arc (Dread is billed as the final entry in the story encompassing Metroid 1, 2, Super and Fusion).
After the tonal mess of Other M, which at times felt like a different series entirely, it's a pleasant surprise to experience a Metroid game that tells a story while also maintaining its famous atmosphere and feeling of isolation.
Most of the game's mood comes from its procession of visually striking environments, which in true Metroid fashion covers the full gamut of biomes including fiery caverns and snow-covered ice fields.
Like previous Metroid games – and the genre that's named after it – exploration is at the centre of the experience here, with Samus forced to backtrack and hop between the various different areas of ZDR, which are linked together via trams, elevators and sci-fi teleporters.
The level design is never as smart or intricate as some of the classic series entries, especially in the occasional sequence where Mercury Steam commits the sin of hiding the next area behind an unmarked block, but most of the time it's consistently pretty and fun to discover.
It's fair to say that some of the environments are stunning, including alien research facilities reclaimed by the sea, tramways stretching through a moon-lit rainstorm and the jungle ruins of an extinct civilization. There's no doubt that Mercury Steam has nailed the look of the Metroid series, and pleasingly the environments aren't totally static either, with many existing areas evolving as players progress through the story.
And we're yet to mention Dread's biggest new mechanic: The EMMI are near-indestructible robots who gatekeep much of the game's unlockable abilities. These new foes add tension – and yes, dread – to exploration, thankfully without appearing too much and making the experience overly stressful.
Unlike Resident Evil's Mr. X, who stalks players throughout the game and can appear at any time, Metroid's EMMI only patrol certain areas of the map indicated by special doors which they can't bypass themselves. Once inside these zones, the EMMI will hunt Samus down in response to any noise you make, either by shooting or jumping, and if they spot you, a chase ensues.
"The EMMI make up part of a Metroid adventure that's well-paced, full of highlights, surprising introductions and a near-perfect balance of fan service."
Being caught by an EMMI results in instant death (unless you can perform a tough-to-time counter-press) and the only way to escape them is to somehow make it back into hiding, either by sprinting out of range or using a cloak ability.
The ultimate objective is to evade the EMMI long enough until you're able to explore and find a route to a temporary Omega Cannon ability, which is safeguarded by a mini-boss. Once obtained, the Omega Cannon initiates a wonderfully tense sequence where Samus has to aim the weapon from an over-the-shoulder view, carefully pointing it at the approaching EMMI's weak spot as it marauds forwards and the gun powers up painfully slowly.
Like most things in Dread, the EMMI appear just often enough to inject a change of pace into the story without overstaying their welcome. The concept evolves as future robots possess different abilities that require you to change your strategy, and beating them and making their patrol area safe to explore is always satisfying.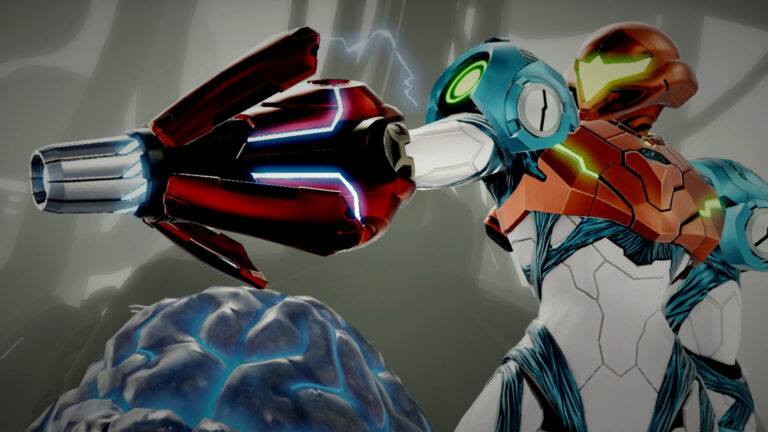 The EMMI make up part of a Metroid adventure that's well-paced, full of highlights, surprising introductions and a near-perfect balance of fan service. And that's without mentioning some of the very welcome accessibility features, such as how you can sort the map screen by door or item type, which arguably makes Dread the ideal starting point for newcomers as well.
The 'Metroidvania' space has been well-stocked in recent years, with games such as Axiom Verge and Ori offering excellent modern alternatives to Nintendo's series. But none have been able to replicate the feeling and thrill of Super Metroid et al as effectively as Mercury Steam has with Dread.
The best thing about Metroid Dread is how it simultaneously feels staunchly loyal to the series' traditions, but also a meaningful upgrade on what came before. With that, it's both a fine conclusion to one of gaming's most beloved sagas, and a glimpse at how it could yet thrive under the guidance of a studio that's proved itself as a worthy custodian.
With a near-perfect balance of nods to the past and fresh ideas, Metroid Dread brings cinematic flair, fast-paced action and a surprising story to the side-scrolling classic. This is the comeback fans have been waiting for.
Dread feels distinctly Metroid
Sublime, fast-paced combat
Visually stunning environments
An expert mix of old and new abilities
Some early progression isn't well marked
5 / 5
Version tested
Nintendo Switch
Related Products
Some external links on this page are affiliate links, if you click on our affiliate links and make a purchase we might receive a commission.