Review: MediEvil PS4 fails to modernise a cult favourite
PS4 remake is a harsh reminder of how far games have come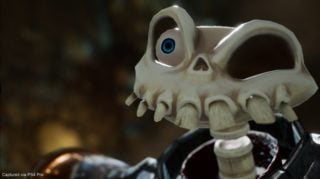 "Sometimes dead is better," reads an iconic line from Stephen King's Pet Sematary, and one that seems rather fitting when it comes to MediEvil.
Sony's cult PlayStation action-adventure game recently turned 21-years-old, and fans haven't been treated to a new release since 2005's PSP launch game MediEvil Resurrection (which was also a remake of the original).
Cue this shiny new PS4 offering courtesy of Other Ocean Emeryville, best known for handling the 3DS version of Minecraft. It promises to reanimate the corpse of the first MediEvil once again, but – as Mr King's warning suggests – when you bring back the dead the results aren't always pleasant.
This 2019 MediEvil once again tells the tale of Sir Daniel Fortesque, a former knight who's been accidentally brought back to life and now has to stop the evil sorcerer Zavok from taking over the kingdom of Gallowmere with his undead army.
The resulting adventure is one that players enjoyed back in 1998, but a cursory glance at our calendar suggests that it isn't actually 1998 any more, and as times change tastes do too. Sadly, MediEvil isn't a game that's aged particularly well, and in adamantly sticking to the original recipe Other Ocean has created a product that no longer pleases the palate.
The obligatory visual improvements are merely okay. Rather than a simple HD remaster, the game's characters and environments have all been recreated for a more modern look. Unfortunately, it's the look of a modern low-budget indie game rather than what was at the time considered a triple-A title.
Some of this isn't necessarily the developer's fault. Although the original game was comical in nature it still had a fairly moody setting, with plenty of dark areas and lots of muddy greys, blues and greens. So given the team was dealing with a relatively murky art style in the first place it could only really have done so much. One thing that could improve this is HDR, but at the time of writing the game doesn't support it and it's unclear whether it'll be coming in a patch.
"The game's camera is nothing sort of shocking, occasionally feeling like it's actively trying to get itself into the worst possible position to thoroughly annoy players."
Other elements are a little less easy to forgive. The game's camera is nothing sort of shocking, occasionally feeling like it's actively trying to get itself into the worst possible position to thoroughly annoy players. Again, this was the case in the original game too, but that was more a byproduct of its time: this recreation had every opportunity to revamp the camera.
Indeed, the game's executive producer stated on an official PlayStation blog a couple of months back that "[the team's] credo was, do what [the original development team] did, and don't change anything unless you have a good reason to change it". Depending on your 'glass half full or half empty' stance, this philosophy is either a noble attempt to retain the original's feel, or a missed opportunity to apply more than two decades of improvements to a dated adventure. We're more inclined to lean towards the latter.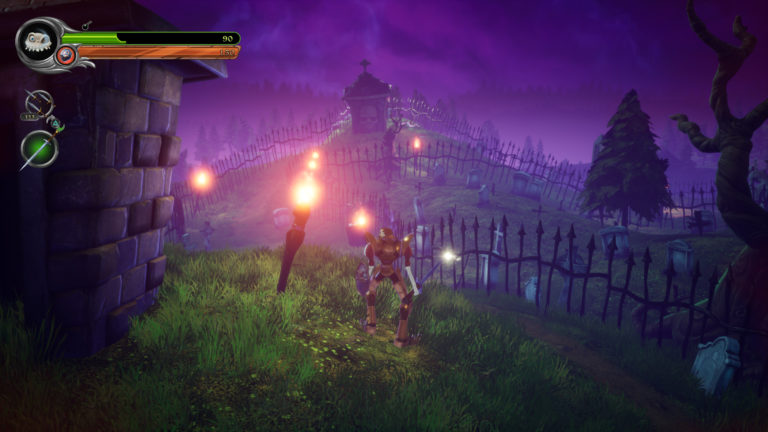 Other remakes such as Crash Bandicoot N Sane Trilogy, Spyro Reignited Trilogy and Crash Team Racing Nitro-Fueled were a critical success because their genres have aged well over the years. For all the graphical splendour of modern interpretations of the genre, when it comes to their feel and mechanics they haven't changed much: Super Mario Odyssey's running and jumping are essentially the latest iteration of a control system that goes all the way back to Super Mario 64, and Mario Kart 8 is still just Mario Kart DS at its core.
As an action-adventure game, MediEvil doesn't enjoy such evergeen status. This particular genre has continued to evolve with each console generation, and the likes of God of War and the Arkham games have ensured that something like this now feels… well, medieval by comparison. Play the PS1 original today and you'll find a game that has aged terribly with an awful camera and uninspired combat, and sadly this remake is authentic to a fault.
It may look better than the original MediEvil, but the improvements stop there. This could have been the beginning of a new breath of life for a cult favourite, but instead it's probably the final nail in the series' coffin.
A decent enough visual upgrade...
... to a game that has aged terribly
Combat feels archaic compared to modern action adventures
The camera feels inspired by The Blair Witch Project
2 / 5
Version tested
PlayStation 4
Related Products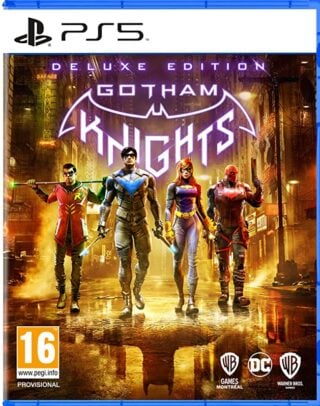 Gotham Knights - Deluxe Edition (PS5)
God of War Ragnarök (PS5)
Other Products
Some external links on this page are affiliate links, if you click on our affiliate links and make a purchase we might receive a commission.