Like a Dragon: Ishin! is a welcome release for Sega's stylish samurai saga
History class is in session and you best behave: the teacher's a hardened gangster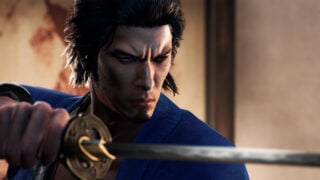 It's a sign of Yakuza's growing cultural cache that an instalment once deemed too idiosyncratic for Western audiences has been localised and given a semi-lavish updating. Like A Dragon: Ishin! isn't quite a full-bodied remake to match the earlier Kiwami updates, but is certainly no phoned-in cash grab and rather artfully places it in the current Like A Dragon landscape.
At first glance, you can understand the apprehension towards localising Ishin! back in 2014. The action relocates from the seedy arcade wonderlands of present-day Japan to Kyoto in the 1860s, a city undergoing great political upheaval that takes a few hours to find your bearings in.
It boils down to civil war between imperial loyalists and the military government, but a lot of the specifics need to be teased from glossary terms tagged to text boxes and a Wiki's worth of reading material buried in sub menus. It doesn't have the instant cops-and-robbers fun of the modern-day tales.
Given time, the Yakuza magic bubbles up. Our lead, Sakamoto Ryoma, is pulled from the history books, but is modelled on legendary Yakuza stud Kazuma Kiryu. It creates a fascinating what-if scenario where his story roughly follows the footsteps of the real-life Ryoma, but those same feet are also used to kick bandits into rivers.
It's the Assassin's Creed-ification of history: a secret story 'behind' known events. Yes, Ryoma did help engineer the Satsuma–Chōshū Alliance, but did he do it by force-feeding one of its leaders a pot of sour plums? Citation needed.
If Kiryu's presence offers a firm foothold in a chewier tale, he's lent support from allies and enemies lifted from the wider series and recast as the main figures in his adventure. It ends up behaving like one of the Star Trek: The Next Generation episodes where the crew play dress up in the holodeck. Look, it's Taiga Saejima but he's a captain in the police force. Hey! It's Haruka, but she's a poor farmgirl. Whoa! It's Majima except – no, he's basically the same cycloptic maniac in any setting.
Anticipating which face will pop up next works as killer fan service, but genuinely stirs up deeper resonance than that. You can't help but drag in associations from other games; when Ryoma goes undercover in the vicious Shinsengumi to pursue his master's killer, there's a real dramatic charge in seeing its ranks filled with the most duplicitous snakes in the Yakuza universe. You don't have to understand the history of this police force to grasp the threat – just look at the rotten bastards in the room.
It's in the cast you also see how the game has been tweaked to suit 2023. While most cameos remain untouched since 2014 Ishin!, characters from Yakuza 0, 6 and Like A Dragon are added, so you get to again face off with 0's Kuze and Awano; two of the best villainous smirkers ever seen in a game, and another great face wrinkle showcase for the studio's character artists. Your mileage may vary on these inclusions, but for this fan, Ishin! feels like a complete celebration of the series.
Put the historic specificity and performances to one side and what remains is classic Yakuza. There's a small open world city, Kyo, to explore, which is packed with side missions, social hangouts and a smattering of RPG elements. The city is one of the series' weaker settings; for obvious reasons it lacks the electric pizzazz of Kamurocho, asking you to get excited about dusty alleys and endless wooden buildings. And splitting its main districts with a winding corridor makes it a chore to navigate without coughing up for palanquin rides.
"Put the historic specificity and performances to one side and what remains is classic Yakuza. There's a small open world city, Kyo, to explore, which is packed with side missions, social hangouts and a smattering of RPG elements."
Side stories are similarly disappointing. Usually these are where writers stretch their comedy muscles to dress up otherwise standard chores. Outside of repeat run-ins with a cultist parade most encounters here slip from memory, with a drab overreliance on filling loyalty gauges by handing over vegetables. These feel designed to justify a farming side gig you run at home, a location that's so tucked away it becomes easy to ignore. We love a radish-chopping minigame as much as the next Yakuza fan, but not everything is as neatly integrated as it might be.
You sense similar overstuffing in role-playing elements which sit between the scrapping of Kiryu's adventures and the full-on turn-based action of Yakuza: Like A Dragon. While the game is a real-time brawler, there's character levelling and weapon blacksmithing that feels closer to developing Kasuga's equipment.
As in Like A Dragon this means grinding in dungeons for rare materials, though you're rewarded with enough powerful blades after boss fights that you don't need to engage with any drudgery beyond crafting a sharper sword to gain a foothold early on. There's certainly none of the prescribed late-game grinding that slowed Like A Dragon to a crawl.

Once you enrol in the Shinsengumi you're given access to support troops. Rather than appear as AI fighters alongside you, they grant stat buffs and special attacks you trigger during fights. Think giant gusts of icy wind or chained lightning – silly magic that sits at odds with the sincerity of the more climactic duels. In the original Ishin!, troops joined you in specific Shinsengumi missions, but here they stick around for the whole game, giving you the chance to finesse Ryoma's build.
Managing these troops is a sub-game in itself, equivalent to running a business in the modern day Yakuzas. You enlist helpers from people you meet in side quests and train them up, in turn recharging them faster in battle or unlocking playful synergies between troop cards. In truth, they feel a little extraneous for the purposes of the story path which feels balanced around core combat (as it was in 2014). As with blacksmithing, troops only become relevant as you push into 'endgame' side content: the harder Shinsengumi missions, or fighting up arena ranks.
That you can ignore some of Ishin!'s systems is testament to the combat, which shines without the need for extra gimmickry. Introducing swordplay to the mix shifts the emphasis from blunt instrument beatdowns to something more precise. Yes, there's a brawler style, along with gunplay and a whirling gun/sword combo that is great for wiping out gangs of weaker hoodlums, but it's the clashing steel, daring parries and swift footwork of swordfighting where Ishin! properly sparks to life.
Get a few upgrades under your belt – handily, the more you use a style, the faster you can level it up, letting you really favour one style if you choose – and it's easy to live a fantasy samurai life. Waiting for nervous goons to strike before countering with a near-fatal darting counterslash feels like the height of cinematic cool, especially finished off with a stabbing heat move that results in a Kill Bill-ish blood geyser.
But it's the one-on-one duels where everything comes together. Not only are you facing off against legendary Yakuza icons throughout, but the choreography of the intros and mid-fight quick time events set these fights up as clashes for the ages. In action it's more of a subtle dance full of quick surgical cuts, but the impression the fights leave is massive. The final third of the game is particularly strong; all the politicking is put aside for a parade of very angry dudes to slice and dice in increasingly dramatic locations. We wish history lessons were told this way.
Here, on the central path, Ishin! is at its strongest: big drama, played out with big personalities. And it's here you really understand the decision to localise this relative oddity: the clang of sparking blades, the villain's smirk, the sweet taste of revenge. Whatever the language, some things are universal.
Like any swordsman learning their craft, Ishin! starts unsteady and builds in confidence. Some ideas struggle to earn their place in the overstuffed mix, but with a propulsive tale, told by some of our favourite gaming characters, it's easy to get swept up in Like A Dragon: Ishin!'s samurai cool.
Brilliant deployment of classic heroes and villains
Swordplay is refreshing after years of thumping
Hits its dramatic stride in an epic final stretch
Typical minigame spread to eat up your hours
Story takes a few hours to get its claws into you
The look and layout of Kyo gets boring quickly
4 / 5
Version tested
PlayStation 5
Related Products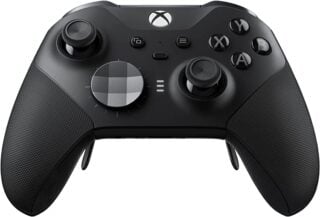 Xbox Elite Series 2 Wireless Controller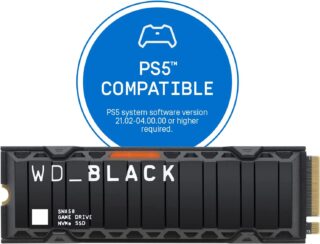 WD_BLACK 500GB M.2 SSD with Heatsink
Other Products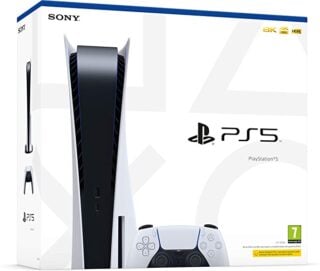 PlayStation 5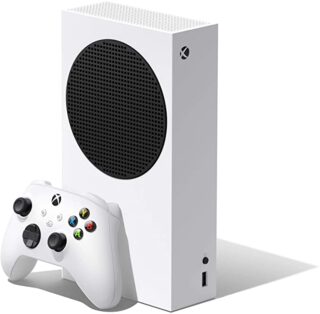 Xbox Series S
Some external links on this page are affiliate links, if you click on our affiliate links and make a purchase we might receive a commission.