Review: Lego Star Wars – The Skywalker Saga is one of the best Star Wars games ever
TT Games does the series justice with a revamped formula and its very best Lego game to date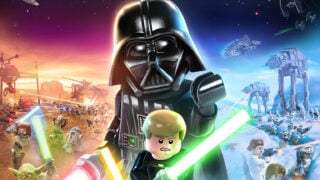 TT games loves Star Wars. You'd have to in order to make what is now the fifth or sixth Lego Star Wars game, depending on which in the series you count. But from the minute you begin Lego Star Wars The Skywalker Saga, it's impossible not to feel absolutely overwhelmed with the reverence for the legendary franchise.
As we played more of it, not only did we have an amazing time reliving the highlights of the series in new, impressive levels, but it also unlocked a level of Star Wars fandom in us that we had forgotten. This isn't someone standing in the back of Forbidden Planet bemoaning that you don't know the lore from Star Wars Masters of Teräs Käsi, this is a fellow Star Wars mega-fan freaking out with you about how amazing Duel of the Fates is or laughing about prequel memes.
It's really easy to tell when a developer absolutely adores their subject matter, and it's hard to remember ever playing a game where it's more prevalent. It feels like TT knows that this is very likely its last chance to do this series justice, and it's not only done that, it's created what is the very best Lego game, and frankly, one of the best Star Wars games that has ever been made.
By shedding its previous formula, it never once felt like we were playing through simple refreshes of classic Lego levels. Instead, thanks to a new camera angle and a larger differentiation of classes such as Jedi or Scoundrel, the game feels remarkably fresh.
Now viewed from a third-person perspective, Lego Star Wars The Skywalker Saga is a much more mechanically interesting game than the Lego games of the past. While there's still a bit of the old "smash everything, build something, move on", the speed with which The Skywalker Saga moves from mechanic to mechanic means that there's never even half a chance to get bored of what you're doing.
Lightsaber combat is better than it's ever been, the third-person shooting feels great, and although the melee combat could be a bit better and doesn't feel as fleshed out as it could, it's practically the only complaint when it comes to the refreshed mechanics.
The Skywalker Saga covers all nine films in the main Star Wars series, with each of the films being split into five levels. However, between these levels, you'll spend time on the more than 20 planets that each has open areas to explore. In order to combat repetitiveness, the actual levels in the game are much shorter than in previous Lego Star Wars titles. Likely due to the fact that the team was able to harness these smaller interstitial areas in order to make the world feel bigger and levels more concentrated. It's a great trade-off.
The Skywalker Saga is full of the trademark Lego game humour, but it feels like TT Games has taken it up a notch to write what is easily one of the funniest games we've played in years. There's a combination of the classic Lego slapstick, brilliant sight gags and great voice acting, that, while not a dead-ringer for the real actors, works great.
The game has 45 levels, so it's unlikely that you'll reach the end and feel like you've not had a complete Star Wars experience, and even if that is the case, there are 140 side missions to complete. You read that correctly. 140 side missions, 731 puzzles, 135 level challenges and 380 characters.
There is an absolutely astonishingly large amount of things to do in The Skywalker Saga. While some of the side quests can be short jobs you'll finish in two seconds, a good few of them are far more involved, and they all have unique, hilarious writing. This is the area of the game it feels like the team had the most fun absolutely cramming as many jokes and references in as they could.
"It feels like TT knows that this is very likely its last chance to do this series justice, and it's not only done that, it's created what is the very best Lego game, and frankly, one of the best Star Wars games that has ever been made."
Each of the open areas is also great fun to explore. They're much larger and more interesting than we'd expected. If you've played the previous entries in the franchise, you'll remember that the different levels would be linked by the Cantina, a small hub area where you could do a bit of puzzle-solving and find a few secrets.
Each of the open areas on the various planets of The Skywalker Saga is about 20 times the size of that. You could spend hours on just one of them, doing side quests, collecting the new upgrade currency – Kyber Bricks – and finding characters.
When you finish the main quest, it feels like you've barely scratched the surface. The urge to collect everything in these games has always been strong, but it's never been more of a task than in The Skywalker Saga, and if this is truly to be the definitive Star Wars game, that's a great thing.
The only real missing piece from The Skywalker Saga is the lack of levels dedicated to the spin-off films such as Rogue One or Solo, but they're not terribly missed. The Mandalorian only being represented by a playable character (albeit with an adorable Grogu by his side) is a shame, but if this game is the success that the rampant anticipation seems to point to it is, we could see another, a smaller title focusing on the Star Wars TV universe, especially as that section of the Star Wars franchise continues to expand.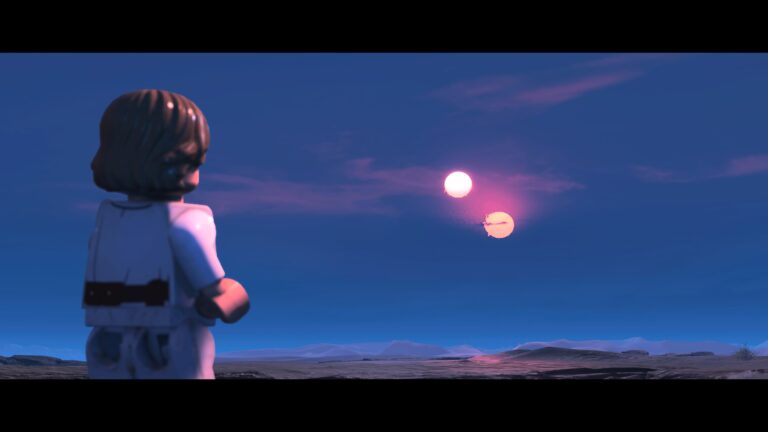 Lego Star Wars The Skywalker Saga treats Star Wars as well, if not better, than any iteration of the franchise in history. It's incredibly devoted to fans from all generations, it's genuinely hilarious and the gameplay changes elevate what would have already been an excellent tribute to the biggest Sci-Fi franchise ever into an excellent game.
The sheer amount of things to do and see around the galaxy will likely keep you occupied until Disney decides to spin up another trilogy. It's hard to imagine this game being any better than it is beyond some incredibly minor nitpicks, and for those who hold the PS2 games incredibly dear, it's everything they could have ever wanted.
By the time credits rolled on The Rise of Skywalker and the twin suns of Tatooine set for probably the final time in Lego form, it was a melancholic moment for a franchise that has transcended generations, both in video games and in real life. But, with all of the galaxy to explore, and about 1 billion collectables to find, it wasn't the end. To paraphrase a legendary Jedi, we'd only just taken our first steps into a larger world.
It feels like TT knows that this is very likely its last chance to do this series justice, and it's not only done that, it's created what is the very best Lego game, and frankly, one of the best Star Wars games that has ever been made.
Unmatched respect and love for Star Wars
The best Lego gameplay ever
An almost endless galaxy to explore
Incredibly funny
Little Disney+ show representation
5 / 5
Version tested
PlayStation 5
Related Products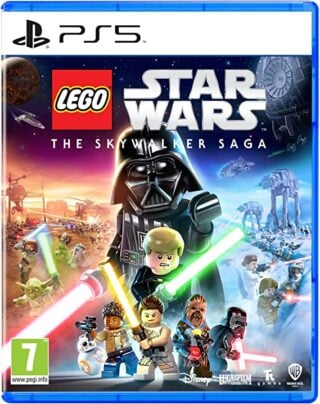 Lego Star Wars: The Skywalker Saga (PS5)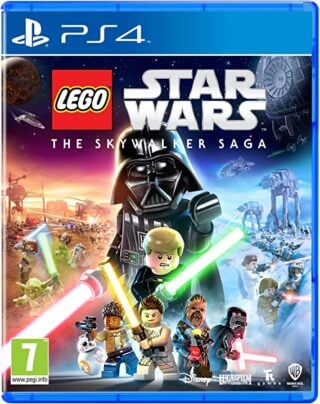 Lego Star Wars: The Skywalker Saga (PS4)
Other Products
Some external links on this page are affiliate links, if you click on our affiliate links and make a purchase we might receive a commission.