Hogwarts Legacy delivers a stunning world in an excellent, if sometimes dated, RPG
Smart fan service, satisfying combat, and an impressive Hogwarts make this the definitive Harry Potter fantasy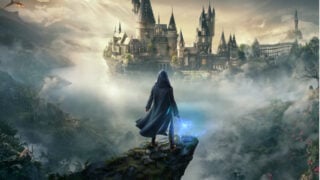 Harry Potter is a generational franchise. For many who were born in the early 90s, the impact of the books, and later the films, is akin to Star Wars for those born a generation earlier.
It's spawned multiple theme parks, broadway shows, and endless merch stocking the shelves of almost any shop you go into, but surprisingly, until now, no attempt at a massive, blockbuster video game. Unfortunately, it's arrived after many people are understandably questioning their ties to the Wizarding World due to comments made by series creator J.K. Rowling.
And although Rowling was not involved in the development of the game, her impact as the creator of the franchise is firmly felt regardless, so it's absolutely understandable that some will decide not to endorse Avalanche Software's game due to her publicly-stated, harmful views regarding the rights of transgender people. (For a full breakdown of the situation, we recommend this article by Glamour. Warner has publicly distanced itself from Rowling).
Avalanche Software's game is an open-world RPG set around 100 years before the adventures of Harry, Ron, and Hermione, and after 35 hours with the game's lengthy main quest, some dated open-world elements aside, it's difficult to regard it as anything other than a success for those who've long awaited a triple-A Hogwarts game experience.
You play as a student who develops magical abilities later in life, joining Hogwarts in the fifth year. When creating your character, you're free to give them any combination of complexion, hairstyle, or skin color you'd like. You then choose whether you'd like to be referred to as a witch or a wizard (which from our experience only changes which dormitory you have access to), and what kind of voice you'd like.
It's soon apparent that your magical powers aren't simply restricted to turning your classmates into ferrets and changing the colour of your pet rat, but a deep connection with ancient magic buried deep within Hogwarts. This magic, it turns out, is also being sought out by a group of Goblins, determined to rid the world of wizardkind due to the goblin's perceived prejudice of some so-called "wand carriers."
However, like every good Harry Potter story, you're balancing end-of-the-world drama while at the same time, going to class and making friends, which is where Hogwarts Legacy shines, and the role-play fantasy of being a student at school of witchcraft and wizardry is at it's strongest.
Firstly, this is not a school simulator. This is not Persona: Hogwarts. While you do go to classes to learn spells, these essentially serve as a method to introduce you to the huge number of students you can interact with and to give you some more backstory into your professors.
While you begin the year with Deputy Head Mistress Weasley informing you that you'll have to study hard for your O.W.L. exams (Ordinary Wizarding Levels), this is more of a framework for the Field Guide, a magical encyclopedia that you'll fill in as you reach new areas of the castle, and the highlands of Scotland that surround the wizarding village of Hogsmeade, the other main area you visit in the game.
As much an icon of the franchise as Harry Potter, Hogwarts itself is an incredible location for the game, and it's impossible not to lose yourself in its scale, both physically and metaphorically. Design-wise, the outer facade of the school itself is very much inspired by the film version, which the developers have smartly decided not to alter, such is the iconic silhouette nestled in the Scottish hillside.
It's inside the school that the developers have stretched their legs, as not only does Hogwarts Legacy's version of Hogwarts feature virtually every classroom mentioned in both the films and in the books, the areas of the castle that have had to be created from scratch to connect the building together all feel extremely authentic and ripe for exploration. There are hours to be lost just picking a direction and heading through every door your see.
"As much an icon of the franchise as Harry Potter, Hogwarts itself is an incredible location for the game, and it's impossible not to lose yourself in its scale, both physically and metaphorically."
While due to the time period the game is set, actual character cameos are limited to the ghosts that roam the halls, the classrooms and corridors make Hogwarts feel as familiar as the first time it appeared on screen. Spellcasting is used for combat and puzzle solving, with most new spells being taught to the player at specific points throughout the main story, and some being offered as optional extras in the game's back half, (including fan favourite Flippendo).
Spells are cast using the right trigger, with the face buttons being used to determine which spell you want to use. There are various categories of spells, such as Accio or Depulso, which will bring enemies towards or away from the player, Levioso which will elevate the enemy and break shields, and damage-dealing spells like Confringo and Bombarda.
Enemies have a significant amount of health, even on normal difficulty, so combat can sometimes become a frantic firework display of spells flying across the battlefield, but in general, it's largely readable, and the spellcasting itself is very satisfying. Some awkwardness does arise when assigning the large list of spells the player can learn to the 16 available slots on the "weapon wheel", which sometimes results in pausing an intense fight to do some wand-based admin.

Another issue comes with the temperamental camera that feels slightly too close to the player at all times. This is also somewhat frustrating when exploring, and we'd wished there had been an option for a more distant, overhead camera, or the ability to cycle through several different distances depending on the situation, such as in modern Rockstar games.
Speaking of modern open-world games, Hogwarts Legacy's open-world activities feel more like that of a very late last-generation game than a modern one, which considering when the game reportedly entered production, makes sense. The map is utterly bombarded with icons and things to do. There are enemy camps, an absurd amount of collectibles, fantastic beasts to catch and care for, broom races (although sadly no Quidditch) and that's not mentioning the genuinely staggering number of side quests.
While some of these side quests are rather simple invitations to explore the castle or teach the player about a specific enemy, the more involved ones, like that of your adventures with Sebastian Sallow, a Slytherin desperate to find a way to save his sister, feature writing that sits comfortably with the best of the series.
"Hogwarts Legacy's open-world activities feel more like that of a very late last-generation game than a modern one, which considering when the game reportedly entered production, makes sense."
There was much made pre-release about the game's decision to include Unforgivable Curses (three spells which in Harry Potter canon earn oneself a one-way ticket to Azkaban), and while we still feel like giving players the option to use them post-Sebsastian's side quest chain is strange, how they're integrated into that story is excellent.
There is aching stiffness with some of the student's performances, with accents and diction that would make a young Emma Watson blush, but strangely enough, there's something reassuring and authentic about a cast wherein the older actors all give great performances and those playing kids, save for a few, feel like they're in their first year of drama school.
Outside of the school, in the small villages and hamlets, there are a few characters that the player can talk to, but unfortunately, these conversations are where some of the game's dated feel comes to the front.
Hogwarts Legacy guides:
Hogwarts Legacy Merlin Trials | Hogwarts Legacy Statues | Hogwarts Legacy Keys | Daedalian Key locations | Elder Wand location | Hogwarts Legacy killing curse | Hogwarts Legacy pages
---
For example, in one mission, I tracked a woman's lost brother down, only to find that he'd met a sticky end at the hands of the living dead, Inferi. When I returned to her with this news, she was upset but didn't tell her face about it, as she stood virtually emotionless, and then went back to selling me her wares. These moments are few and far between but feel like hallmarks of open-world RPG expectations of the previous gen, rather than the present day.
Other than this, technically, the game is incredibly strong. The world itself looks fantastic. The colourful jets of light that burst from the end of wands fill the rooms with dynamic light, and the sun-drenched highlands of Scotland look beautiful as you speed past them on your broom, and the castle itself is extremely impressive.
Hogwarts Legacy offers a huge number of visual options depending on your setup. We usually settled on balanced, which offered high-quality visuals and performance. While the ray-tracing-enabled graphical mode is impressive, the uneven frame rate that was brought with it didn't feel worth it.
Avalanche Software's game is to Harry Potter what Middle-Earth Shadow of Mordor was to The Lord of the Rings. While both mega franchises had to wait a few decades, they each deliver a huge, excellent video game adaptation that is almost exactly what fans had been asking for since the early 2000s.
It is nostalgic without being nostalgia-bait. It's reverent to a franchise without having to play the hits. It's hard to argue against it being the strongest piece of Wizarding World media since the films concluded over a decade ago.
And while from a gameplay perspective, the march of time and open-world malaise mean that the real power of Hogwarts Legacy is the reasons you're doing things and the world you're doing them in, rather than the activities themselves, it's difficult to deny Avalanche has brilliantly captured the magic of the world of Harry Potter in what's surely the series' greatest video game.
Hogwarts Legacy brilliantly captures the magic of the world of Harry Potter with its beautiful open world, engaging characters and exciting combat. While the open-world elements of the game make it feel more dated than we'd have liked, it's otherwise the best the Wizarding World has been in a video game.
Hogwarts is an enchanting open world
Excellent side-quests narratives
Spellcasting is satisfying
Combat lacks variety
Open-world activities feel dated
NPCs outside of school feel lifeless
4 / 5
Version tested
PlayStation 5
Related Products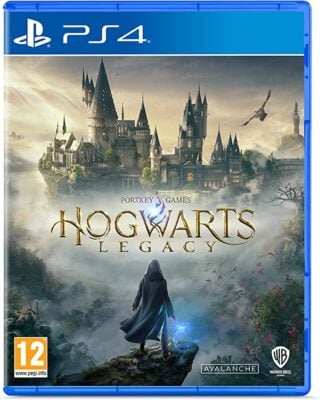 Hogwarts Legacy (PS4)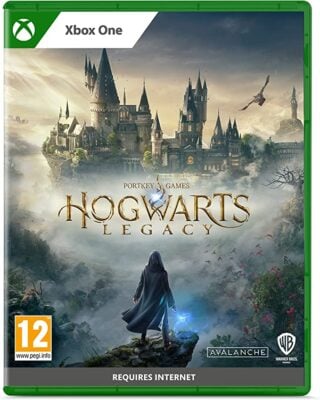 Hogwarts Legacy (Xbox One)
Other Products
Some external links on this page are affiliate links, if you click on our affiliate links and make a purchase we might receive a commission.