Hitman 3 review: A great farewell to a stealth legend
Agent 47 aims for a happy ending – and several skulls – in his best missions yet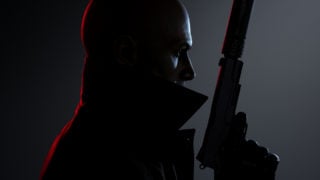 If Hitman games teach us anything it's that it often takes a few fumbled hits to get into the swing of things. So surely the third outing in the World of Assassination trilogy should hit the ground running?
For the most part, it's a resounding thumbs up. A glorious farewell tour – to this iteration of the series, anyway – that whips us through some series-best levels and avoids a few pitfalls along the way. But in chasing a big ending it also sees IO Interactive slip into a cinematic mode that can butt heads with its murder sandboxes. Most mess is easily hidden in a nearby cupboard, but it's not the clean hit you might hope for.
But first, those sandboxes. After two games and 15 locations, we are dealing with one of the most finely honed environment design teams in the business. We've written at length about the wonders of Hitman 3's dizzying Dubai opener and a trip to Dartmoor that sees Agent 47 solving a murder in order to win the confidence of another target. But what follows are equally mesmerising in their mix of splendour, thrills and prankster spite.
Take the trip to a Berlin industrial estate, hijacked for a thumping rave. Not only does it nail the throb of the dancefloor (and the horror show that is night club toilets), but it gives the series its biggest ever hit list. What unfolds is a Bourne-like thriller as you stalk agents through crowds, your bald head sticking out like a shark's fin. But it doubles as a complex score-chasing exercise. With victims dropping equipment that might speed up other takedowns, it'll take months for optimal routes to emerge.
At the other end of the spectrum, you have a calm vineyard hosting a retirement party. If IO hadn't got the James Bond licence already, this would be the audition tape: strolling up in a tux, just as the band strikes up and guests start to dance, is the suavest 30 seconds of game we've played. And that's before you find the underground lair complete with villainous monologue. The fun the team is having is palpable. And thanks to a grape crusher, one target is also pulpable.
Every destination offers a double whammy: the fun of exploring elite worlds, and the thrill of slipping away to see what makes them tick. Hitman levels are often described as clockwork constructions, with Agent 47 being a spanner in the works that alters routines or uses their predictability to his gain. Turning locations against targets – triggering a Dubai evacuation, say, or feeding bogus kill orders to snipers – is a big theme in Hitman 3. And IO delivers juicy payoffs for your manipulation.
In fact, Hitman 3's punchlines are great across the board. As in the previous two games levels give you freedom, but host 'mission stories' which offer breadcrumb trails to signature kills. There are fewer here, but they hit harder. The Dartmoor murder mystery is the clear standout, but others involving a violent wine tour and staff scheduling software (more exciting than it sounds) are devious delights. More than shortcuts, they're all proper yarns worth seeing to the end.
For veterans who baulk at that helping hand, destinations remain packed with hidden challenges and suit-only runs. As much as the preset stories are improved, it's still more rewarding to go in blind and intuit potential mischief from NPC chatter or stealing disguises to freely scope out the area. It's the mammoth tick list of extra tasks and takedowns that stretch the six levels into tens of hours of experimentation. Potentially hundreds if the leaderboards get their claws into you.
"Hitman 3's punchlines are great across the board. As in the previous two games levels give you freedom, but host 'mission stories' which offer breadcrumb trails to signature kills."
A nod, too, to the returning escalation contracts. These missions pile on objectives every time you beat them. A simple assassination might become a kill with a specific weapon, and then with a time limit, and so on. Stripped of disguises, and often time, these are pure stealth tasks and the three included at launch are huge fun. We particularly love the Lee Hong Derivation that turns the Chongqing stage into an OG Hitman tribute act. Lovely fan service.
Chongqing also shows IO keeping the focus on your targets. The first time you play the level it ends with a computer hack and escape sequence – the kind of linear side objective that runs counter to playing in a sandbox. Replay the level, however, and that story beat is removed. It becomes a pure hit. Think of Sapienza or Whittleton Creek, if they dropped the lousy virus or secret file objectives. A welcome shift that saves the level from monotony.
A similar trick appears at level outsets, which now have scripted intros that deliver a wodge of story or atmosphere but might prove tedious if you had to replay them tens of times. So once you've beaten the level you unlock starting locations that cuts them out. Don't get us wrong, they are beautifully framed and scored – again, big Bond energy throughout – but it's wise not to let those cinematic impulses clutter the main event.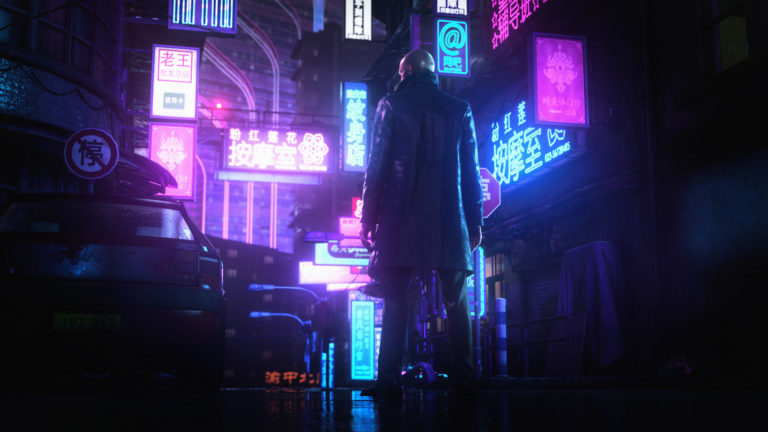 Which makes it odd that the final level does succumb to this habit and ends the series with its weakest stage. We won't spoil the setup, but it's a linear corridor that you sneak or shoot your way down to reach a target. It's not really an assassination, as you're given permission to fight anyone in Agent 47's way and even a self-imposed stealthy path is a pushover. If anything, it reminded us of Hitman: Absolution, that earlier reboot sunk by its depressingly linear design.
It's a disappointing end, and one that misjudges what made this trilogy special. The overarching story has long been endured rather than enjoyed; a tedious conspiracy thriller bogged down in silly codenames and endless secret societies. This isn't to say the game is poorly written. Levels heave with memorable characters and tasty world building. But the tale that brought those missions together never clicked for us and here it feels like it gets the last laugh.
It's far from a dealbreaker for Hitman 3. After all, you've got those five other locations to keep you busy for weeks to come. But it's a shame it doesn't go out on the high the previous levels are building towards. It also means that, compared to Hitman 1 and 2, it feels a little slim, especially as it doesn't bring new modes to the table. Of course, you can import owned levels from previous games, giving them a visual polish courtesy Hitman 3's gloriously pretty engine upgrade.
Perhaps it's foolish expecting the world's quietest killer to go out with a bang. Maybe we're better off imagining Hitman 3 ending in that perfect vineyard, Agent 47 dancing a tango as the bodies are found and the world goes to hell. Up until that point, this is the farewell he deserves. For now, at least. It may be James Bond's turn next, but we wouldn't retire ol' barcode head just yet. For the meat of the adventure Hitman 3 is as good as Hitman gets.
IO continues its tug of war between Hitman: The Story and Hitman: The Assassin Simulation. For the most of Hitman 3 the latter wins out and delivers classic hit after classic hit. Wobbly conclusion aside, it's a must for existing fans and a great introduction to gaming's boldest, baldest stealth series.
Incredible art design instantly teleports you all over the globe
Some of the funniest assassination opportunities yet
Fewer objectives to distract you from sandbox fun
Loads of challenges and leaderboards to keep you playing
The final level is a bust compared to what came before
4 / 5
Version tested
PC
Related Products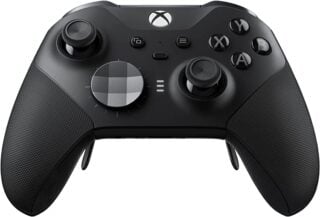 Xbox Elite Series 2 Wireless Controller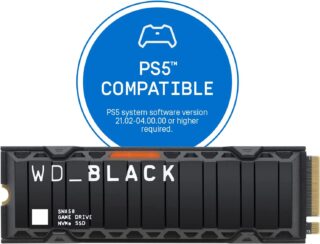 WD_BLACK 500GB M.2 SSD with Heatsink
Other Products
Some external links on this page are affiliate links, if you click on our affiliate links and make a purchase we might receive a commission.