Hi-Fi Rush is a stylish, loud and messy first album full of potential
The surprise drop from Tango Gameworks bodes well for the future of Xbox's Japanese studio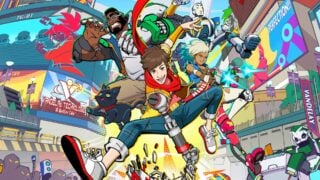 Hi-Fi Rush feels like a remaster of a game from the PlayStation 2 era that never existed.
Every inch of the game, from the style, the combat, the dialogue, the dodgy platforming, and the somewhat vacuous levels, all feel plucked from the golden era of whacky, colourful and experimental action games. It's like something you rented from Blockbuster, rinsed through, and then didn't find a single other soul on earth that had played it until years later.
Hi-Fi Rush, a surprise drop from Tango Gameworks is an action game wherein you travel through a bright and colourful, rock-infused world, swinging your guitar at enemies to the beat. Simple at first, Hi-Fi Rush will quickly become a formative moment in your life where you realise whether or not you have any rhythm whatsoever.
You play as Chai, a guy who goes in for a routine operation and comes out with a Swiss Army… arm. Using this, and a fancy guitar-come-sword, you're tasked with taking down a series of bosses that run the mega-corp that landed you with your unwanted accessory.
The combat is naturally the star here. At times it's so good that it makes you actively furious when you're not good at it. Combos are performed by hitting the correct button on the beat, and the rhythm of said button presses gets more complicated the further you progress into the game. There's also a parry system, which once again rewards perfect timing.
Some fights will also break down into a sort of duel, where your enemy will perform a rhythm, and you have to match it in order to parry a powerful attack. This Simon Says element never outstays its welcome because it's genuinely challenging, and forces the player to focus if they've mostly mashed their way through the rest of the game up to that point.
Side characters are also available to be called upon to break shields or knock back larger enemies. However, we preferred when we didn't have to use them because they feel like perhaps one too many mechanics when combined with the parrying, the timing, and the fairly cluttered fights that emerge in the game's second half.
Level designs themselves are fairly uninspired, especially when compared to the stunning character work. There are just a few too many similar corridors to run through, and a few too many platforming sections, especially as the platforming itself is by far the most inelegant and clumsy element of gameplay.
The story is pretty simple, but there are some fun twists and turns. Every single character talks like they're in a Disney Channel Original Movie, which you'll either find grating or endearing. The game is genuinely funny, which is an achievement when really you shouldn't be focussing on the dialogue at all, just the rhythm. Quiet moments in levels also house fun easter eggs, so they're worth exploring, even if plenty of the time you'll just find some more currency.
Between missions, you can hang out at your home base with your crew, play with your adorable robo-cat 808, upgrade your abilities and learn new moves. The speed at which you're given new moves is great, meaning that, ideally, you'll be entering each level with a new list of combos to try out. This is a game that rewards playing the same levels over and over, in an attempt to increase your rank, so it's definitely worth revisiting the early stages once you've completed the game.
"Just like The Evil Within and Ghostwire Tokyo didn't set the world on fire sales-wise, they both found hardcore audiences, and Hi-Fi Rush seems destined to find the same"
The music is a mix of mid-2000s indie rock and more contemporary guitar-led tracks. You're slashing to the beat of your own drum, so this genre of music fits perfectly for the kind of four-on-the-floor drumbeats essential to the game's combat. While there are some licensed tracks, we feel like a sequel should focus on not only making the roster of artists slightly more star-studded, but variations in genre corresponding to different fighting styles seems like a natural evolution.
Ultimately, like with all music, whether or not you get anything out of the type of music itself is very dependent on personal taste, but in terms of the tone the game is going for, it fits perfectly. The whole thing is evocative of an advert for a Sony Ericsson slide-up mobile phone you'd see after an episode of Skins in the mid-2000s.
As the team behind The Evil Within and Ghostwire Tokyo, a bombastic, colourful, occasionally grating rhythm action game feels like a perfect fit. And we mean that. Because just like The Evil Within and Ghostwire Tokyo didn't set the world on fire sales-wise, they both found hardcore audiences, and Hi-Fi Rush seems destined to find the same. A game that thrills and frustrates, with excellent combat that's slightly left off-beat by repetitive level design and some clunky platforming.
Hi-Fi Rush is oozing with style and confidence, but like a messy first album, there are some deep cut tracks that don't hit as hard as the opening few hits. What can't be denied, however, is how excited we are for the sophomore effort, and the seemingly limitless versatility that Tango Gameworks have shown off in this bold, out-of-nowhere joy.
Incredible style
Deep, rewarding rhythm action
Character design is varied and flamboyant
Level design is uninspiring
Clunky platforming
4 / 5
Version tested
Xbox Series X | S
Related Products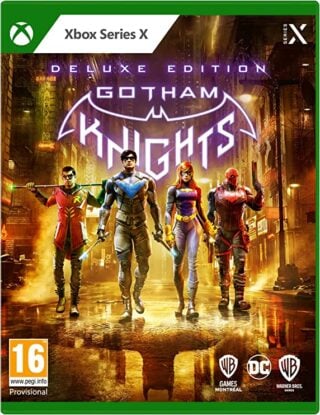 Gotham Knights - Deluxe Edition (Xbox Series X|S)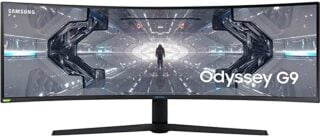 SAMSUNG 49-inch Odyssey G9 Gaming Monitor
God of War Ragnarök (PS5)
Other Products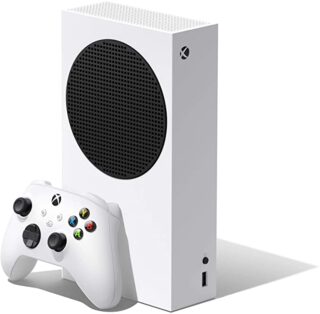 Xbox Series S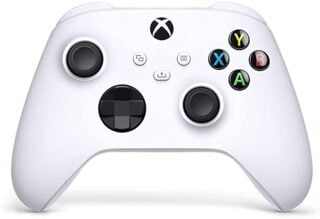 Xbox Wireless Controller – Robot White
Some external links on this page are affiliate links, if you click on our affiliate links and make a purchase we might receive a commission.