Review: GTA Trilogy – Definitive Edition (PS5) feels far from 'definitive'
Solid performance and updated lighting make up for a lack of heart and strange redesigns
Producer (original games)
3 / 5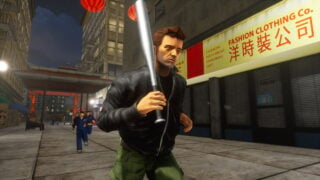 You would think it would be the easiest thing in the world to package up the three GTA PS2 games and put them on PS5. In fact, they literally already did, when the games became purchasable on PlayStation 4 a few years ago, as part of the very short run of PS2 games that made it to the platform.
Now with GTA Trilogy: The Definitive Edition, players are presented with versions of the game ported to Unreal Engine 4, each of which has received some graphical upgrades that hit just as consistently as they miss.
While not the same level of technical mess as the Switch edition, the PlayStation 5 version still suffers from some hiccups that it really shouldn't, and the changes to how the characters look won't be for everyone, but it's still a good way to play three of the best games ever made.
Grand Theft Auto the Trilogy - The Definitive Edition trailer
The Definitive Edition is a collection of Grand Theft Auto III, Grand Theft Auto Vice City and Grand Theft Auto San Andreas. The games have received graphical upgrades which mostly focus on the way that characters look. The art style is almost action figure like, with incredibly smooth faces and exaggerated features. This works better for some characters than others.
The PS2 GTA games were always stylish, attempting to invoke the art style found on the games box art and endless loading screens, so we think it was a good decision to lean heavier in this direction, in theory.
However, it doesn't seem like every character was given the care and attention they deserve, and honestly, some of them feel like they were converted using machine learning. A lot of personality is lost when you roll up on a group of Ballas and instead of the intimidating gangsters from the original games, you're faced with a man in a raincoat with a chubby wee face. It's not very Boyz in the Hood.
The lighting looks great when you're out and about, although again it doesn't seem to have been tested for all conditions. Sometimes the sun will be so bright that you can't see your characters face, but most of the time, especially in Vice City, it captures the vibe perfectly.
Also, due to no longer needing it to hide render distance, San Andreas specifically has lost its fog, meaning if you get high enough in a helicopter, or to the top of a building, you can see the whole map, which feels like something you were never supposed to see. It makes the whole world feel so small.
In a smart update, the games have received a modern control overhaul, which makes them feel a bit more like GTA 5, rather than in the imprecise madness that was the PS2 era. The reason you killed so many people in those games was that it was easier to just let the hyperactive auto-aim lock on to everything in sight, any sense of precision was out the window. That's mostly fixed here, even if characters just stand there emotionless as you blast them to bits.
"It doesn't seem like every character was given the care and attention they deserve, and honestly, some of them feel like they were converted using machine learning."
Missions in the game have also received a checkpoint system, which was desperately needed. Especially later in the game when missions start to go on for a while, dying to a random exploding car, or because you can't lock on to who you want to shoot was infuriating back in the day, but that's pretty much resolved here.
We are definitely enjoying playing through these games again, but it's hard to tell how much of that is down to the so-called enhancements that Grove Street games have included, and how much of it is down to these games being so untouchable.
GTA 3 and Vice City have started to show their age, but we found ourselves sinking back into San Andreas like we were back in the days when the biggest moral panic in the world was Hot Coffee.

It feels like it would have been an easier package to swallow, had the games been purchasable separately, but as it stands, it's probably not worth picking up at full price unless you're really nostalgic for those games, which in fairness, is a lot of people.
We think it's likely that those who joined the franchise with 4 or 5 will go back to these games expecting something magical and not be able to find it. You can see the groundwork for where GTA is today in these games, but the mission pacing of "drive down the street, kill one person, drive home" will feel rather quaint in 2021.
GTA Trilogy: The Definitive Edition is a good way to play these three classic games, but it feels far from "definitive". You'd think that if any games in the canon of the medium deserved the big-budget, pull out the stops remake, it would be these three, or at the very least, San Andreas, but what Rockstar has put out instead feels much less ambitious.
It's still a way to play some of the best games ever on modern platforms, but you could do that already, and those versions didn't have the Lovecraftian body horror that plagues so many character models. It's just a bit disappointing to more love and resources weren't put into the package. It's not like Rockstar couldn't afford it.
GTA Trilogy: The Definitive Edition is a good way to play these three classic games, but it feels far from "definitive".
Solid framerate
Nice lighting
It's still three of the best games ever
Hit-or-miss character redesigns
Loss of atmosphere
Buggier than it should be
3 / 5
Version tested
PlayStation 5
Related Products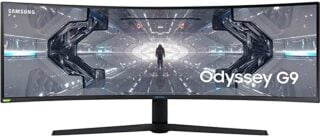 SAMSUNG 49-inch Odyssey G9 Gaming Monitor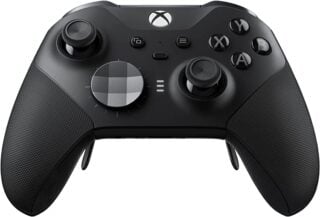 Xbox Elite Series 2 Wireless Controller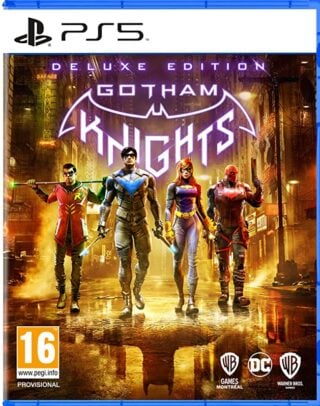 Gotham Knights - Deluxe Edition (PS5)
Other Products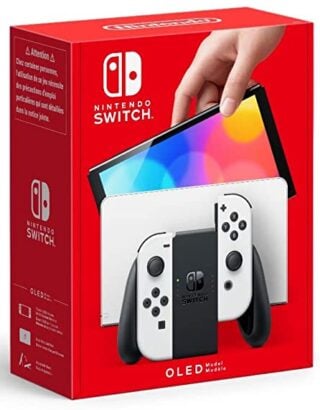 Nintendo Switch OLED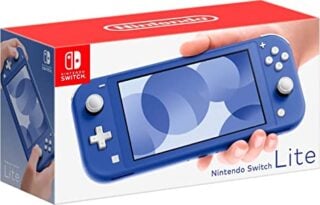 Nintendo Switch Lite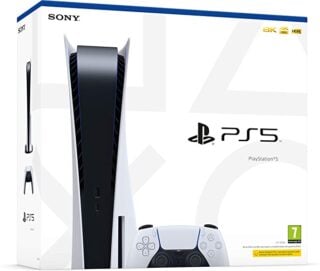 PlayStation 5
Some external links on this page are affiliate links, if you click on our affiliate links and make a purchase we might receive a commission.