Review: Grid is a thrilling racer in need of content
Codemasters' reboot gets old faster than it should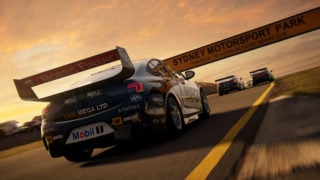 A clear attempt at a meaningful series reboot, this new Grid starts strong, but by the middle of the vast career mode it feels like it's running on fumes.
When it arrived back in 2008, Race Driver: Grid shook up the arcade racing game scene to an extent that perhaps even the developers at Codemasters themselves hadn't expected. Technically an entry in the series that began with TOCA Touring Cars, the original Grid de-emphasised motorsport authenticity in favour of slick visuals, dramatic racing and a sort of desaturated gunmetal aesthetic. It was brilliant, and rightly scooped a BAFTA for its trouble.
But Codemasters has been struggling with difficult second (and third) album syndrome ever since. Grid 2 had a generous amount of content, but spread it more thinly than the butter on a fitness instructor's toast, making it an unnecessary grind. Grid Autosport attempted to claw back the hearts of the hardcore with a more motorsport focus, but ended up feeling sterile in comparison to the original.
So here we are, now 11 years since the first game, with Grid. As you can probably tell from the title, this is a conscious effort both to reboot the series and recapture the magic of the first game. In many ways it's successful and still feels unique in the current crop of racers from Turn 10, Polyphony Digital and Playground Games. Sadly it's also somewhat hamstrung by an element that a smaller studio like Codies is always going to struggle to compete on, namely sheer volume of content.
Which is a shame, because fundamentally Grid is an exhilarating ride. Other racers might win out on overall visual fidelity but none of them can touch Grid for atmosphere. Clattering over the kerbs on a rain-slicked, neon-lit street circuit in downtown Shanghai as spectators hang over the barrier feels far more like a Hollywood car chase than a sanctioned motorsport event.
There's surprising nuance to the physics too, every vehicle handles with an instantly identifiable character that snugly fits your expectations. Muscle cars are lairy, oversteery monsters whereas the GT cars are highly strung, downforce assisted cruise missiles. While it's resolutely not a simulation, nor is it trying to be, connecting a decent force feedback steering wheel reveals just how much is going on under the hood, as it were.
"Other racers might win out on overall visual fidelity but none of them can touch Grid for atmosphere. Clattering over the kerbs on a rain-slicked, neon-lit street circuit feels far more like a Hollywood car chase than a sanctioned motorsport event."
The racing also offers up an intensity seldom seen in more sim-focussed rivals. Essentially if you finish a race in Grid with an intact pair of wing mirrors, you weren't trying hard enough. In a neat touch, if you collide one (or more) of your opponents enough, they become your Nemesis, meaning they'll happily compromise their own race to ensure that they ruin yours. As anyone who watches Formula One will know, having a massive, unflattering strop when things don't go your way is a key part of being a top level racing driver, so in this sense at least Grid is highly realistic.
So the fundamental action is good and everything is of exceptional quality, but where Grid falls down is in its slim number of circuits, which turn the seemingly expansive career mode into another interminable slog, a la Grid 2. No amount of direction switching, inclement weather and time of day twiddling is going to hide the fact that you keep returning to the same handful of circuits again and again. It doesn't help that many of them are tracks that appeared in previous Grid games, meaning series loyalists have even less to look forward too.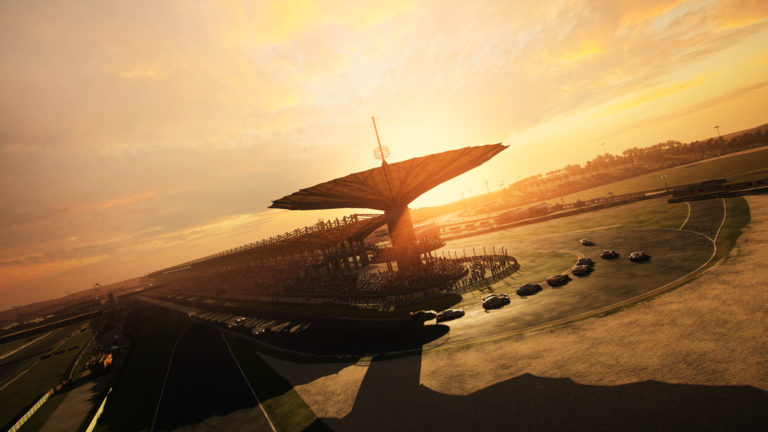 With three seasons of DLC already announced for Grid, it's entirely possible that more circuits will arrive as paid additions, something that will sting given how slight the selection is at launch. It's a criticism that was levelled at Dirt Rally 2.0 as well, where content from the previous game has been drip fed back to players as part of the season pass. It'd be a brave person who bets against a similar thing happening again here.
Interestingly, while the game also has far fewer cars than a Forza or a Gran Turismo, that's less of a problem because they're so expertly curated. There's simply no dead weight in the car list and for the first time in series history, Ferrari and Porsche have come out to play as well. In particular, the row of historic invitational events at the bottom of the career screen might seem like an afterthought, but they offer up easily the most memorable races in the game.
The irony is that we wouldn't be so raw about the repetition if Grid wasn't fundamentally so good. When the game's on song, in that early period where you haven't exhausted the track selection or in knockabout multiplayer competition, it's exactly the sort of thrilling racing that made us fall in love with the original game back in 2008. It's just a shame there isn't a little more Grid and a little less grind.
Grid offers exhilarating racing and unmatched atmosphere but the modest track list means things get old faster than they should.
Thrilling racing you don't get anywhere else
Brilliant, informed car selection
Nemesis system is genuinely meaningful
Pitch perfect arcade handling
Not enough circuits to sustain the career mode
4 / 5
Version tested
Xbox One X
Related Products
Other Products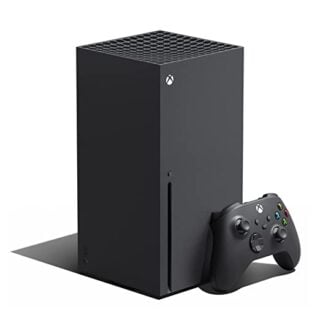 Xbox Series X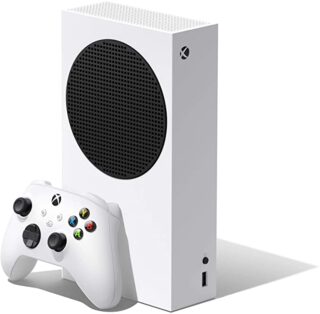 Xbox Series S
Some external links on this page are affiliate links, if you click on our affiliate links and make a purchase we might receive a commission.