Review: God of War feels so much better on PC
Even if you've played God Of War on the PS4, it's more than worth going back for another trip up the mountain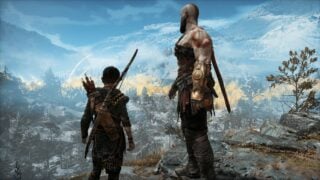 It's hard to overstate how much better the PC release of God Of War feels when compared to its console counterpart.
God Of War always felt somewhat visually ahead of its time on the PlayStation 4.  On original release, its inconsistent frame issues, coupled with the fact that running the game at a smooth 60 was basically fantasy, marred what was an aesthetically enriching experience.
Now that PC players can finally experience 4K visuals at a rock-solid 60 frames per second and beyond, playing God Of War on PC feels like you're watching your favourite film on pristine film-print, having only ever viewed it previously on pirate DVD.
In case you missed it the first time around, God Of War is the story of Atreus and Kratos, conquering a daunting mountain, at the peak of which they intend to lay Atreus' mother to rest following her untimely death.
Instead of being a story solely about the trials Kratos faces in order to get arbitrarily stronger and punch things better, your progress in God Of War isn't marked by how hard you can kick a troll to death, it's about the confidence with which you can open up to your son. It's in this change that Sony San Diego forged one of PlayStation's very best exclusive titles, and one of the best games of the modern era.
Naturally, the improved frame rate makes the combat feel even better. In previous God Of War titles, Kratos was considered brutal because he was murdering literally hundreds of enemies on his nightly stroll, the combat felt like more of a dance. Your weapons sliced through enemies like tissue, and the only resistance felt was in the intentionally time frame-skips that gave the illusion that you were actually hitting something.
In God Of War, every single swing of the Leviathan axe feels incredible brutal, which is achieved by excellent animation work which makes Kratos feel like he's stiff from old battles fought on the shoulders of giants, and yet still, at his core, he's the Spartan that's made mincemeat out of the entire Greek pantheon. Parrying and dodging feels much better thanks to the frame rate, which makes later battles, including the notoriously tough valkyrie fights, much more manageable.
We were surprised how much longer God Of War PC felt during our playthrough until we realised that we were stopping every few minutes to take screenshots. Photo-mode was made for games like this. It's pretty astonishing that at its core, this is a game from 2018, because the lighting effects, the visual animations and the vivid colours feel like they could have debuted yesterday.
This PC release supports 21:9 ultra-wide support as well as an unlocked frame rate for those of you with incredibly powerful machines. It also supports Nvidia's DLSS, so even slightly less modern PCs can achieve an incredible picture quality.
The game also natively supports the PS5s DualSense controller, bringing with it impactful force feedback, however, it would have been nice if it took slightly more advantage of the new controller tech. The feeling of your axe soaring through the air and returning to your hand is still unmatched.
Kratos specifically is one of the best looking character models we can remember seeing. Although he's an almost 7ft wall of meat, he's entirely believable, from the unkempt, greying hairs on his beard, to the stress on his armour, and the veins around his arms, presumably the result of swinging huge bits of metal around at 70mph for a decade.
"Parrying and dodging feels much better thanks to the frame rate, which makes later battles, including the notoriously tough valkyrie fights, much more manageable."
Sunny Suljic's excellent performance as Atreus remains the lynchpin upon which the rest of the game sits. If Atreus didn't work, despite Christopher Judge's stellar performance as Kratos, much of the game's emotional weight would feel somewhat deflated, or inauthentic.
Sunny was only around 11 years old during the development of God Of War, so for this performance to be able to put across so much emotion, and quickly endear himself to the player is a masterstroke not only from Suljic but from the first-class motion capture and animation work.
The powerful emotions that God Of War manages to convey in its quiet moments, from things like Kratos hesitating to show his son affection, to Atreus struggling with the sheer amount of violence that's required of him, is incredibly impressive. They're themes that have been dealt with in games before, but the subtlety with which God Of War expresses them is incredibly well-judged.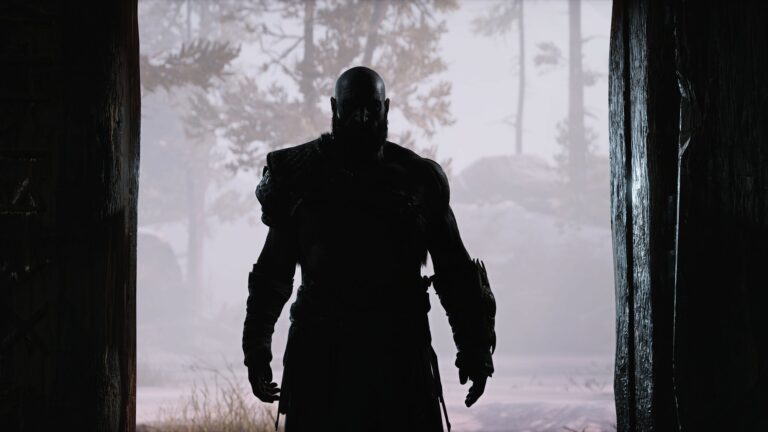 For a series that began on the PlayStation 2 with Kratos fighting a hydra on roaring seas as a ship crumbles around them, it's fitting that now, almost two decades later, the most important moments of God Of War are no longer found in the magnificent boss battles and set pieces, but simply from the conversation between a father and his son, sailing slowly toward their goal.
I already considered God Of War to be a modern classic, but this new release only strengthens that opinion. The story was already tremendous. The combat is extremely fun and deeper than many give it credit for, but now that the technical side of the game has been unleashed on machines that can fully take advantage of it, it's a complete package, unlike anything that's come before or since.
God of War on PC is the definitive way to play an absolutely essential game. It's never looked better, bringing into sharp relief an art style that's colourful, brutal and incredibly inventive with practically faultless performance, even on a machine that isn't at the absolute bleeding edge of PC technology. Even if you've played God Of War on the PS4, it's more than worth going back for another trip up the mountain.
Even if you've played God Of War on the PS4, it's more than worth going back for another trip up the mountain.
Stunning visuals
Incredible performances from Kratos & Atreus
Combat is excellent
Endlessly inventive world
The wait for Ragnarök on PC will be painful
5 / 5
Version tested
PC
Related Products
God of War Ragnarök (PS5)
Other Products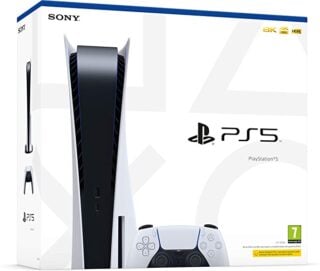 PlayStation 5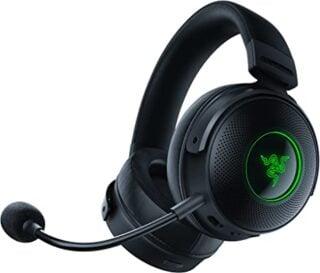 Razer Kraken V3 Pro HyperSense Wireless Gaming Headset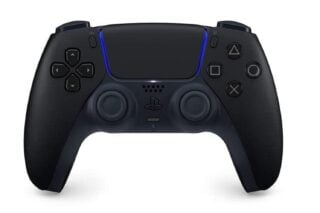 DualSense Controller - Midnight Black
Some external links on this page are affiliate links, if you click on our affiliate links and make a purchase we might receive a commission.