Review: Gears Tactics is an accomplished alternative to XCOM
Gears of War mostly nails its slick, swift-paced strategy debut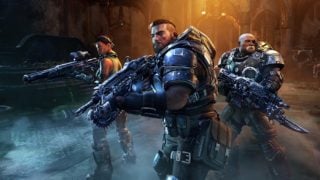 It's not difficult to imagine Gears of War as an XCOM-style strategy game.
As the series that popularised the cover shooter, the familiar enemies and weaponry of Gears have already been designed with tactical manoeuvring at their core. So, with Gears Tactics it's little surprise to discover that very little has required reinvention in the transition to a turn-based setup.
Gears of War feels like it was born in this genre: creatures flank, rush and disrupt in the same way they would in the third-person shooter series. Existing enemies slot right into the formula and require a constant reassessment of your strategy, while sneaking behind a locust drone to brutally execute them with your chainsaw is as bloodily efficient as ever.
The game's setup will be familiar to any fan of 2K's XCOM series: players position units around a game map in pursuit of the best angles with which to dispatch their foes – and the strongest cover from which to do it from. Your Gears come in the typical sniper, vanguard, recon, support and heavy varieties and can be customised with a roster of abilities and equipment.
Powered by Unreal Engine 4, Tactics looks fantastic and feels as slick as the core series. Developers The Coalition and Splash Damage have created an accomplished alternative to the genre leader, with some unique features that keep Tactics from feeling like a straight clone. Instead of a grid, units can be moved freely around the game map, which introduces a welcome freedom to a genre in which sightlines are crucial.
Tactics' approach to overwatch offers similar flexibility, with players able to drag and place their own vision cones which represent the areas your unit's attack will be triggered in, should an enemy trespass within it. The larger your cone, the less accurate your shots, and enemies will also set their own overwatch traps liberally, forcing you to take new routes or attempt to dispatch camping marksmen.
Tactics' most significant mechanical shift from XCOM, however, is its vigorous pace. Tactics' units are allocated three action points per turn, which results in battles that move at a blistering speed compared to the careful and considered two-action-turns of 2K's game.
The triple-action setup means Gears units can move, shoot AND setup overwatch in a single turn, or shoot three different targets at once if already behind suitable cover. Multiply that by four squad members, plus the ability to gain even more action points via special abilities or executions, and that's a lot of chainsawed baddies in a single turn.
The action-packed formula results in an experience that's very much about large maps, big battles and a huge number of enemies on the battlefield simultaneously, and it's not uncommon to be able to dispatch a whole army of them without offering the right to reply.
"It's a welcome change of pace – literally – from XCOM with mechanics that feel slick, smooth and faithful to the Gears of War name."
That means the risk that your foe will do the same is high, of course, and as a result Tactics' battles often require players to think two moves ahead. Enemies can go from cornered to on top in a single turn, should your sniper reload at the wrong time or your recon soldier miss a crucial shot.
It's a welcome change of pace – literally – from XCOM with mechanics that feel slick, smooth and faithful to the Gears of War name. It's just a shame that the package Tactics comes wrapped in isn't quite as compelling.
Tactics is designed as a no-nonsense, linear game. Unlike the base building and overarching meta-game of XCOM, this is a far simpler setup with a focus on progressing from mission to mission, and upgrading your soldiers via skill trees and acquired weapon caches in between.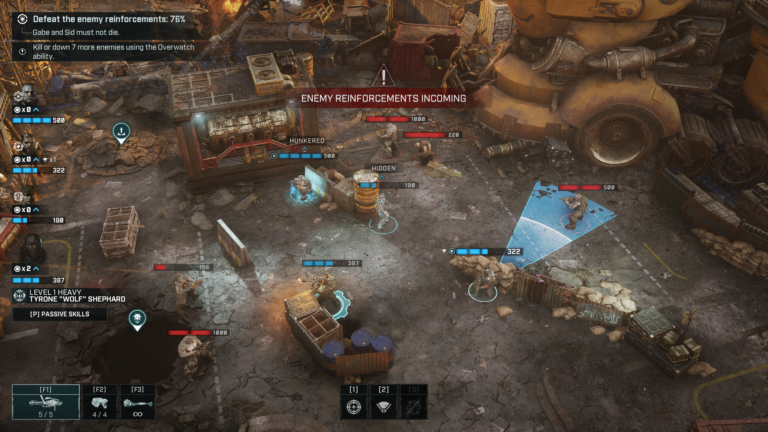 Gears is clearly trying to do something different in the genre with a focus on story and getting players into the action as quickly as possible. The game's presentation and cinematic flair is certainly on another level compared to what we're used to seeing from the genre, and fans will likely appreciate the redemption story of disillusioned COG protagonist Gabe Diaz.
However, Tactics doesn't quite seize the opportunity to deliver a truly bespoke and meaningful campaign story, which leaves it often feeling like somewhat of a step backwards.
Outside of a handful of exceptions such as the few excellent boss encounters, Tactics spends most of its time recycling the same mission templates in a similar manner to XCOM's randomly-generated levels – only without any of the meaningful systemic features or repercussions to the world map.
These qualms aside, Tactics is an accomplished, action-packed alternative to XCOM that genre fans will certainly appreciate – especially those looking for a larger-scale experience than the recently released Chimera Squad. It also lays a promising foundation for the Gears of War series – which is possibly feeling tired in the shooter space – to grow in a new genre it's clearly suited to.
Gears of War mostly mostly nails its strategy debut with an accomplished, but no-frills alternative to XCOM.
Gears translates wonderfully to strategy
Fantastic cinematic presentation
Adds compelling twists to the XCOM formula
The linear campaign feels like a missed opportunity
4 / 5
Version tested
PC
Related Products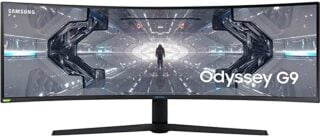 SAMSUNG 49-inch Odyssey G9 Gaming Monitor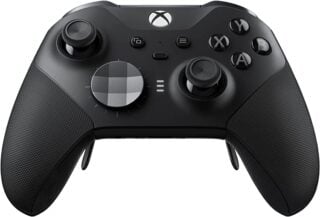 Xbox Elite Series 2 Wireless Controller
Other Products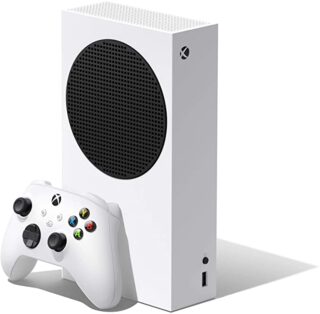 Xbox Series S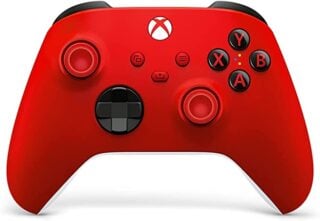 Xbox Wireless Controller - Pulse Red
Some external links on this page are affiliate links, if you click on our affiliate links and make a purchase we might receive a commission.