Review: FIFA 23 is a last-minute winner as the final whistle blows on EA's partnership
But we wonder if some things are being held back for EA Sports FC 24
It's almost surreal to think that as of next year, the FIFA brand of video games (as we know it, at least) will no longer exist.
When the first FIFA was released on the Mega Drive back in 1993, the Premier League was in its infancy, the back-pass rule was a brand new thing and modern superstars like Raheem Sterling and Bernardo Silva weren't even born yet.
Now, with this 30th edition of one of the most successful video game series ever, EA and FIFA join forces one more time before going their separate ways.
The results within FIFA 23 are mostly predictable, though there are a few additions designed to freshen things up a bit. Despite this, it's hard to shake the feeling that while this year's game is another high-quality entry in the series, EA may be holding its best tricks back until it's free of its long-time partner.
FIFA games always live and die by how they play on the pitch, and FIFA 23 will undoubtedly see the usual fanbase divisions, with some declaring the tweaks a breath of fresh air and others claiming it's been 'broken', until everyone just gets on with it.
The main feeling is that 23 is a slower game, in that player pace isn't as important as it once was. There are some instances where this isn't the case – the new sprinting mechanic, dubbed 'AcceleRATE', gives some players a more explosive start while others take a while to pick up speed – but for the most part passing has been given greater importance this time given that it's a bit harder to simply leg it past a defender.
Set-pieces have been given their umpteenth overhaul too, and this time we think EA has nailed it. In a sense it feels like a return to old-school FIFA, in that free kicks and corners have you moving a line to set the kick's trajectory then using the right stick to apply bend to it.
It's nothing revolutionary, but the FIFA 22 method wasn't cutting it, and we've already found ourselves scoring more free kicks this time than we did in last year's game. Not a ridiculous number of them, mind you, but the success rate now feels a bit more in line with real-life football.
Easily the biggest addition, however, is the new power shot technique, which lets the player perform a stronger, more accurate shot by holding L1 and R1 (or LB and RB) while shooting. These can be extremely effective, but they take a long time to wind up and are easy to block as a result so there's an obvious risk/reward system in play there.
"We've already found ourselves scoring more free kicks this time than we did in last year's game."
If that sounds familiar, it's because it's identical to the 'stunning shot' technique introduced in version 1.0.0 of eFootball, which also gives players a more powerful shot if they can find the space to pull it off.
While it's an interesting coincidence that two long-running football games would come up with the same new mechanic in the same year, we'll save the conspiracy theories to someone else – what matters is the technique is a welcome addition.
Also welcome is the addition of women's club football to the game. Women's football has been in the series since FIFA 16 but ever since then it's been limited to the same basic international friendlies and a generic tournament mode, with no efforts made to build on that.
It's taken seven years but that's finally changed with the addition of women's club football, which is particularly welcome given its current surge in popularity. There are only two leagues for now – England's FA Women's Super League and the French Division 1 Féminine – but it's a good start.
Hopefully EA won't decide "that'll do" like it did with the international women's teams in FIFA 16 and will build on these two leagues. With any luck future games will see the likes of the Frauen-Bundesliga, NWSL and Scottish Women's Premier League in there. Because we'll happily take another excuse to play as Celtic.
The only other major new features for now (there are World Cup and Women's World Cup modes to come further down the line) relate to the game's infinitely popular Ultimate Team mode, most notably a revamp of its chemistry system.
The new system no longer grants players chemistry based on the players right next to them, and instead is based on the entire starting squad. It's still not exactly a piece of cake getting a maximum 33 chemistry rating, though, short of the failsafe method of making a team full of players from the same league or country.
There's a visual indicator at the side of the screen which shows how each player's chemistry is calculated but it's such a messy sea of tiny icons that while the actual system is pretty straightforward, the way it's presented can be confusing.
"There's a visual indicator at the side of the screen which shows how each player's chemistry is calculated but it's such a messy sea of tiny icons that while the actual system is pretty straightforward, the way it's presented can be confusing."
The other new addition to Ultimate Team is Moments, a new mode which gives the players a series of scenarios and rewards them with stars if they can complete them. These stars can then be spent on player packs and other rewards.
At this stage it's a fun enough diversion but we're wary of how it's going to evolve over the course of the year. There are already a couple of time-limited Moments that require the player to have a certain number of players from a specific team in their squad, which can potentially lead to artificial inflation in the transfer market (so if you wonder why PSG players cost a fortune when you first get the game, you can blame the Mbappe Moments event for that).
If Moments starts adding tight restrictions in the same way the Squad Building Challenges do – if future Moments start demanding we have a certain number of Team of the Week or other rare cards in our squad to take part, for example – it's going to reveal itself as another way to encourage players to spend money on packs. For now it's fine, but we're keeping an eye on it and are therefore hesitant to call it an unmitigated positive at this point.

Ultimately, this sort of cautious optimism is the best way to handle every new FIFA entry. It usually takes a while for the player base to figure out the quirks of each new feature before the game's final form is truly revealed, and for all we know within a month people are going to be scoring free kicks and power shots for fun, completely ruining things until EA nerfs them.
At release, however, a game can only be judged on what it is, not what it may become. What FIFA 23 is, then, is the 30th and final entry in the FIFA series, the 29th evolutionary iteration in a franchise that arrived to critical acclaim, had a real dip in the early 2000s and eventually fought its way back to the top of the league again.
Fans of the series already know they're going to be getting it, and newcomers will find a typically enormous game with more modes, leagues and teams than they could ever know what to do with. On its own merits, it's another hugely accomplished sports game by EA's Vancouver studio, which clearly has this down to a fine art now.
But we still can't shake that nagging feeling that next year's game – the first edition of EA Sports FC – may be the one EA is saving its big guns for.
EA improves on its predecessor for the umpteenth time, once again delivering the best football game around. The new power shots, the revamped set piece system and women's club teams are welcome, but anyone expecting big changes will want to hope EA Sports FC 24 delivers.
Power shots add a new dimension to attacking football
Set pieces are far less annoying now
Women's club football has been added at the perfect time
Speed stats are less be-all and end-all
Ultimate Team's new features are underwhelming
4 / 5
Version tested
Xbox Series X | S
Related Products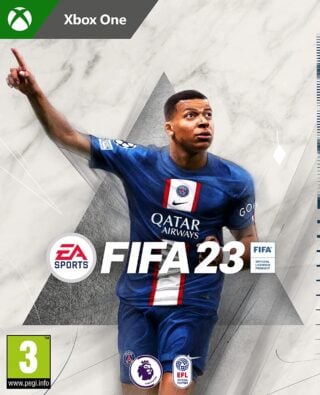 FIFA 23 - Standard Edition (Xbox One)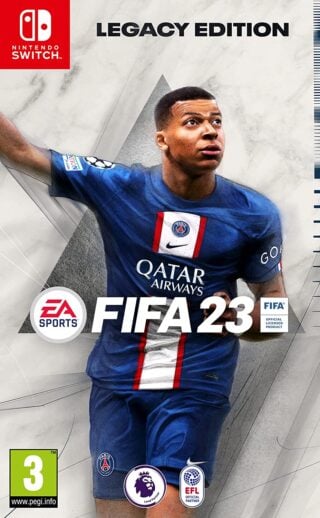 FIFA 23 - Legacy Edition (Switch)

£34.99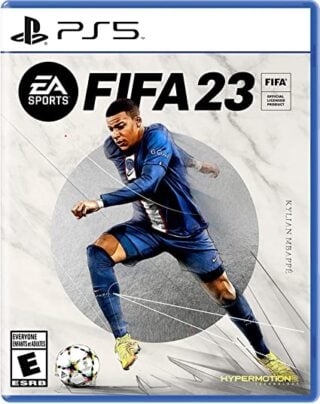 FIFA 23 - Standard Edition (PS5)
Other Products
Some external links on this page are affiliate links, if you click on our affiliate links and make a purchase we might receive a commission.