Review: FIFA 21 makes no major strides in its transition year
EA's annual football series makes small improvements across the board as it prepares to move to next-gen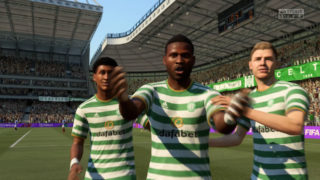 Like everybody else in the world, 2020 has been a challenging year for the FIFA series.
With next-gen consoles only a month away, EA is understandably working to deliver solid FIFA games on those systems. Despite this, though, the Xbox One and PS4 are still very much going concerns, so it's far too early to fob off those players by slapping a 'Legacy Edition' title on the box and giving them exactly the same game with updated squads: certainly not for another year or two, at least.
This has resulted in a sort of transitionary period for the series, where EA has added small improvements across the board but nothing major like the new modes we've seen introduced over the past couple of years.
In terms of the action on the pitch itself, not a lot has changed: a few tweaks have been added that are interesting, if not entirely game-changing. The most notable of these is the ability to create your own bespoke one-twos by flicking the right analog stick immediately after making a pass: this makes the passer start a run in that direction.
Other than slight changes to the dribbling mechanics, most of the other additions are quality of life improvements, rather than anything sensational. If you're fouled and the referee plays advantage, you now sometimes have the option to bring it back and take the free-kick instead, which is useful if you were playing a one-two and the other player is taken out.
There's also an odd new rewind feature, similar to that in some racing games, where if you're playing against the CPU you can hit a combination of buttons to bring up a replay screen, rewind the game back to the point you want to resume from and tap a button to turn back time.
Although purists would obviously turn their noses up at such a feature, it's an interesting way to practice different approaches to a shot on goal. If you're one-on-one with a keeper you may want to try chipping them, or taking it around them, or holding the ball until another player arrives for support. If whatever option you choose fails you can now rewind back and try something different to see what would be the best thing to do in a real online or multiplayer scenario.
Off the pitch, Ultimate Team remains the most important mode in FIFA again. However, there haven't been too many changes made here either. The big focus this time is on the ability to play in online co-op, meaning for the first time you can team up with a friend remotely and take on the various Ultimate Team modes like Rivals, Squad Battles and Friendlies together.
"Off the pitch, Ultimate Team remains the most important mode in FIFA again. However, there haven't been too many changes made here either."
It goes a little bit overboard in promoting co-op, however, to the detriment of Ultimate Team in general. As in last year's game, one of the driving forces behind Ultimate Team is the ability to unlock new player packs by completing various challenges. Some of the most valuable packs are rewarded by completing more elaborate timed challenges, where you only have a week or so to complete a number of smaller sub-missions.
The problem is that this year some of these sub-missions require you to play in co-op, which means if you don't have a friend to play the game with you it's impossible to complete these challenges now. This means players who could happily earn all the objectives in FIFA 20 because they could all be earned by playing either solo or online multiplayer will now be at a disadvantage.
Elsewhere in Ultimate Team, EA has finally removed the fitness element from the game. Previously, every time you played a match the players on your team would become less fit and would have to either be rotated out of the squad or given special fitness boost items in order to keep playing at their best.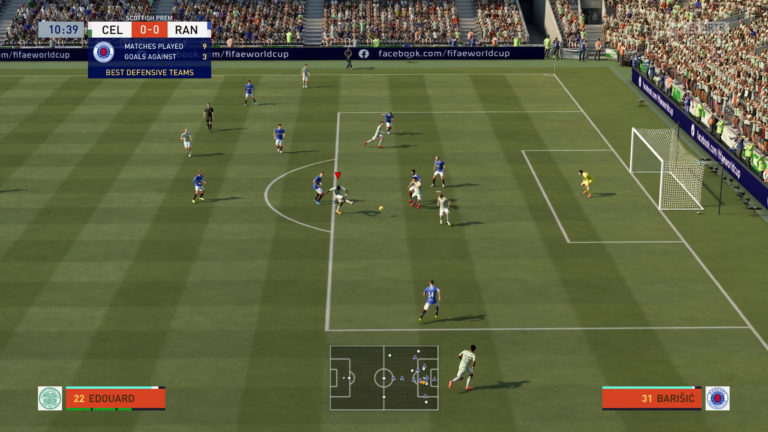 While it could be argued this was realistic, all it really did was complicate the idea of creating your own dream squad, because you had to keep dropping players to let them rest. This time that's all gone, meaning you can focus on perfecting your best eleven and sticking with them for every single game.
You can also now customise your stadium in a far more detailed manner. Customisation was available in a limited fashion in FIFA 20 with unlockable themes and tifos but now you can find themes and tifos in packs along with the likes of crowd sounds, opening themes, pyrotechnic displays, pitch-side ornaments and even seat colours.
FIFA isn't just about Ultimate Team, of course. Career mode has finally had a much-needed refresh although, again, some could argue it isn't the complete overhaul it could have benefited more from. When playing in manager mode you can now choose a new Simulation option where you're shown an overview of the pitch (much like the older Football Manager games) and things run faster than normal as you make tactical changes on the fly.
"There's no big marquee addition this year, meaning that it somehow treads a strange balance of being the best FIFA to date yet still feeling like a stop-gap as EA prepares for next-gen."
If you're not happy with the way the team is playing, you can jump in at any point and take over. Alternatively, if you're happy enough that you've made a good start in the match, you can choose to just skip to the end and instantly simulate the rest of it. This won't be for everyone but it certainly helps you get through seasons a lot quicker than before and helps you avoid the less important matches where you have to slog it out against bottom-of-the-league teams on a rainy night. 
The Volta street football mode has also been fleshed out a bit, after being introduced in FIFA 20. Whereas before it had a half-decent story mode, this time the story serves more as an introduction to Volta and only lasts a couple of hours, with EA instead putting more emphasis on building your own squad and taking on other players (either online or against AI versions of their squads).
The new Featured Battles mode attempts to bring the whole 'timed seasons' element to Volta too, giving you a limited time to play enough matches to earn enough XP to unlock special outfits or star players for your team.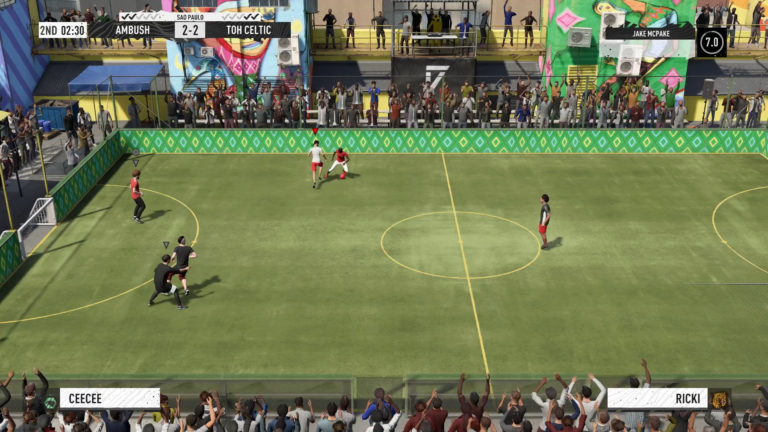 All of these new additions and tweaks are positive ones (other than possibly the attempt to force co-op on Ultimate Team players who aren't interested in it), so by definition, this makes FIFA 21 the best game in the series so far. That said, though, anyone who was expecting major additions is going to be disappointed.
Although the long-running myth is that FIFA is the same every year, to EA's credit it usually introduces at least one notable change, be that The Journey story mode, women's football, Volta, Ultimate Team seasons, the Champions League or the like. There's no big marquee addition this year, meaning that it somehow treads a strange balance of being the best FIFA to date yet still feeling like a stop-gap as EA prepares for next-gen.
FIFA 21 will continue to feed your FIFA fix for the time being, and we wouldn't expect the PS5 or Series X versions to offer much more than improved visuals. All eyes are now on FIFA 22, however, to see how EA – having had time to adjust to the next-gen systems' power – can take things to a higher level.
FIFA 21's numerous small improvements make it the best in the series by default, but compared to recent entries in the series it's easily the least revolutionary, with no major new modes or features to speak of.
Still absolutely crammed with game modes for all tastes
Licensing and TV-style presentation remain second to none
New right stick through balls are interesting
Career mode gets a few much-needed new features
It's definitely a quiet year, with no big additions
4 / 5
Version tested
Xbox One X
Related Products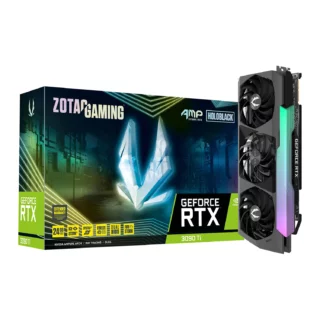 NVIDIA GeForce RTX 3090 Ti 24GB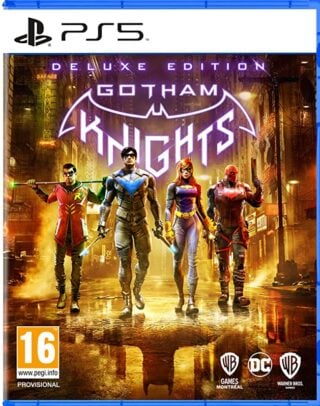 Gotham Knights - Deluxe Edition (PS5)
Other Products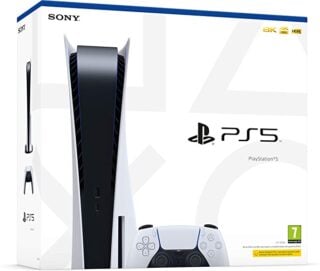 PlayStation 5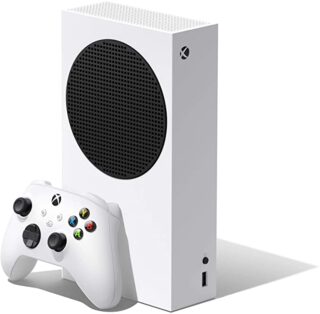 Xbox Series S
Some external links on this page are affiliate links, if you click on our affiliate links and make a purchase we might receive a commission.