Fatal Frame: Mask of the Lunar Eclipse is a faithful Wii remaster, to a fault
Control issues and clunky movement make this very much a product of its era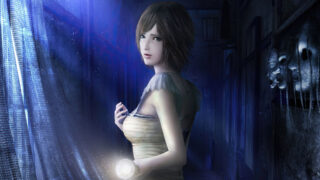 Of the five main games in the Fatal Frame series (known as Project Zero in Europe), only one has never been released in the west.
Mask of the Lunar Eclipse was released on the Wii back in 2008, but only in its native Japan. Fans eager to play it in the west had to import a copy, mod their Wii and apply a third-party translation patch in order to experience it properly.
Finally, some 15 years later, Mask of the Lunar Eclipse has finally been given a western release, and a modern visual remaster on top of that. The problem is, this new lick of paint doesn't disguise the fact that, at its core, this is still a Wii game from a decade and a half ago, and it feels like it.
The game revolves around a trio of girls who head to Rogetsu Island to try to piece together what happened to them in the past. They were three of five girls who had previously disappeared during a festival on the island, and were eventually found with their memories lost.
With the other two girls dying in mysterious circumstances, it's up to Ruka, Misaki and Madoka to try to find out what's going on and what actually did happen to them all those years ago. Oh, and did we mention there are ghosts?
As in other entries in the series, Mask of the Lunar Eclipse is a survival horror game where your weapon of choice isn't a gun or a knife, but a special camera called the Camera Obscura.
This mystical device can be used to snap wraiths, evil ghosts that want to do you harm. Any time a confrontation with a wraith kicks in, you can bring up your Camera Obscura and are presented with a first-person viewpoint as you try to take a photo of them at just the right time to do the most damage.
It's here where the game's first issues arise. Old-school survival horror law dictates that the controls have to be deliberately clunky in order to make the player feel vulnerable, and that's certainly the case here, though often to an unfair degree.
"Old-school survival horror law dictates that the controls have to be deliberately clunky in order to make the player feel vulnerable, and that's certainly the case here, though often to an unfair degree."
A ghost will head in your direction until you snap a powerful enough photo of them. When you do, they'll disappear then reappear elsewhere to approach you again. The issue is that the game often likes to put these encounters in tiny rooms, thin corridors or rooms with things like bookshelves in the way and often the ghost will reappear somewhere – usually inside a wall – where you have no real way of getting a clear shot of them.
This would be fine if it was easy to run around and position yourself somewhere better, but your character always runs exceptionally slowly, with an animation that looks like she's got an invisible orange wedged between her knees and she doesn't want to drop it.
Snapping ghosts, therefore, becomes an exercise in frustration, rather than the engaging highlight of the game it should really be. The awkward controls extend beyond the ghost-busting mechanics, too.
Simply moving around from room to room never feels truly satisfying. The slow run remains, but you also can't look around with the right stick unless you're standing completely still. This is something you're actively encouraged to do, too, because pointing your torch at the scenery will highlight items and pieces of lore that can be picked up.
What's more, when you do stand still and start looking around with the right stick, it never really feels right either. On the Wii this involved moving the Remote pointer around to look at various items of interest, but it really hasn't translated well here at all and you do feel like you're constantly fighting against the torch to move it around.
Controls aside, the game is very much a prime example of a survival horror game from a couple of generations ago. While players can explore the rooms they've already been able to unlock, giving the impression of freedom, the reality is that the game is a very linear affair and it's always just waiting for you to go to the right room to trigger the next part of the process.
To be clear, the game isn't entirely without merit. The Fatal Frame / Project Zero series has always been great in building atmosphere and it's no different here. While it's never so terrifying that it'll have you crawling the walls, its style is very much that of turn-of-the-millennium Japanese horror, such as Ringu, Dark Water and Ju-On: The Grudge.
Visually it's reasonable too.  Character models have been given a decent upscale and there's a nicely moody atmpsphere throughout, with good use of lighting when pointing your torch around. Some textures, however, such as opened doors, look awfully low-res close up.
If you're already a fan of the series then you already know its limitations and are likely to be more forgiving of how generally clunky Mask of the Lunar Eclipse is to play. Similarly, if you're open-minded enough to bear in mind that this is a 15-year-old game that was criticised for its controls even back then, and are happy to take that on board, there's still some fun to be had here.
For anyone else hoping this might be a complete modern overhaul in the style of the Resident Evil 2 and 3 remakes, however, that really isn't the case. This is very much the Wii game at its core, and while the controls aren't identical to the 2008 version, they're still nowhere near what would be considered acceptable for a modern game.
Again, that may be a deliberate move to retain that fear of vulnerability survival horror games are supposed to have, but that won't make it any more palatable to modern-day audiences.
This remaster finally brings the fourth Fatal Frame game to the west, but the problem is it was a clunky game in 2008 and its upgrades aren't enough to improve its frustrating feel in any meaningful way.
Brilliantly moody environments, the occasional low-res texture aside
Creepy atmosphere reminiscent of peak J-Horror ghost movies
Moving around is clunky beyond belief
Ghost positioning can make camera battles really frustrating
Characters run at a comically slow speed
2 / 5
Version tested
Xbox Series X | S
Related Products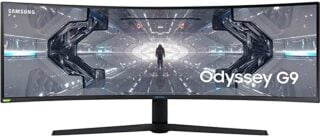 SAMSUNG 49-inch Odyssey G9 Gaming Monitor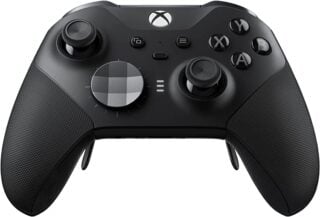 Xbox Elite Series 2 Wireless Controller
Other Products
Some external links on this page are affiliate links, if you click on our affiliate links and make a purchase we might receive a commission.