Evil Genius 2 review: An entertaining sim let down by dopey henchmen
Rebellion's sequel retains a lot of the cult original's charm but still has its issues
The first Evil Genius, released way back in 2004, has enjoyed something of a cult following over the years, mainly due to its compellingly comical premise.
The idea of taking the typical business simulation genre – usually intended for games where you run your own theme parks, hospitals or zoos – and using it to let players create their own secret lair for a Bond-like villain was so deliciously deviant 17 years ago that after all this time there's clearly been enough appetite for a sequel.
As in its predecessor, Evil Genius 2 has you overseeing the creation of a large complex from which your genius can make plans for world domination. There are four geniuses to choose from this time, and while each has their own unique abilities they aren't so remarkable that you'd be at a major disadvantage if you simply chose the character you liked the look of best.
The majority of the game consists of swapping between two main tasks, the actual building of your complex and the overseeing of the wider global reach of your criminal activity. The former is like your typical management sim, where you create rooms and hire employees to work in them.
Building can be a little on the fiddly side. While creating a new room is similar to classics of the genre like Theme Hospital in which you draw out a grid on the floor, it's trickier to line up here because you aren't drawing it out on an empty floor plan, you're drawing it on the top of a stone wall (this is an underground lair, so creating rooms means drilling holes into the rock).
By essentially drawing out your floor plan on the ceiling, then, there's perspective to consider and this can lead to a lot of fiddling with the camera, tilting and rotating it until you have a better idea of how the room will look.
Adding things like doors and furniture can be another hassle, because the awkward angles and clunky item rotation controls become an exercise in patience, especially when the game decides some parts of the floor can't be built for some arbitrary reason and the idea you had in your head has to be compromised.
Once things start getting up and running, however, it starts to get more enjoyable. As you build more rooms and begin to grow your base, the game's brilliant sense of humour comes more to the fore and taking out secret agents who try to infiltrate can be satisfying to an extent.
It still isn't without its issues even once things are operating on a bigger scale, though. The most frustrating aspect of the game is the relative lack of control you have over your minions, which given you're supposed to be an evil genius in charge of them is a bit frustrating. You can't click on a minion and specifically tell them to do something, so you have to hope for the best and this often isn't good enough, because they're generally a bit dim.
"You can't click on a minion and specifically tell them to do something, so you have to hope for the best and this often isn't good enough, because they're generally a bit dim."
It's frustrating to plot out a new room and the furnishings for it, watch an army of minions drill into the wall to create the room, and then all just walk away as you wait for a different minion to suddenly think "I should probably go to that room and make the furniture". Given that time management plays a huge part in games of this genre, it's annoying when your employees are dragging their heels through no fault of your own.
We know that the game is based on evil villains, but when Dr Evil says "why must I be surrounded by frickin' idiots" in the first Austin Powers movie, that probably shouldn't have been added to the design brief.
The other main element of the game is the global map, where you can scout new areas to build your criminal network and then use that network to pull off a variety of schemes. This suffers from the opposite problem of the base-building part of the game: as your network grows and your number of minions increases, you'll find yourself going to the map and starting schemes on an increasingly frequent basis.

Given that these schemes are split into different categories, some sort of automated process where you choose your preferred type of scheme and have some sort of right-hand henchman assign them automatically instead would have been useful, because it's really just an elaborate box-ticking exercise and once you've assigned a bunch of schemes there's no real excitement in doing it continually.
Despite these drawbacks, there's still a fun management sim here, with a great sense of humour and some inventively amusing room designs. Unfortunately, the general lack of control you have over your minions, and the game's occasional decision to arbitrarily not let you build things in certain places, can make the experience more frustrating than it needed to be.
Evil Genius 2 captures the spirit of the original and still provides plenty of entertaining moments as a result, but the fiddly interface and the lack of any options to manually control its often moronic minions makes it a real exercise in patience at times.
Packed with laughs and well-written dialogue
Has a wide enough range of rooms to build and research to keep you busy
Your AI minions are infuriatingly stupid at times
Creation tools and camera can be awkward to use
3 / 5
Version tested
PC
Related Products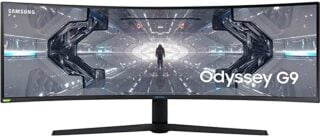 SAMSUNG 49-inch Odyssey G9 Gaming Monitor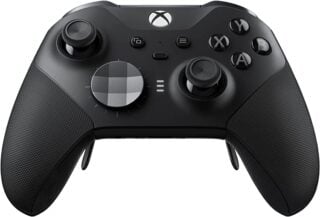 Xbox Elite Series 2 Wireless Controller
Other Products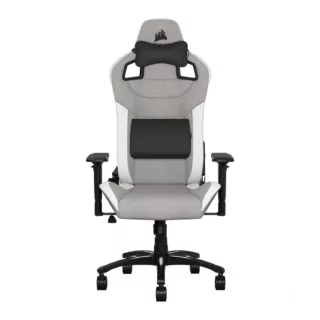 Corsair T3 RUSH Gaming Chair

£249.98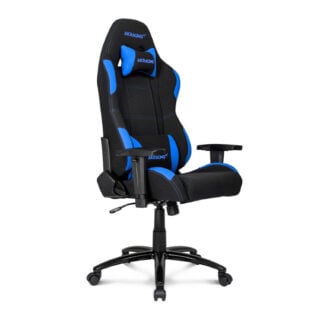 AKRacing Core Series EX Gaming Chair
Some external links on this page are affiliate links, if you click on our affiliate links and make a purchase we might receive a commission.