EPOS B20 review: A solid streaming microphone with odd design choices
This $200 mic delivers great quality sound but doesn't make it easy for you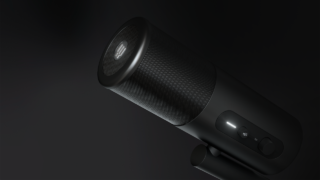 When it comes to streaming gameplay or creating game-based video content on YouTube, consideration needs to be given to the quality of equipment used.
For many of those starting out, a simple headset with a built-in mic will be enough to get the job done, at least until they're sure they enjoy doing it and are then ready to upgrade to higher quality equipment.
When it comes to that stage, the price can rise dramatically, so it's important to make sure the camera and microphone you use are worth the money you spend on it.
Although we generally use a Blue Yeti microphone for our audio recording, for the past couple of weeks we've been testing out the B20, a new plug-and-play microphone from EPOS, a new Danish company taking over operations from the recently closed Sennheiser Communications.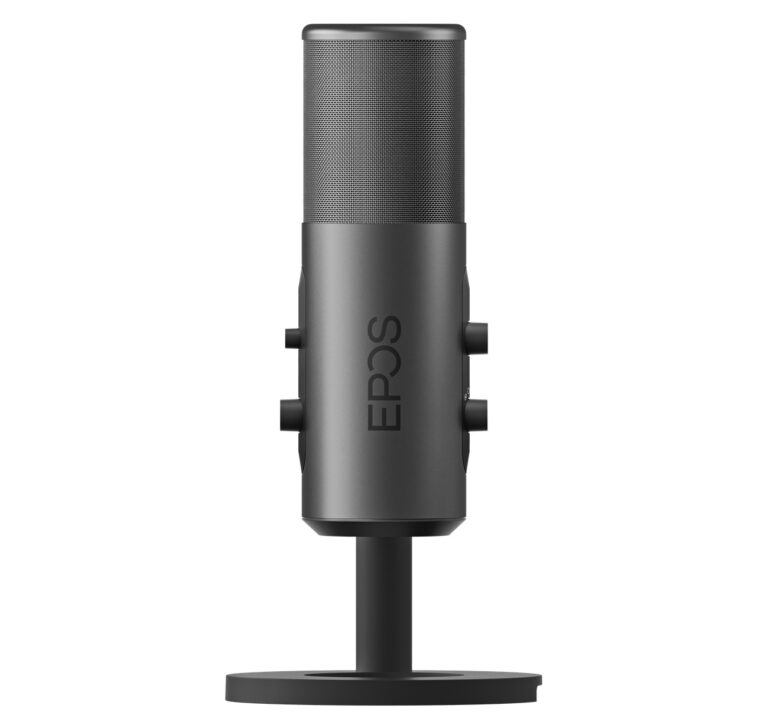 The Sennheiser name may immediately stand out to some as one synonymous with high quality audio, and while it may not be as well-known for its recording equipment the B20 has met our needs perfectly well, though it does have a few quirks that require some adjustment (literally, in some cases).
The initial impression when handling the B20 is that it's a high quality piece of kit. The matte metal build quality is solid, and when you connect it to the included ring-shaped stand it certainly looks stylish standing on your desk.
Naturally, it could look like the Venus de Milo and it wouldn't matter if sound quality was garbage, but in that respect we had positive results with the B20 after the usual degree of tweaking you'd expect with any microphone.
It's a plug-and-play mic (the connection on the mic is USB-C but then plugs into the PC via USB-A), meaning there are no drivers or anything like that to install, and booting up Audacity immediately after plugging it in we noticed one thing immediately: the gain was high.
Essentially, this means it was picking up a lot of background noise, meaning if you have it sitting near a PC you'll be able to hear the hum.
On paper, this isn't a problem in the slightest: every half-decent microphone has a gain dial that lets you turn the gain down on the fly – the lower the gain, the closer something needs to be to the mic before it's picked up.
This is where our biggest issue with the B20 emerged, though. While it does indeed have a gain knob, there's no notch on it meaning you don't know what it's set to, and there are no defined minimum and maximum levels – you can keep turning it forever and it won't hit the 'end'.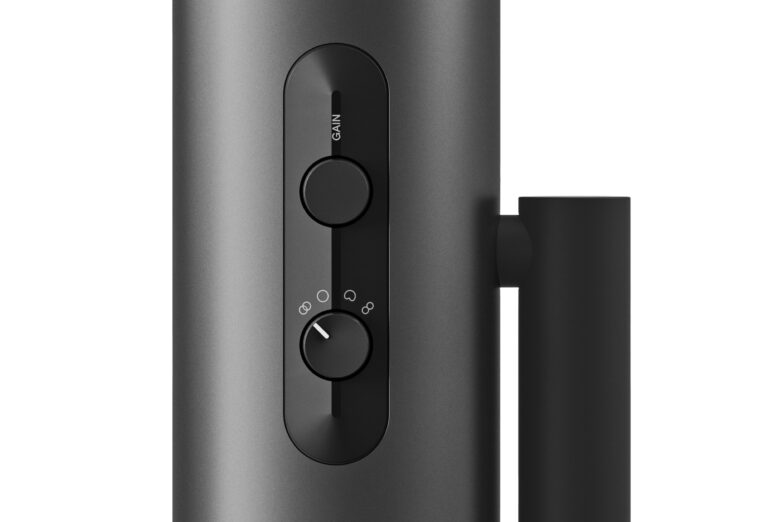 We also found that each time we plugged in the mic, the gain settings appeared to reset to the default (which we found was too high).
What this essentially means is that every time you plug in the microphone you have no idea what the gain setting is, and you'll need to run some tests – either through a program like Audacity, the microphone's own downloadable software or the tried and tested method of asking people on your stream "is this okay? How about now?" – before you can settle on a level you're happy with.
Compare this to the Blue Yeti, which has a visible notch on the dial and stops turning when you hit the highest and lowest points, and it's a significantly poorer design choice.
Once you've done the necessary tweaking, however, the recording quality is great. Naturally, there are a lot of factors that have to be considered before this statement is entirely correct, not least of all making sure that there's very little background noise, that the mic isn't sitting on something causing vibrations and the like.
Ultimately, though, with the right conditions you can get results like this:
In the confusing world of high-quality streaming microphones, the EPOS B20 is a solid option that is up there with some of the other commonly recommended mics in terms of audio quality.
Its extremely annoying gain dial and its relatively high price compared to the ever-popular Blue Yeti certainly count against it, but if you've got your eye on it as a potential solution for your audio recording needs, you could certainly do far worse.
The B20 is a high quality microphone with great build quality and sound clarity, but its bizarre gain dial is a huge design flaw that we hope is fixed in future iterations of the hardware.
Brilliantly clear sound quality in optimal conditions
Solid build quality and stylish look
Has its own optional software for more fine tuning
You can't tell at a glance what your gain setting is
$50 pricier than the similarly performing Blue Yeti
3 / 5
Related Products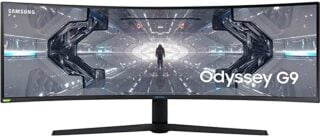 SAMSUNG 49-inch Odyssey G9 Gaming Monitor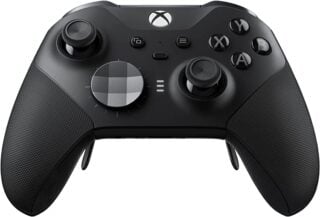 Xbox Elite Series 2 Wireless Controller
Other Products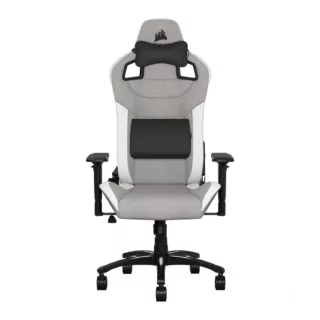 Corsair T3 RUSH Gaming Chair

£249.98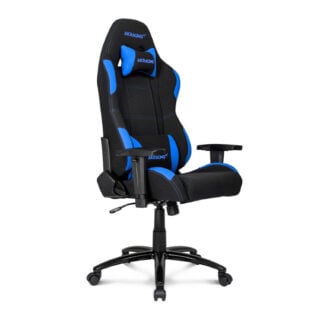 AKRacing Core Series EX Gaming Chair
Some external links on this page are affiliate links, if you click on our affiliate links and make a purchase we might receive a commission.