Review: Disney Speedstorm is a brilliant kart racer but service game critics should steer clear
Gameloft's free-to-play racing game is fantastic on the track but its structure will prove divisive
Gameloft's handling of the live service structure – particularly in its Disney titles – ranges from the sublime to the ridiculous, depending on which of its games you play.
Its most notable recent major success, Disney Dreamlight Valley, has been surprisingly lenient so far, with microtransactions limited to season passes and a modest in-game store, leaving the rest of the game fully playable without distraction.
On the other end of the scale, the publisher's 2016 mobile title Disney Magic Kingdoms is practically impenetrable (especially for newcomers) due to its combination of lengthy timers, obscenely expensive microtransactions and FOMO-induced timed events.
Disney Speedstorm sits somewhere in between both extremes, though thankfully it's far from the least reasonable thing Gameloft has put out.
While it leans heavily on its service game structure, it's not to the detriment of the gameplay on the track. And while the shadow of pay-to-win does loom over one mode in particular, the game also includes measures that give players an alternative should they prefer a level playing field.
First and foremost, Disney Speedstorm is an excellent karting game. The handling is extremely responsive (to the extent that you might even want to turn down the sensitivity a touch in the settings) and drifting is deeply satisfying, with only a couple of minutes' adjustment needed before you're gliding round corners with ease.
In terms of how it feels, it's probably closest to Sumo Digital's Sonic & All-Stars Racing Transformed (or its sequel Team Sonic Racing), as it too had a drifting system which was among the best in the genre.
Rather than simply offering a straight Mario Kart clone, however, Gameloft has attempted to make Speedstorm feel fresher by adding less conventional features.
For starters, there are grind rails on each track which result in a Tony Hawk-style balancing control, with players getting a speed boost if they can keep their balance for long enough. These can be very useful, but it's a risk/reward situation because if players mess up their balance they'd have been faster avoiding the rail altogether.
Also interesting is the ability to 'charge' power-ups to essentially give them secondary functions. When players get the Shot power-up, for example, they can either tap the button to throw a fast, straight projectile forwards, or hold it down to throw a slower homing projectile.
Likewise, the Shield power-up can either spawn a green protective forcefield if the player presses the button, or they can hold it to spawn a red forcefield which has no protective abilities but stuns the first opponent the player drives into (turning it from a defensive power-up to an offensive one).
Perhaps the best addition, though, is the unique power-ups each character gets when they reach a two-star ranking (out of five). These are genuinely quite diverse and really help give each racer a different feel (as does the fact that each of them only has access to four of the eight standard power-ups available).
Mike from Monsters Inc, for example, can spawn doors in front of him which warp him forwards if he enters one, and warps opponents backwards if they do.
Mickey Mouse, meanwhile, gets a very fast Star-like speed boost, but it leaves behind a trail of musical notes which also boosts opponents, meaning players are encouraged to activate it off the beaten path.
Each character is fully voiced and can level up individually, their stats increasing as they do. This is where the live service aspect comes into play, but we'll get to that shortly.
The 18 racers available on day one are also a positive sign for the future, because Gameloft hasn't just gone with 'safe' options. Joining obvious participants like Mickey Mouse and Donald Duck are the likes of Meg from Hercules and, in a particularly deep dive, Disney World Epcot Center's purple dragon mascot, Figment.
"Joining obvious participants like Mickey Mouse and Donald Duck are the likes of Meg from Hercules and, in a particularly deep dive, Disney World Epcot Center's purple dragon mascot, Figment."
The tracks have been given as much love and attention as the racers have. There are nine environments at launch – covering the likes of Beauty and the Beast, Pirates of the Caribbean and Mulan – and each has a number of different track layouts, ensuring the racing is at least a little more diverse than the number of IPs represented.
Gameloft's aim is to continually increase the number of characters and tracks by introducing more with each 'season' of content. If the first season is anything to go by, each will last two months and have their own season pass with upgrade items, currency and skins on offer.
The first season has a Monsters Inc theme and includes a brilliant track based on the first movie (set in the Monsters Inc building with doors swinging all over the place) as well as two new playable characters to join protagonists Mike and Sulley – Mike's girlfriend Celia, and the villain Randall.
This new track also highlights one of the game's best features – its soundtrack. It's certainly going to be an acquired taste, but anyone who can appreciate the ridiculousness of a dubstep remix of The Bare Necessities or a thumping synth mix of the Beauty and the Beast theme will love the complete lack of shame on offer here.
Essentially, we're crossing everything that the soundtrack comes to Spotify, so we can headbang to the Disneyland version of the Pirates of the Caribbean theme.

Everything looks, sounds and plays great, then, but the one area where players may have an issue is the fact that Disney Speedstorm is a live service game at heart.
There's no Mario Kart style Grand Prix mode and no Time Trial mode. There is a Local Freeplay mode where you can choose any character (including locked ones) and play split-screen for 1-4 players, but these are one-off races with no sense of progression.
Instead, any real progression you make in the game goes towards unlocking and levelling up racers in a way not unlike a typical free-to-play mobile game – indeed, Speedstorm will go free-to-play at some point, but during this Early Access stage players can only access it by buying a Founder's Pack, which comes with various character unlocks, premium currency and season pass tokens depending on the tier you buy.
This means if you want to unlock, say, Celia from Monsters Inc, you'll have to find enough 'shards' to do so. These can be earned through the time-limited Season Tour events (a series of single-player races that give rewards for meeting certain tasks), playing daily Events races, buying them from the in-game Shop or trying to win them in loot boxes.
This is very much a game where patience is a virtue, as you're not going to have a full roster by the end of your first week of play (far from it, in fact). The players who'll enjoy Speedstorm most are the ones who'll pick a single character and work on improving them first, before moving onto another once they're fully levelled up.
This is made clearer with the game's ranked multiplayer mode, where each character has their own ranking tier system with bespoke currency, shards and upgrade items unlocked as you take them through their 40 ranks.
"This is very much a game where patience is a virtue, as you're not going to have a full roster by the end of your first week of play (far from it, in fact)."
Since each character's level affects their stats, there's a pay-to-win element to ranked multiplayer, though you do at least still get points if you don't win. Progress can still be made if you're mismatched against a 'whale', then, even if it's slower.
For those not interested in entertaining such potential inequality, there's also a separate 'regulated' multiplayer mode, where every character has the same level (and players also get to choose from either their unlocked characters, or a rotating selection of 'guest' characters).
This mode doesn't have individual unlock tiers for each character, but it does at least have its own separate tiers which refresh regularly, meaning even if you're happy to play Ranked there's still a reason to check out the regulated multiplayer too.

In essence, then, there's no questioning the game's quality on the track, but your mileage may vary (for want of a better phrase) depending on your tolerance of live service games and the season pass structure, since the meat of the game revolves around it.
It's not a particularly egregious example of free-to-play, and the regular daily, weekly and season-long Events ensure that solo players have enough to keep them busy without ever even having to play online races if they don't want to.
Some, however, are against the free-to-play and live service ethos no matter what, and if you fall into this category then you'll probably want to steer clear. For everyone else fully willing to sign up to a karting game that requires regular commitment, be assured that Speedstorm at least builds such requirements around a brilliantly accomplished racing experience.
On the track, Disney Speedstorm is a fantastic karting game with great handling and a host of unique features to set it aside from generic Mario Kart clones. It's very much a live service game at its core, though, so players not willing to put in the time (or the money) may not find it compatible with their gaming habits.
Sublime handling, especially its satisfying drift mechanics
Each character feels rounded with voice acting, bespoke animations and individual special moves
Plenty of regularly refreshing events and modes designed to keep players busy
The dubstep-dance soundtrack is brilliantly over-the-top
It's a live service game that's set to go free-to-play – if you don't like that, this won't change your mind
4 / 5
Version tested
Xbox Series X | S
Related Products
Other Products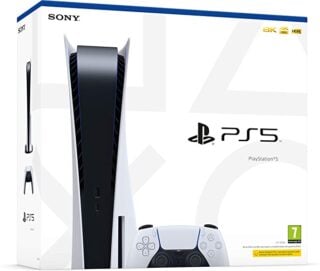 PlayStation 5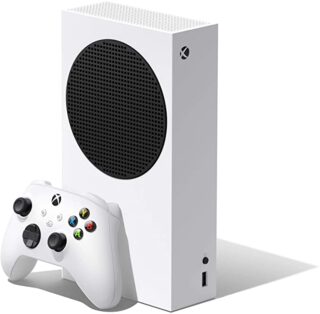 Xbox Series S
Some external links on this page are affiliate links, if you click on our affiliate links and make a purchase we might receive a commission.