Review: Disintegration is a decent stab at a new kind of sci-fi shooter
But Halo co-creator's FPS/RTS hybrid doesn't quite stick the landing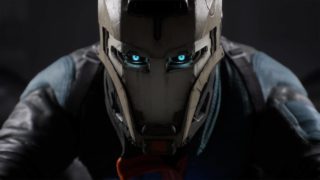 High expectations are inevitable when you're dealing with a new sci-fi shooter from the co-creator of Halo. It's for the best then that V1 Interactive's debut avoids direct comparisons by offering something different to the familiar FPS templates.
What Disintegration borrows most from Bungie's iconic series is its AI-led team spirit, only instead you now have direct command over your crew while you get trigger-happy yourself. Disintegration's own distinctive feature is the Gravcycle players will spend the whole time piloting. A cross between a hoverbike and a TIE Fighter, it packs its own share of fire power, but when enemies are spawning from all sides, its greatest advantage is hovering above the immediate danger to survey your surroundings, almost like a top-down RTS.
Your crew fight capably on their own, but each has a cooldown-based ability you can use to gain the upper hand, from lobbing concussion grenades to unleashing AOE bombardments. Pummelling enemies into a stagger state is usually the best option, not only as they're weakened but it also buys time, allowing players to focus on taking them out quickly or shift priorities to another threat on the other side.
Some things only your crew can do, albeit with prompting, such as operating machines, cracking open crates or activating healing zones. You can also better plan your approach by scanning surroundings to distinguish interactables or highlight enemies. Destructible environments are also fun to rip through to break away enemy cover. Even in an indie-sized production, V1's 30-man team manages to impress with large varied levels encompassing the beauty of the natural world as well as futuristic cities turned into warzones.
Nature and technology is a key contrast in Disintegration, depicting a future where much of the human race has transferred their brains into robotic armatures. The evil red-eyed robotic organisation Rayonne, however, wants to see to it that the rest of humanity follow suit. Which neatly leads us to the protagonist Romer Shoal and a scrappy ragtag crew of integrated outlaws fighting back in resistance.
While Romer often feels more like a cypher lacking charisma, despite supposedly being a celebrity Gravcycle pilot in his former life, the rest of the cast play off each other nicely, making for an entertaining and well-paced story throughout the 12-mission campaign.
There's genuine variety too, whether you're sneaking in for a solo prison break while another has you evading deadly and disruptive EMP charges. New allies are introduced almost as regularly as new enemy types, including a few grandstanding bosses. At its best, some missions feel like running a Destiny strike, with you controlling the whole fire team.
But while Disintegration tries to balance FPS and RTS elements, it never quite hits the mark on either. Certainly, it lacks the immediacy and satisfying gunplay of Halo or Destiny. The floaty nature of the Gravcycle is often a liability with sluggish aim and manoeuvrability, its booster hampered by a lengthy cooldown that means you're often left vulnerable after dodging enemy fire once. It also doesn't make sense that you can't cause any damage by charging into enemies.
"Even in an indie-sized production, V1's 30-man team manages to impress with large varied levels encompassing the beauty of the natural world as well as futuristic cities turned into warzones."
Halo fans will understand that vehicular combat is not without its disadvantages, but at least you could always jump out of a Ghost when things got hairy; Romer is however stuck in the pilot's seat. That inflexibility extends to other areas. You might get to wield a decent variety of weapons but you don't get to pick these or who's on your crew on any given mission, the most you can do with the latter is remap their commands on the d-pad.
There's at least a progression system that unlocks new upgrades for your crew in between missions. Finding the required chips and completing optional challenges in each level should encourage replays, yet it's undermined by not being able to replay with different loadouts. That the Marksman Cannon, one of the most satisfying weapons you'll get your hands on, only appears in the campaign once is a particular waste.

While we'll have to wait for servers to go live at launch to experience the full PvP multiplayer component – and we'll update this review once they do – extensive pre-launch play via the beta and pre-release versions reveals many of the same mechanical issues as the single-player campaign, albeit with welcome customization options for your crew.
There's real potential for chaos once you drop into 5v5 matches with all the AI-controlled characters on one map. But with no progression system like most modern multiplayer shooters, we'll have to see whether players will truly embrace it in the long term.
Ultimately, Disintegration's main focus is its campaign and a new sci-fi universe that has the potential to grow into an ambitious new IP. Those looking for a more solid FPS might want to look elsewhere, but it's otherwise a fine alternative to the team shooter, where you can have the camaraderie without the people.
Far from perfect, Disintegration is nonetheless a decent stab at creating a different kind of sci-fi shooter.
An intriguing premise and likeable characters
Good variety of environments and missions
Progression system and unlockables makes campaign replayable
FPS and RTS elements don't always come together
Gravcycle can be annoying to manoeuvre
3 / 5
Version tested
PlayStation 4
Related Products
God of War Ragnarök (PS5)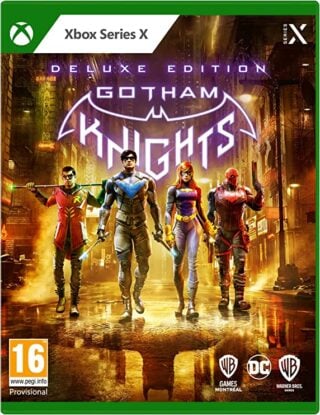 Gotham Knights - Deluxe Edition (Xbox Series X|S)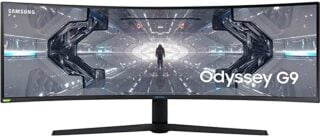 SAMSUNG 49-inch Odyssey G9 Gaming Monitor
Other Products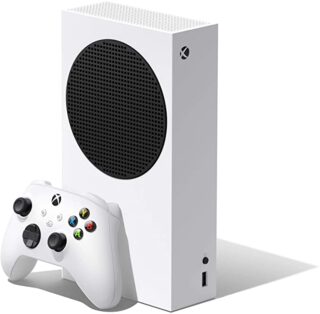 Xbox Series S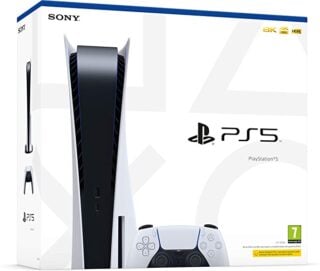 PlayStation 5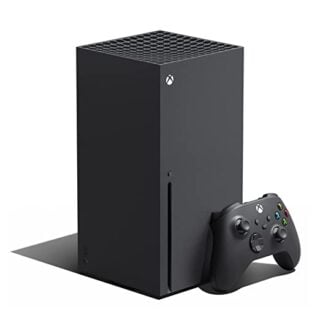 Xbox Series X
Some external links on this page are affiliate links, if you click on our affiliate links and make a purchase we might receive a commission.